All right, you are a few months away from your wedding and everything is ready, or well… almost ready! You still have to find the right inspiration for your vows, or maybe renew your wedding vows for your big day. Perhaps you have already imagined this emotional moment where you are about to say "yes" by the beach, your feet in the sand, facing the sunset. Well, now it is time to write your vows down!
But… what to say for wishing happiness in your union? Don't worry, we are going to tell you everything!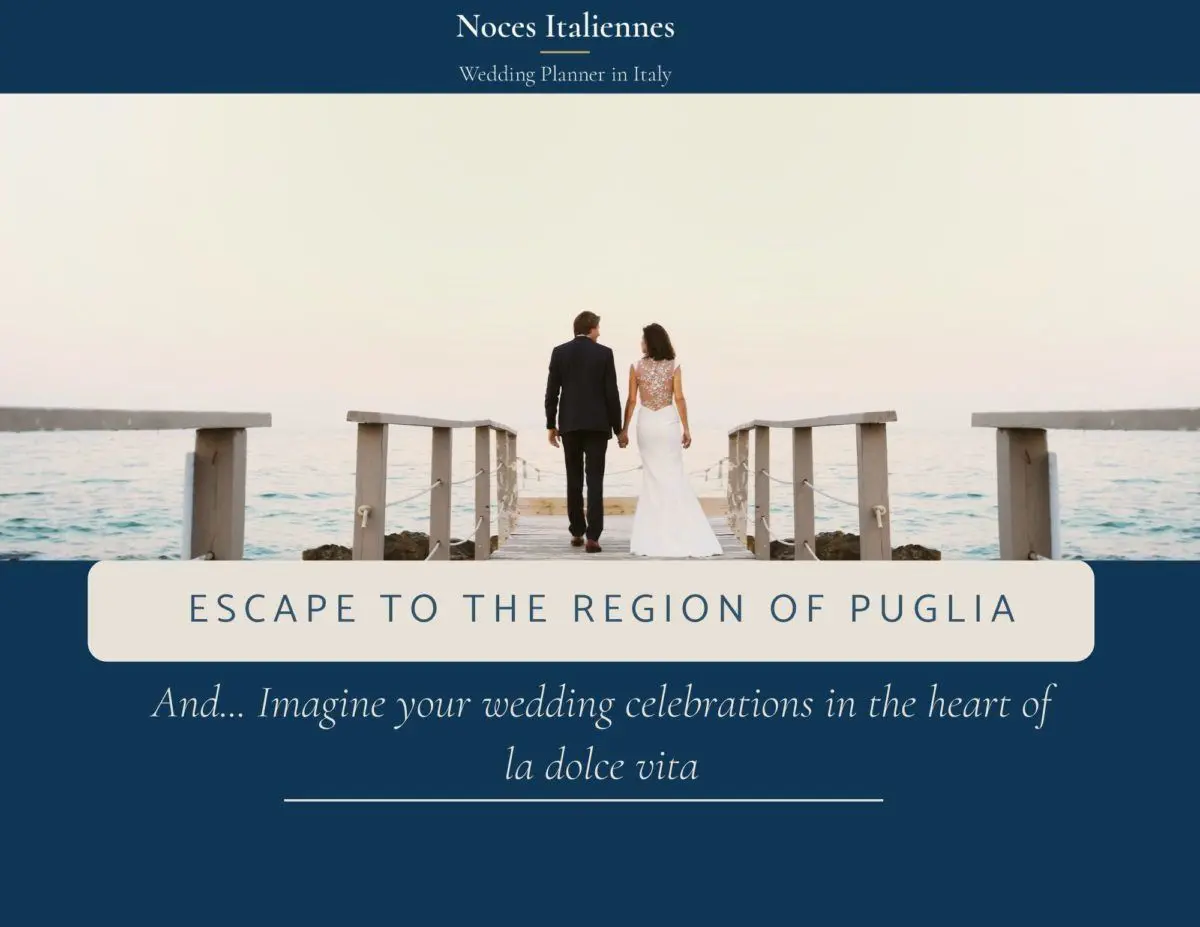 What are wedding vows?
Wedding vows are often associated with the emotional part of the ceremony, they are an essential moment of the wedding, which is why it is quite hard to put them down. They reflect the bride and groom's feelings, gratitude and wishes of happiness and love for the guests.
Whatever the type of your ceremony –civil, religious or secular– is, wedding vows are a moment of exchange and an opportunity to make a promise, a statement or an announcement while you are about to be united for the rest of your life. Therefore, it is important to prepare your vows and express them properly as they are a key moment of the ceremony.
The style of these wishes for happiness has evolved a lot with time. Formerly they were presented from a poetic and spiritual perspective, whilst lately, original and creative wedding vows have taken the place of the traditional ones. And for good reason, the bride and groom no longer hesitate to give a touch of modernity and romanticism into their speech.
So far so good, but … what to say?
First of all, writing personalized wedding vows is not a must, it has to be your choice. You are completely free to keep the classic greeting format. However, a personalized wedding speech gives a much deeper and more authentic message. Having said that, if writing is not your cup of tea and a blank page makes you anxious, stay cool, our team of wedding planners, managing weddings between Corsica and Italy, will give you now some advice.
Wishes for happiness are very personal and their content, format and tone vary according to the choice and the personality of each person. You can opt for a statement in song, share an anecdote or -why not- state your wedding vows in Italian. As you can see, there are many options for expressing your emotions. Greeting cards are also a good way to communicate an intimate and personal message. The only rule is: Stay authentic.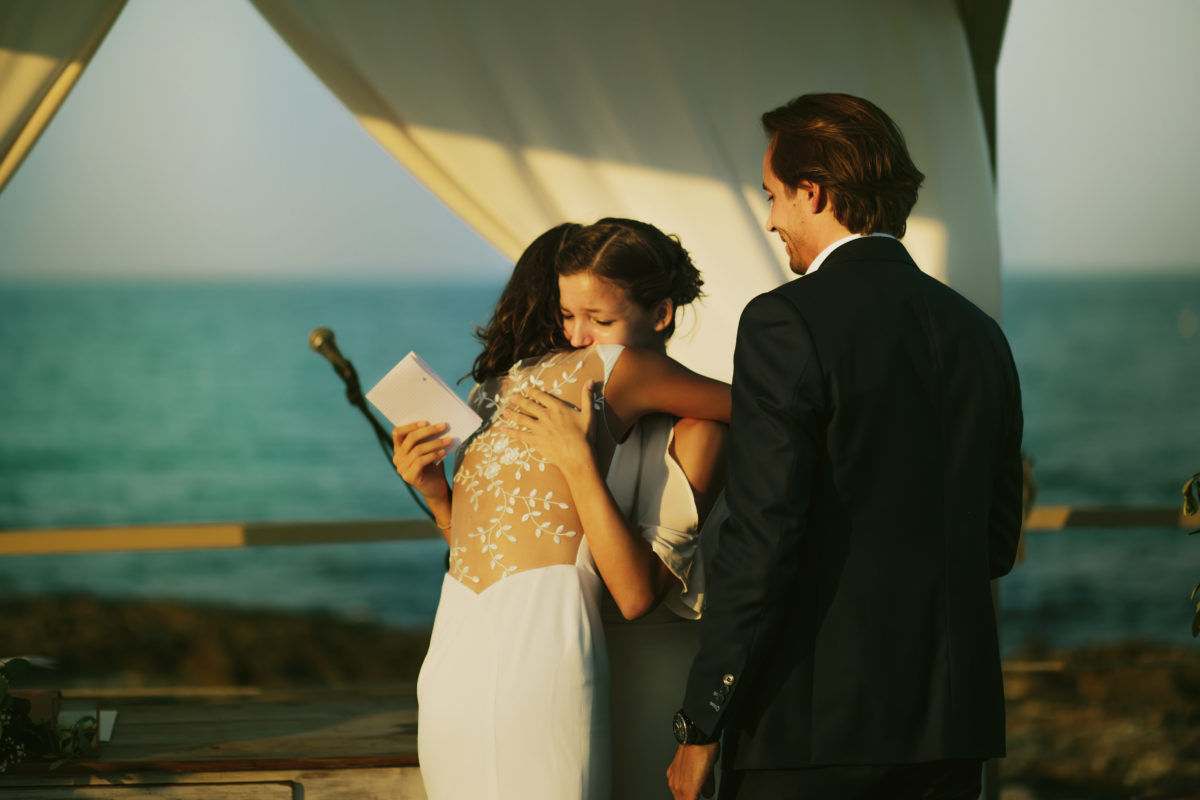 Who says the wedding vows and when?
There are no rules about pronouncing wedding vows. Traditionally, the future couple, their parents and their witnesses take the floor. Nevertheless, brothers and sisters or bridesmaids and best men have their chance during this moment to say a few words to the newlyweds.
The moment when to express wedding vows is unique to each wedding and the timing may often vary depending on the location, the culture and the type of the chosen ceremony. In general, wedding vows are declared during the strongest moments of the wedding, which are:
Pronouncing your wedding vows during the ceremony allows you to benefit from the touching atmosphere and from the full attention of your guests.
If you have chosen to celebrate your wedding in Corsica on the most beautiful beaches of the Island of Beauty, that is the perfect time to share a moment of intimacy with your guests. Although a secular ceremony allows for greater flexibility in its conduct, it is sometimes possible to declare your wedding vows during a Catholic ceremony at the church too. The symbolism and beauty of an Italian church will definitely sublimate the power of your speech. Note that in Italy, it is possible to perform your civil ceremony at the same time as your religious ceremony in the church.
For what Jewish weddings concern, the pronunciation of vows is done after the exchange of wedding rings. You will just need to inform your officiant to include them in the process and ensure that religious protocol is respected.
The opening of the reception is a beautiful transition between the intensity of the ceremony and the announcement of your wedding evening. Therefore, that is a favourable time to exchange your wedding vows. It is also a moment of enchantment and wonders for your guests who discover your magical wedding venue within a masseria, an Italian castle or in a trullo. However, you need to make sure that all of your guests are present before starting your wedding speech. In this case, you can count on our team of wedding planners to gather your guests.
When the meal is announced
When the rhythm of the evening is launched and your guests are relaxed, then you have another perfect moment for disclosing your wedding vows, just before the opening of the meal. Furthermore, if you have opted for a summer wedding, you will have the chance to take advantage of the marvellous sunset to enhance your wishes for happiness in Italy.
The arrival of the cake is the key moment of your wedding meal and when you can announce your wedding vows with style before the dancing of the event starts. All the attention of your guests is then focused on the cake cutting. That is an opportunity to make your loved ones wait a few more moments and declare your wedding vows. Your speech will make the moment even more magical and tasty. Cheers!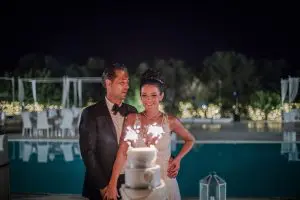 Our tips for writing your wedding vows
Before writing your wedding vows, take the time to imagine that moment, think about who you want to address your vows and the message you want to share. Improvisation is risky and we do not recommend it. When the time comes, you will be torn between the emotion and the apprehension of speaking, therefore there is a high risk of losing your words and focus.
You can share memories and anecdotes, tell about how you met, the preparation of your wedding or explain your choice of a wedding in Italy. Your guests will surely be delighted and curious to learn more about you! Avoid too long speeches which may reduce the attention of your guests. The important thing is to be yourself: make your feelings speak.
Last but not least, you can also choose a statement in song for truly original wedding vows, but be careful to be in tune!