CHOOSE YOUR WEDDING VENUE
Did your partner say "Yes"? Congratulations! It is now time to prepare and organise the best day of your life. Choosing your wedding venue is a key feature when preparing for such a grand event and you'll soon go hunting for the ideal wedding venue. Taking into consideration your desires, budget and various other criteria, finding a location for your wedding is not always easy.
Our team
is here to help you find the wedding location of your dream !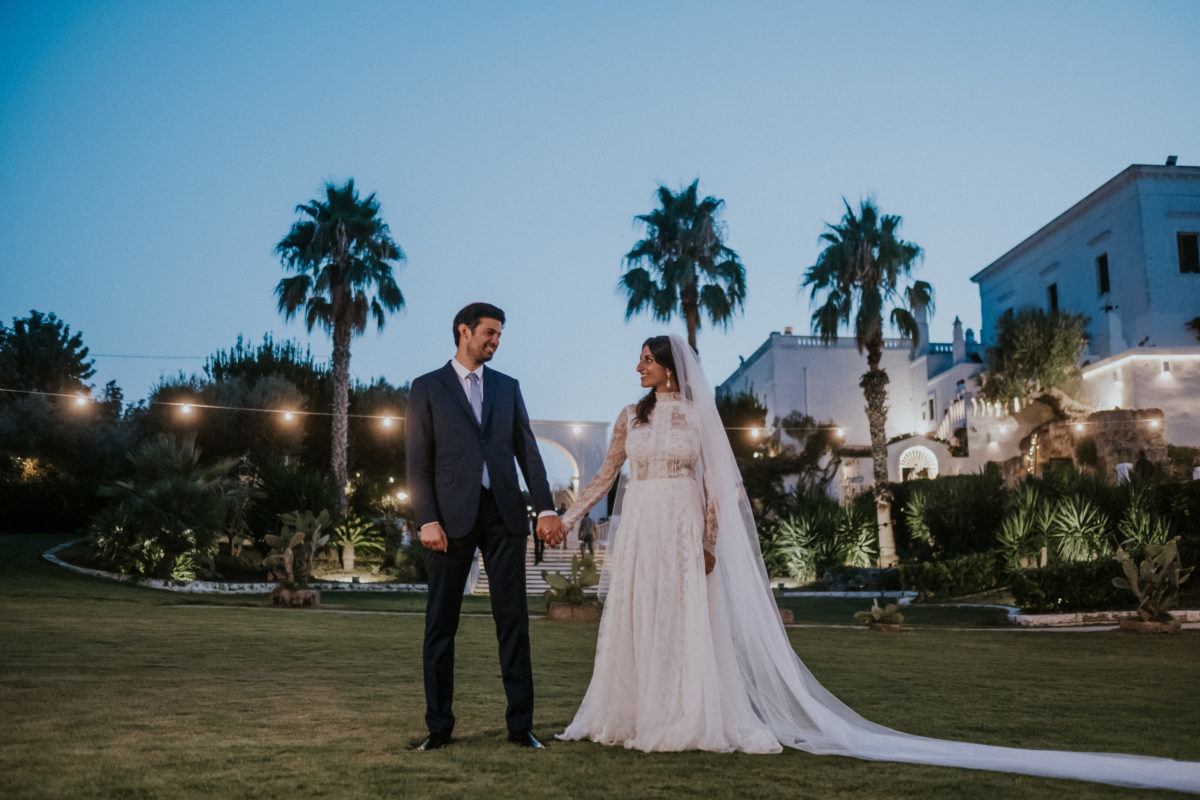 ---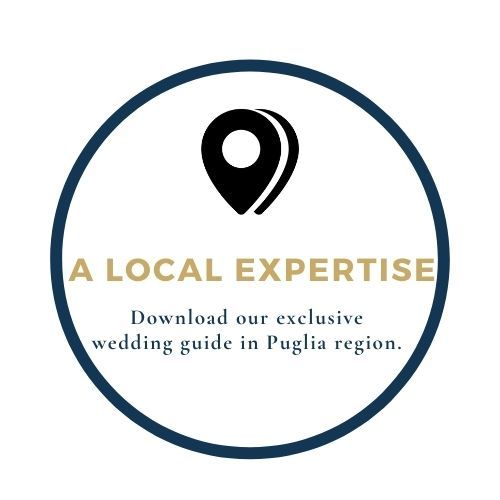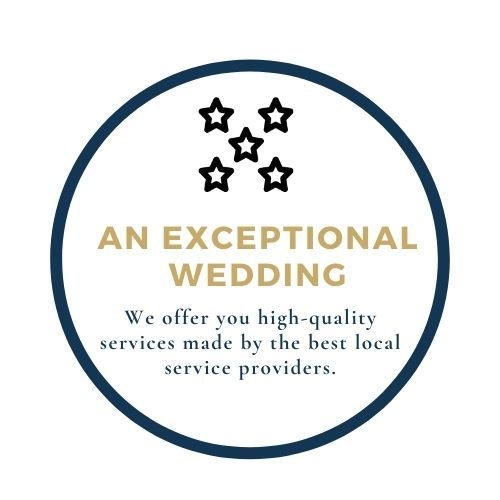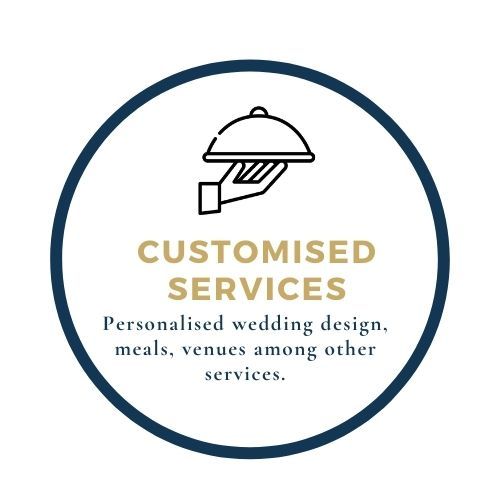 CELEBRATE YOUR WEDDING ON AN

---

ITALIAN OR CORSICAN BEACH
---
You've always dreamed of getting married on the beach? Somewhere in the middle of the Mediterranean, the Adriatic and the Ionian Sea, Corsica and Italy offer vast seaside coastlines to celebrate a wedding. Their idyllic beaches and crystal clear waters are ideal spots to organise a wedding ceremony and a memorable evening. Radiant sunshine, turquoise blue waters, fine sandy beaches, the photo frame is ready. The bride and the groom and their loved ones are the only ones missing to complete the frame and celebrate love. Say "I do" and organise a wedding reception near the sea with a close and privileged contact with nature. A wedding by the sea requires a detailed and well-planned organisation to avoid any pitfall. Noces Italiennes stands by your side to organise your wedding step by step for a customised and unforgettable celebration. On your marks, get set … dive!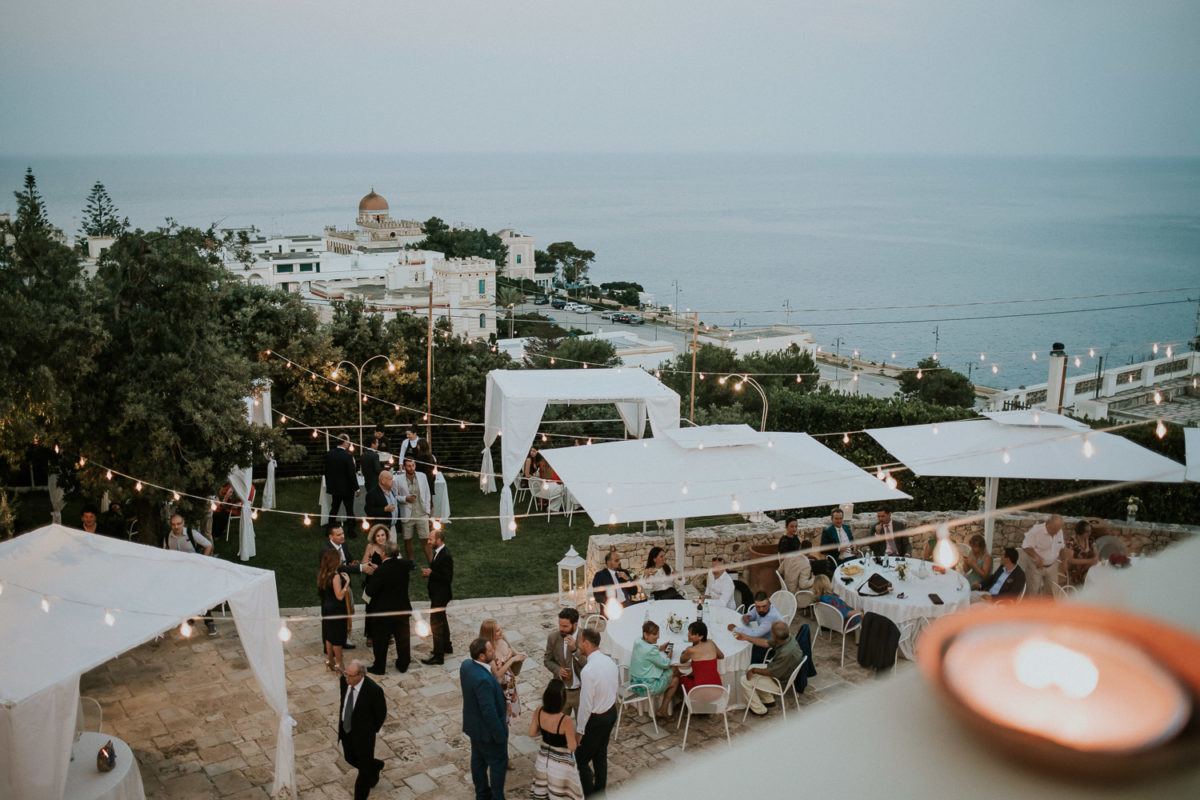 ---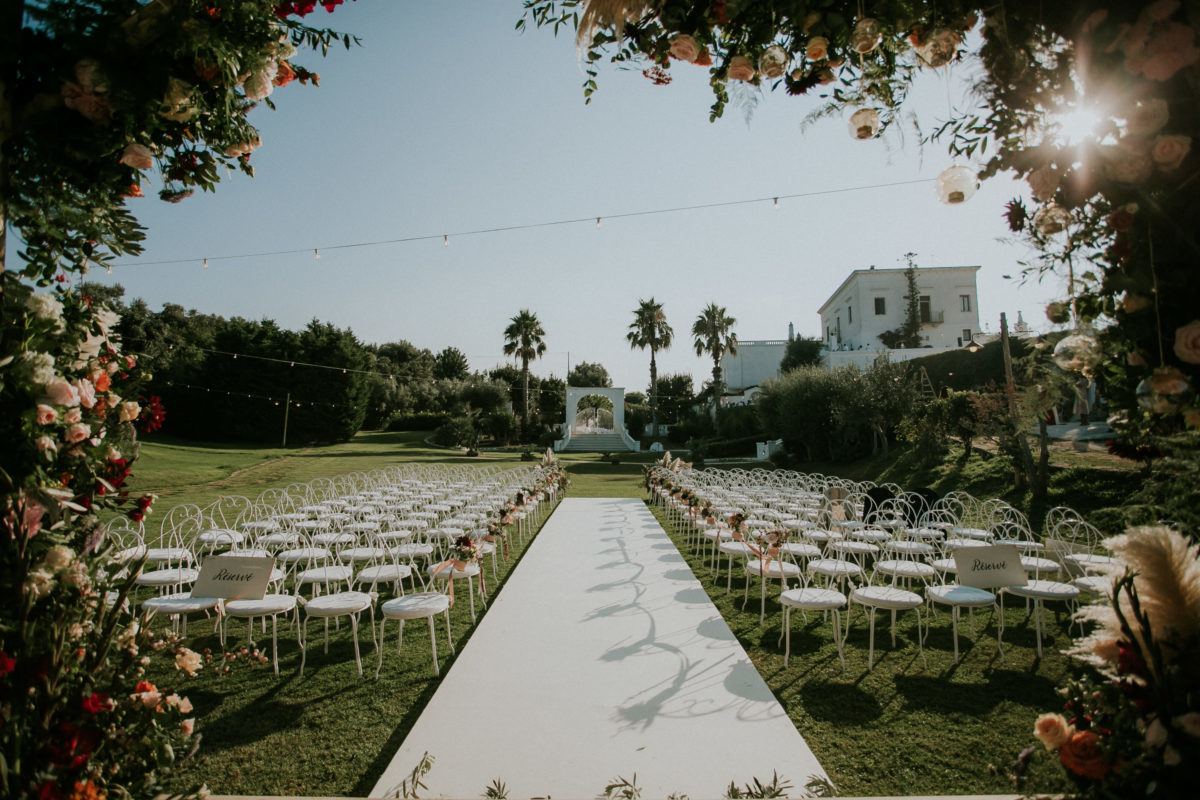 CELEBRATE YOUR WEDDING IN THE SUN
---
Weather is one of the major concerns of any couple getting married. This is also the reason why the sunniest wedding destinations are very often acclaimed by couples who wish to enjoy a beautiful day and a dreamy evening to celebrate a civil or religious ceremony. Getting married in the south is the opportunity to get married in the sun without worrying about the weather. Puglia region enjoys an exceptional Mediterranean climate which makes it an ideal destination for a wedding in Italy. Its climate remains mild both in autumn or winter and offers a romantic summer atmosphere throughout the rest of the year! For you to realise the wedding of your dream, Noces Italiennes offers unique and exceptional wedding venues which allow you to choose the season you like for a wedding under the sun The heat won't be an issue for your guests; we will plan the schedule carefully in order to avoid the hottest hours.
---
ORGANISE A WEDDING CEREMONY IN AN

---

ATYPICAL LOCATION
---
Among the requests from couples planning their wedding day, atypical and original wedding venues are often among the most desired places. Going off the beaten track and organising a wedding ceremony in a unique location contribute to making your wedding even more memorable. Noces Italiennes gives couples the opportunity to marry in locations they hadn't even thought of: masseria (former agricultural farms) in Southern Italy, trulli (renovated Apulian houses) in the same region, monasteries, cloisters or magnificent Italian castles… With Noces Italiennes by your side, you'll find the wedding location of your dream in Italy or in Corsica! Discover our most beautiful wedding photos in Italy.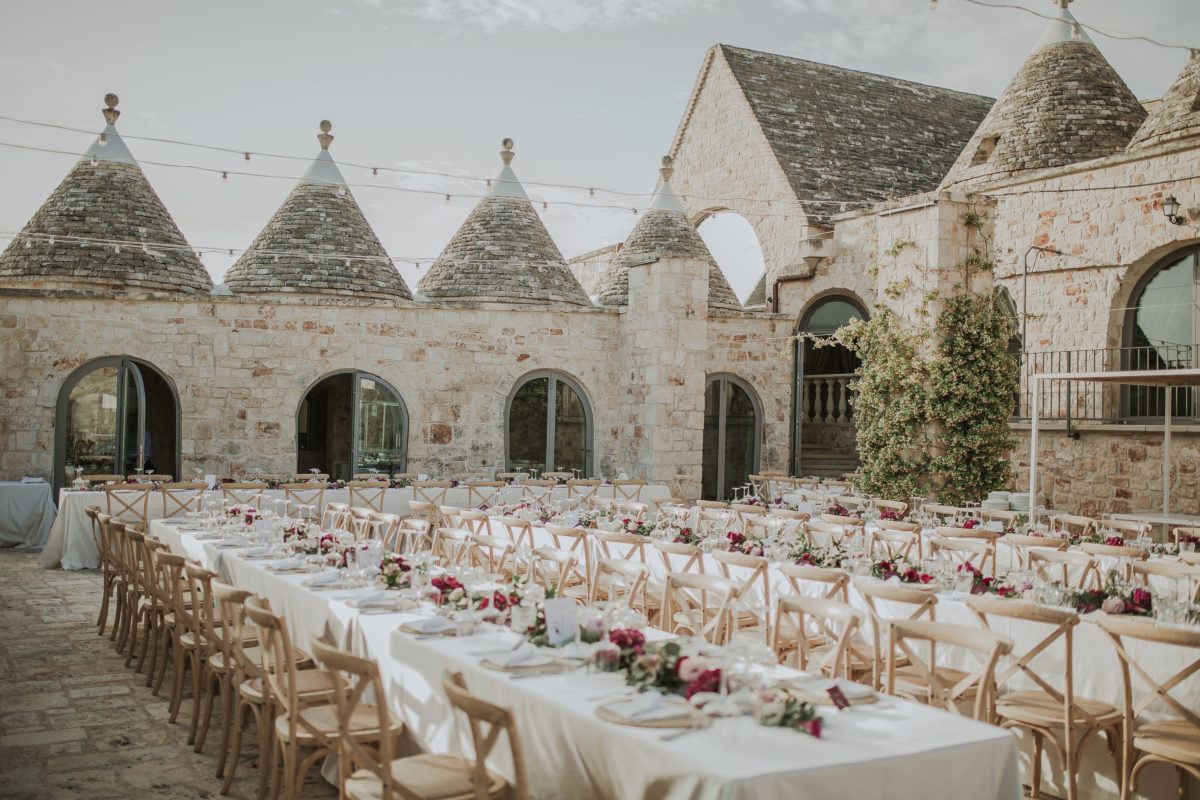 ---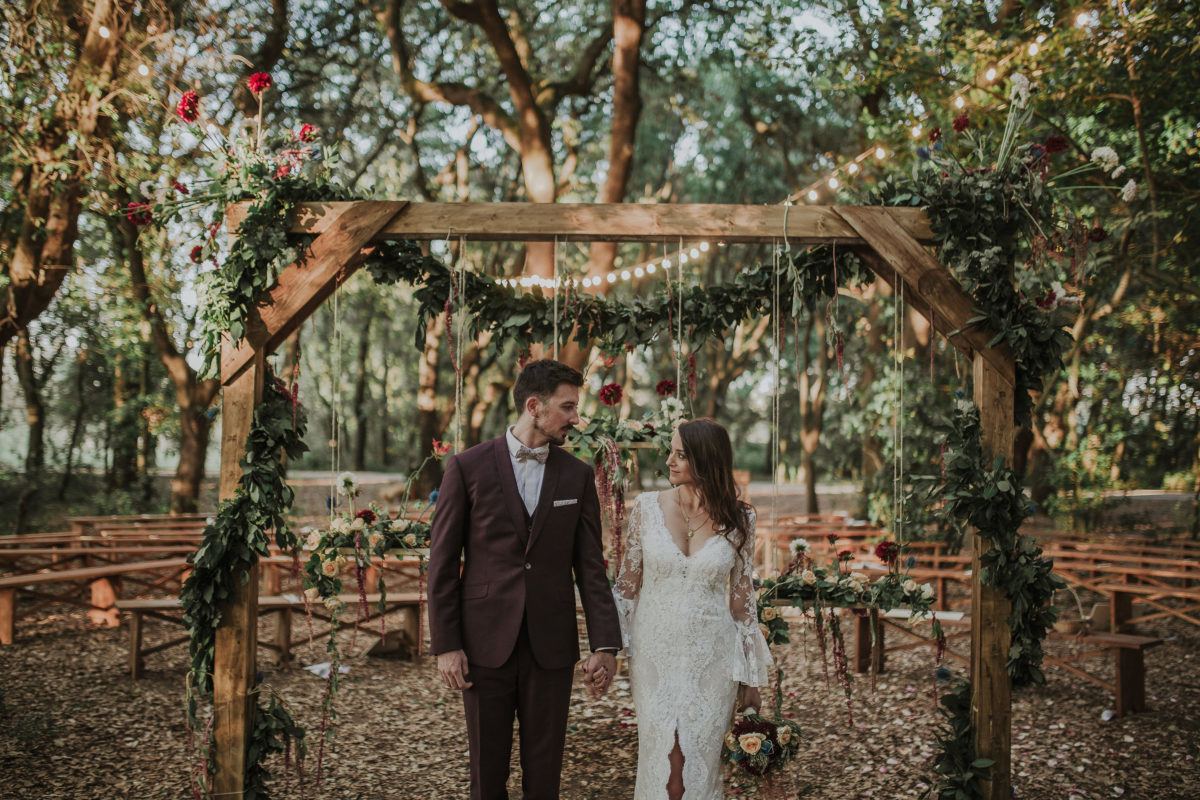 CELEBRATE AN OUTDOOR WEDDING

---

CEREMONY
---
Make the most of a total change of scenery and organise an outdoor wedding ceremony and a wedding party in breath-taking natural locations, different from the usual wedding celebrations. Secular, civil or religious ceremonies will all blend perfectly in our selected heavenly locations for an emotional and unique celebration. Choosing Italy or Corsica for your wedding will also give your guests the possibility to enjoy a wonderful stay in one of the top beaches and cultural destinations. Some of the most popular activities include swimming, historic church and cathedral visits, hiking in wild paths and getting lost in nature.
"One of the great joys of traveling through Italy is discovering firsthand that it is, indeed, a dream destination." – Debra Levinson