ITALIAN CASTLES FOR A FAIRY TALE WEDDING IN ITALY
Our team of wedding planners has selected the most beautiful Italian castles for your wedding in Italy. If you want an authentic, romantic and majestic place for the best day of your life, we have what you need! Here you will find some pictures of carefully selected venues for you. Do not hesitate to contact us to access images of all the venues in our portfolio.
A WEDDING IN AN ITALIAN CASTLE :

---

WHAT MAKES IT SPECIAL ?
---
Each place has a character, a story. Choosing an Italian castle for your wedding in Italy will have an impact on many aspects. First, Italian castles often have a majestic character. If you are dreaming of a bohemian wedding, why not opt for a Masseria or a seaside wedding? Second, every Italian castle is unique. Their size may differ greatly. So that your wedding is a success, we will advise you the ideal venue depending on your guestlist. Baroque, Classical, Medieval, each castle is unique in style as well. We will create a bespoke wedding design which blends naturally with the existing style and period of the setting you choose.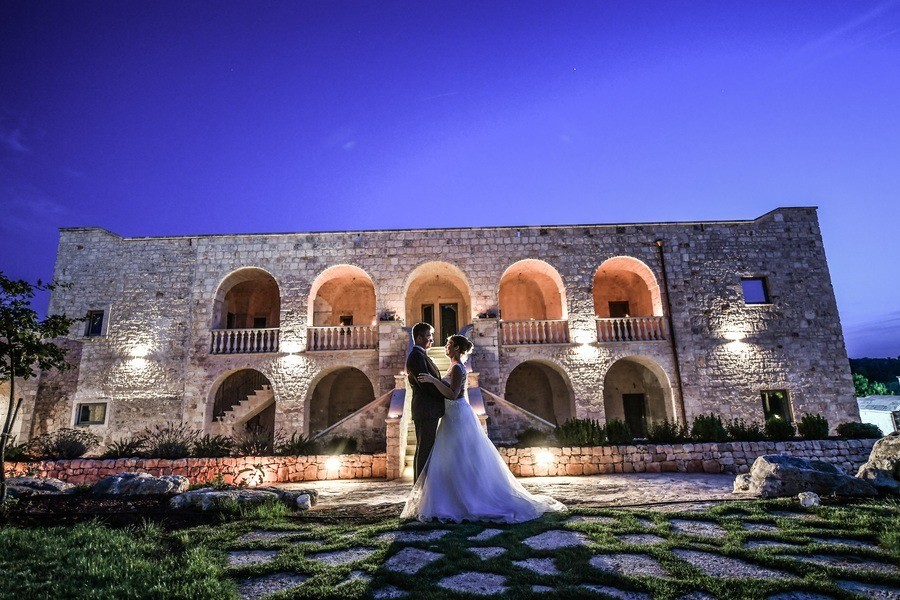 ---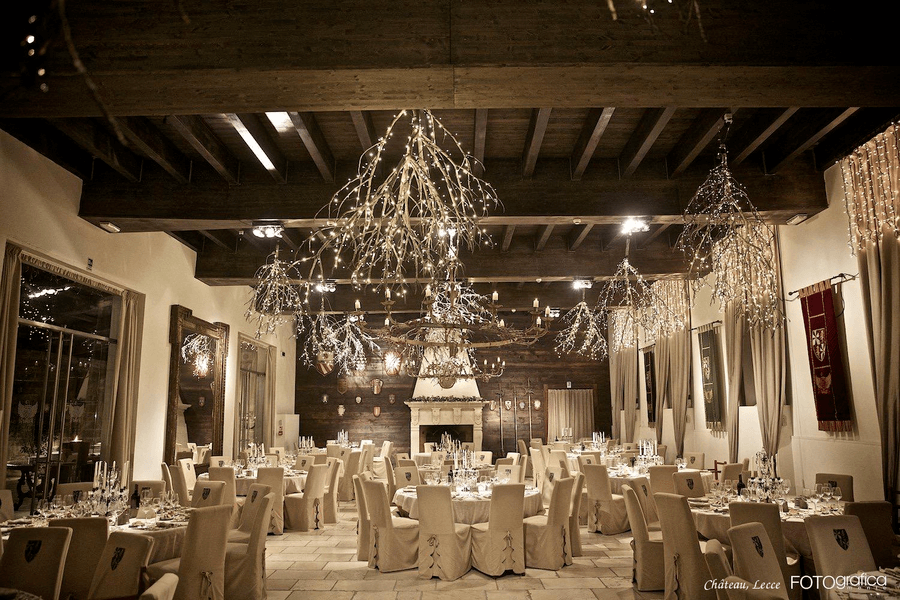 WHICH WEDDING DESIGN FOR A WEDDING

---

IN AN ITALIAN CASTLE ?
---
We can realise any type of wedding design, however we will advise you to respect the soul of the place that you will choose. It is indeed important to respect the authenticity of the place of your wedding. This way, we create a tasteful wedding ceremony and reception. When choosing the wedding venue, it is essential to think about the atmosphere you want to create. For that, nothing better than to think about what you like most. Instead of choosing the most majestic place, your wedding planner in Italy will get to know you and your style, to better advise you.
---
ITALIAN CASTLES : FORGET WHAT YOU

---

THINK YOU KNOW !
---
When you think of a castle, you may imagine an isolated, austere place, and ultimately not suited to your desires. The Italian castles can still surprise you. Historically, many castles in the region of Apulia were home to the nobility, and often their primary residencies. Unlike many French castles, they were therefore inhabited all year long. Most of them are now close to city centres. For the same reason, some of them have an intimate feel. No need to invite 300 people to fill-up the space. A smaller, intimate wedding in Italy will be splendid !
Discover our weddings organizated in an Italian's castle.