A WEDDING CEREMONY BETWEEN CORSICAN SEAS AND

---

MOUNTAINS
Dear future bride and groom, you don't have to travel across the world to discover ideal and romantic destinations for a wedding in the South. Indeed, our wedding planners have selected for you the best venues: sumptuous, elegant and authentic, only a couple of hours away from you! Welcome to Corsica, a place gifted with natural beauty and precious cultural heritage. Rather secret for continental Europeans, Corsica's history is rich and surprising. At the heart of the Mediterranean sea, the island has been ruled by many peoples without ever losing its identity: Corsica remained Corsica. Today, as an object of desire, the "island of beauty", authentic and magnificent, is the pride of its inhabitants. It is the perfect destination for an exotic and memorable wedding!
---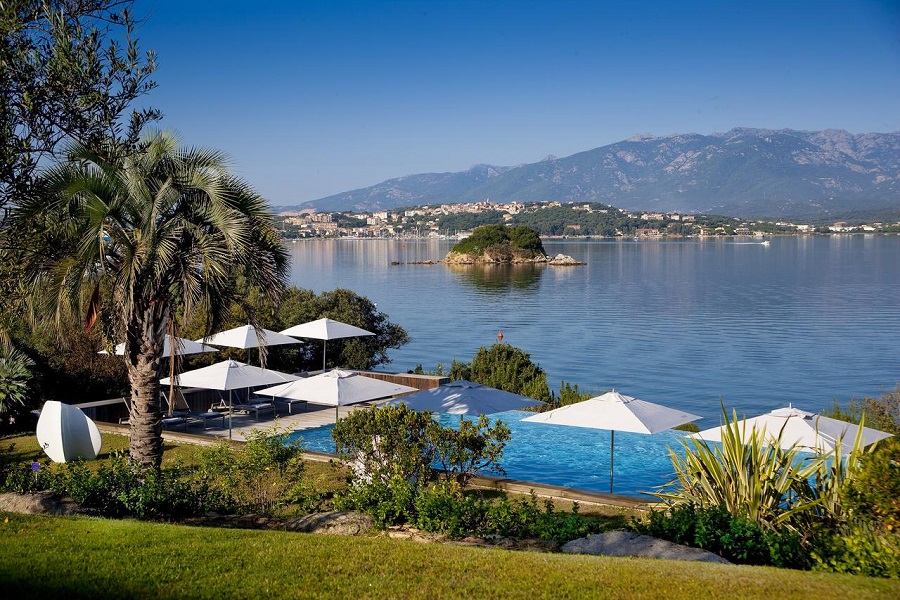 ---
CORSICA AND WEDDINGS: A TRUE LOVE STORY?
---
This mountain in the sea is a great compromise to celebrate a wedding close to home, but with an exotic note. From the North to the South, this gem of the Mediterranean surprises you by its beauty and its natural and enchanting landscapes. Like a wedding in Italy, a ceremony in Corsica has all of the assets to offer you a chic and bohemian moment away from people's gaze. This Mediterranean diamond displays spectacular landscapes, contrasted by the mountains that cross the island and the azure blue of the gorgeous coastline.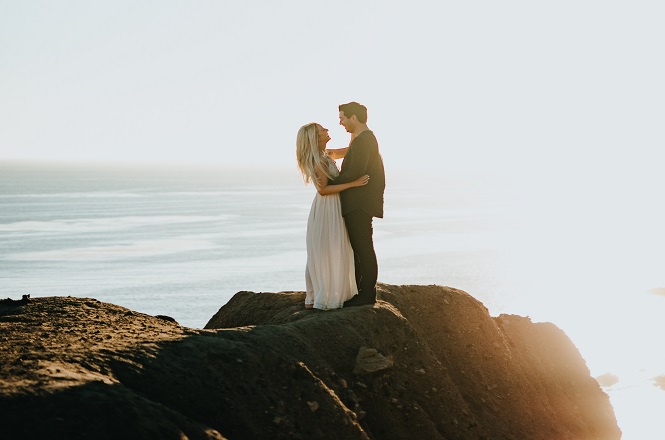 ---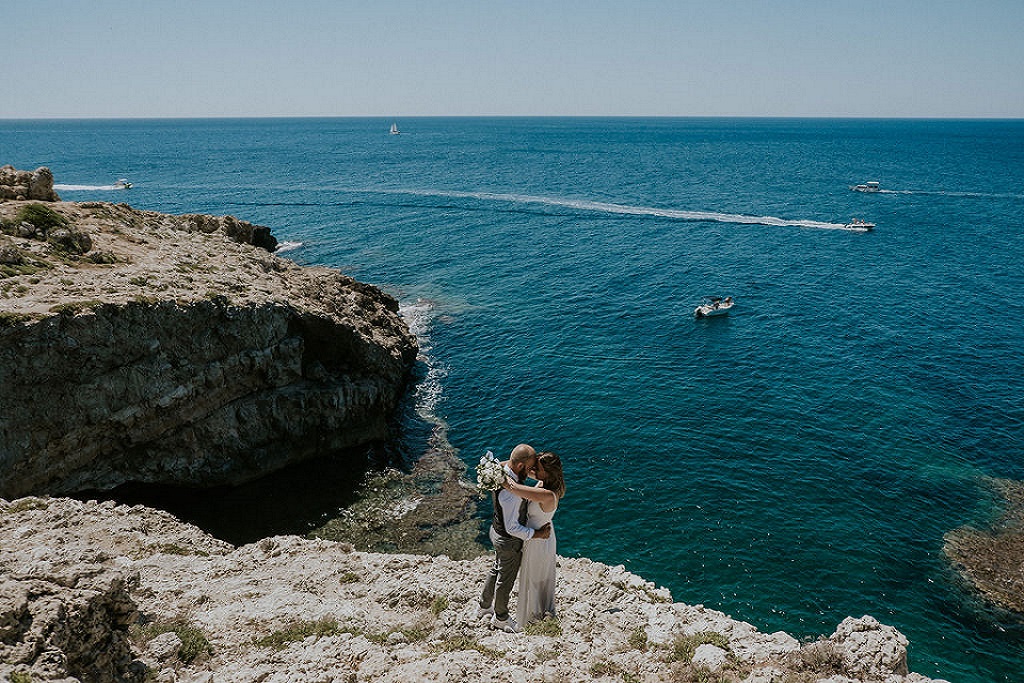 THE ISLAND OF BEAUTY, A PARADISE FOR LOVERS OF

---

NATURE
---
Outstanding natural reserves, majestic white cliffs and luxurious and preserved environment are enough to explain the nickname of the island of beauty. Its cultural and historic heritage is marked by an imperial architecture (Corsica is the native island of the emperor Napoleon Bonaparte) that seduces history lovers. You may have understood it, Corsica is a nest of hidden treasures, between land and sea. Therefore, the perfect destination to celebrate a wedding in the South that will be unique and unforgettable, a few hours from your home.
---
CORSICA, AN INSPIRING ISLAND !
---
Corsica is envied by its neighbors for its beautiful typical villages perched on the edge of a cliff and its breathtaking viewpoints that open on the Mediterranean bay and its horizons. It is an exceptional natural environment, comparable to a postcard. The historic cities, gifted with a unique architecture and cut directly in stones, make absolutely gorgeous sites for your wedding in Corsica. In particular, the beautiful fortresses of Bastia, Bonifacio and Calvi will enchant you. Enough to inspire the decoration theme of your wedding in Corsica!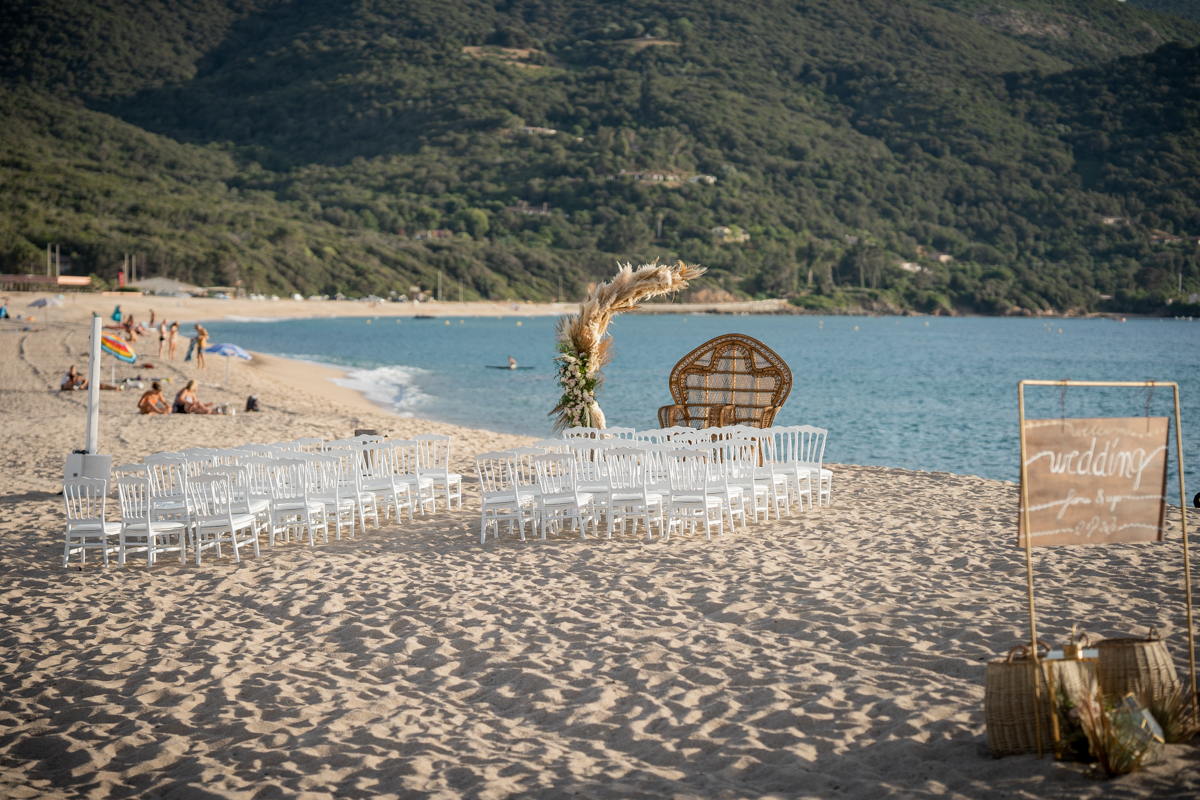 ---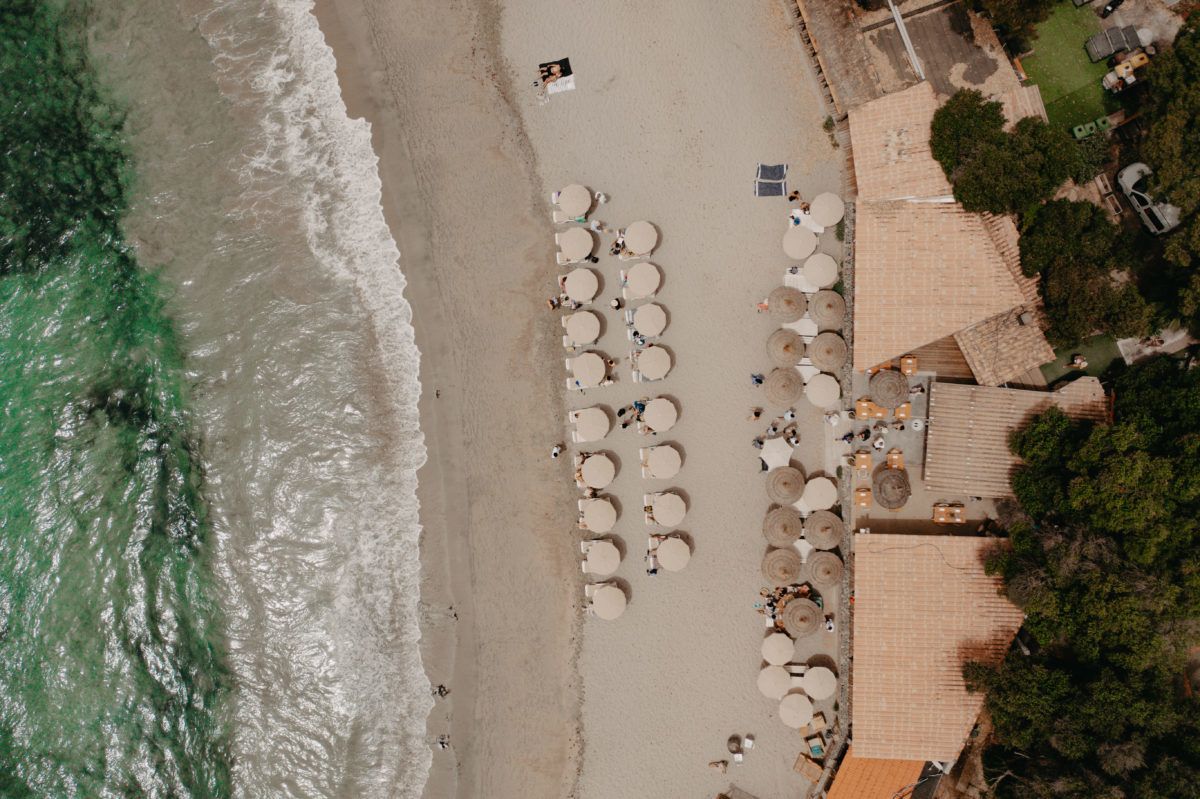 CORSICA, THE THOUSAND FACETS ISLAND
---
The island of beauty deserves its nickname. It hosts numerous landscapes: mountains, frozen lakes, permanent snows, cliffs, bays, coves, scrublands, and the most beautiful beaches in Europe. A bucolic wedding in a vineyard, a chic and elegant reception in a villa with a sea view or in an ancient estate immersed in nature: the beauty and plurality of the magical places of Corsica will be appealing to you to organize your dream wedding. Also discover the idyllic seaside of the island for a Corsican wedding on the waterfront!
---
AN UNFORGETTABLE WEDDING
---
Barbara Carrolaggi, Noces Italiennes' founder, is native from Corsica and she opens the doors to the most beautiful and exclusive venues for you to celebrate an unforgettable wedding on an island. What could be more ideal than to benefit from the luxury of a sumptuous environment, at the heart of an exceptional location? For a memorable journey, our team of wedding planners in Corsica has selected places where sophistication, esthetics and quality of the service enchant the most demanding clients. Remarkable venues – prestigious and authentic – offer a delightful atmosphere to make your discovery of the natural setting of the island even better!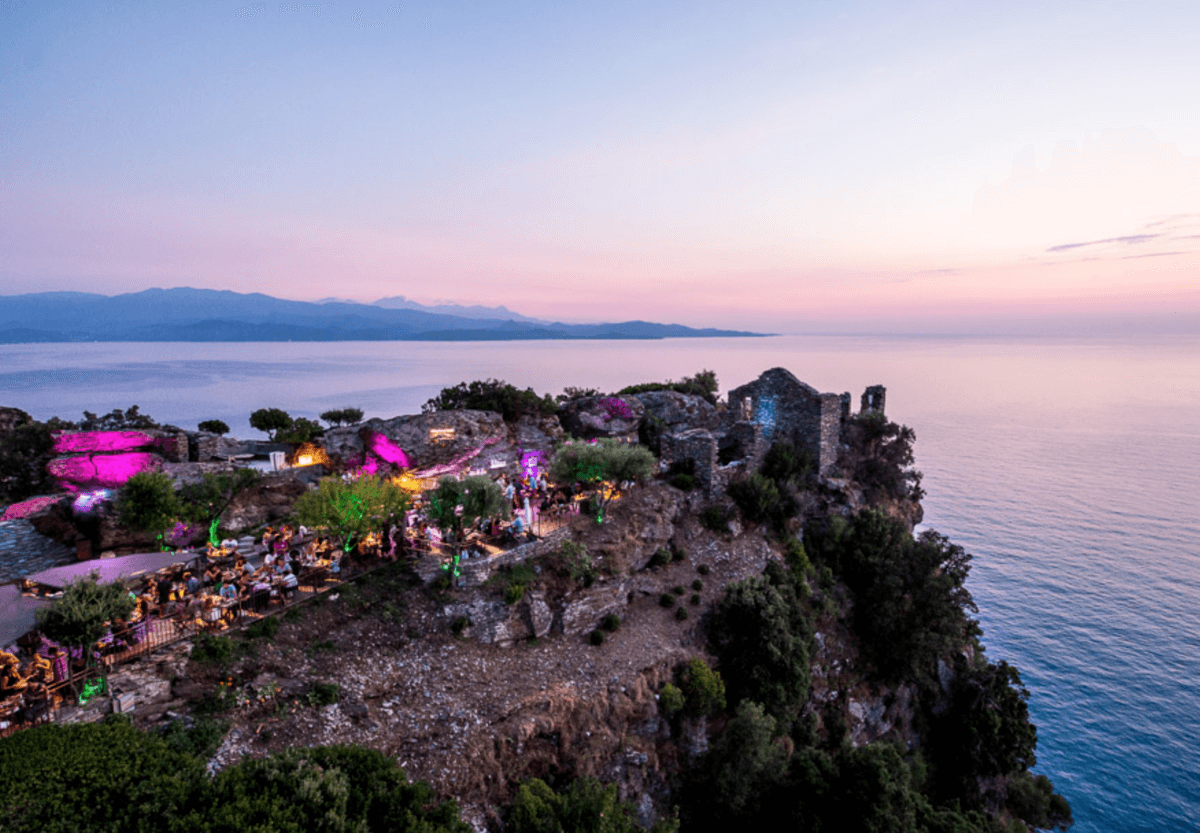 ---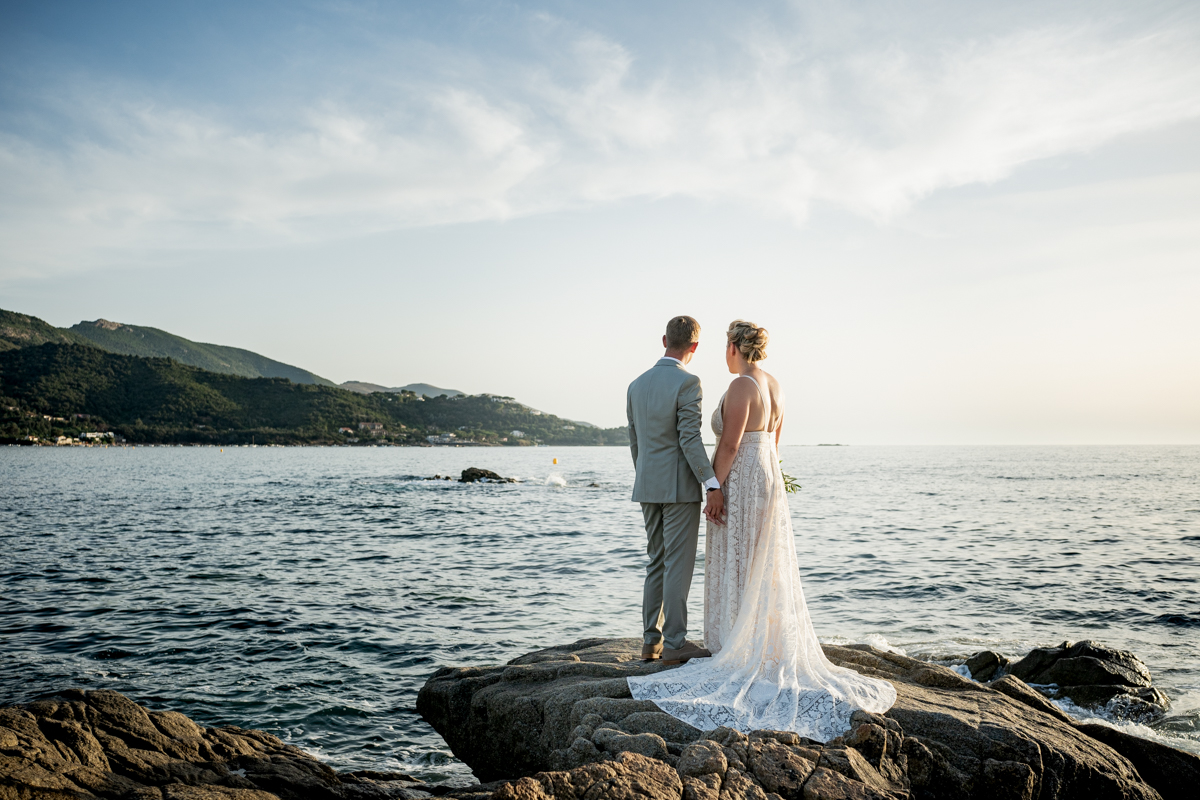 IMMORTALIZE THIS MAGIC MOMENT
---
These exceptional locations are the perfect setting to highlight your wedding costume and dress during a photo shoot. We carefully select the best photographers to immortalize your wedding. Beautiful pictures full of emotions will make you live this unique event again and again… forever. Wedding planning is first and foremost a teamwork. It is thanks to its wedding planners' dedication that Noces Italiennes is able to accompany couples from across the world, to make their wish come true, to respect their culture and marry them in their mother tongue on the island of beauty.
---
ARE YOU DREAMING OF GETTING MARRIED IN CORSICA?
---
The founder of our wedding planners' agency, was born and raised in Ajaccio, Corsica. Our team knows the best service providers of this beautiful region. As we are used to working with them, we can offer you excellent services such as caterers, photographers, florists, DJs, animators, babysitters, etc. We guide the future bride and groom in the choice of the housing of their guests and negotiate the best conditions. Furthermore, we can put at your disposal a shuttle service for the wedding night as well as for the rest of your stay in Corsica.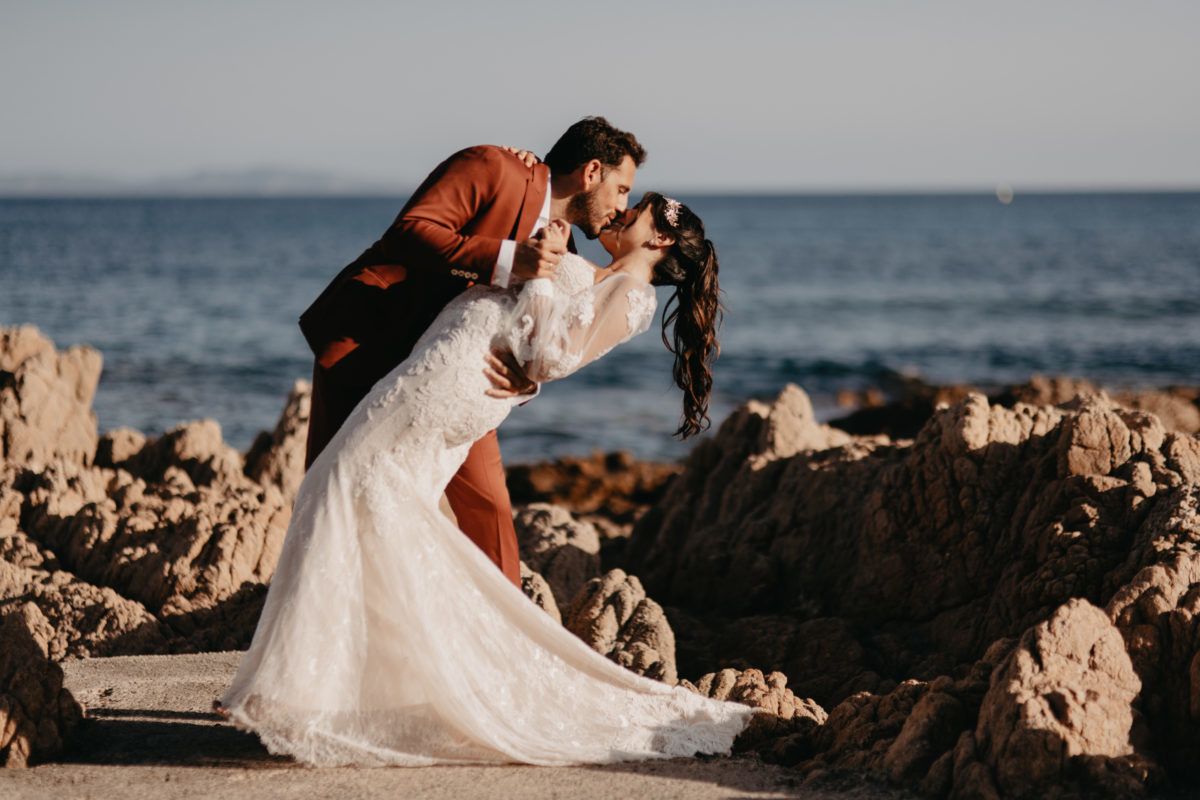 ---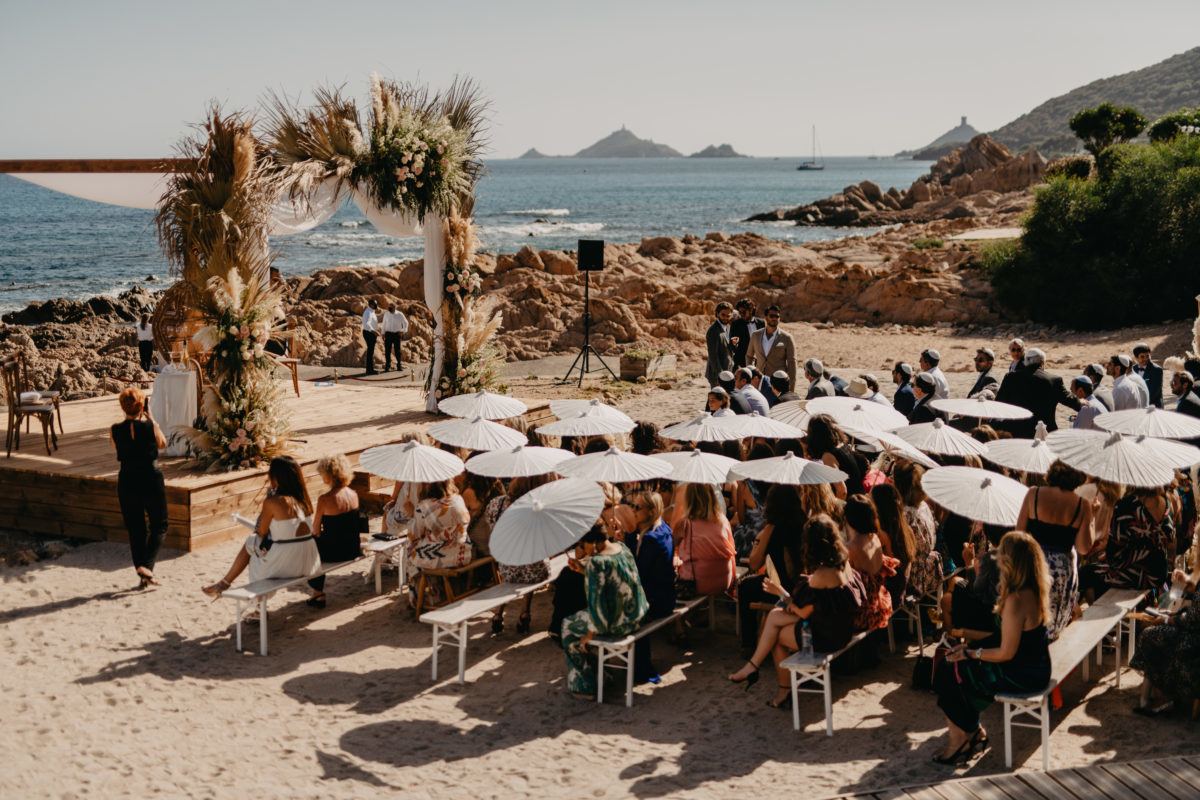 WHAT KIND OF CEREMONY ARE POSSIBLE TO CELEBRATE

---

IN CORSICA?
---
Are you dreaming of a civil union, a secular union, or of a religious wedding in Corsica? Noces Italiennes' purpose is to guide our couples. We explain to them all the steps they need to take to organize an exceptional ceremony. We provide our advice to the future spouses regarding the choice of their wedding venue and of the master of their ceremony; may he be religious or civil. As event organizers, we also give to the couples to be married the information they need to stay in the wedding budget they have fixed to organize their reception.
---
---
Do you wish to get married in Corsica? Our experience in event planning will ensure you to have the wedding of your dreams in the venue of your choice and without trespassing your budget.
For more information, contact us now for a first free quotation!