A WEDDING CEREMONY BETWEEN CORSICAN SEAS AND

---

MOUNTAINS
Corsica is mountains and sea combined together. If you can celebrate a wedding in France and at the same time enjoy an Italian scenery, this wedding destination is the ideal compromise. From north to south, this Mediterranean jewel surprises all by the beauty of its wild and enchanting landscapes. Somewhere between rocky coves, long stretches of white sandy beaches, Corsica has all the elements to celebrate a chic bohemian wedding away from all.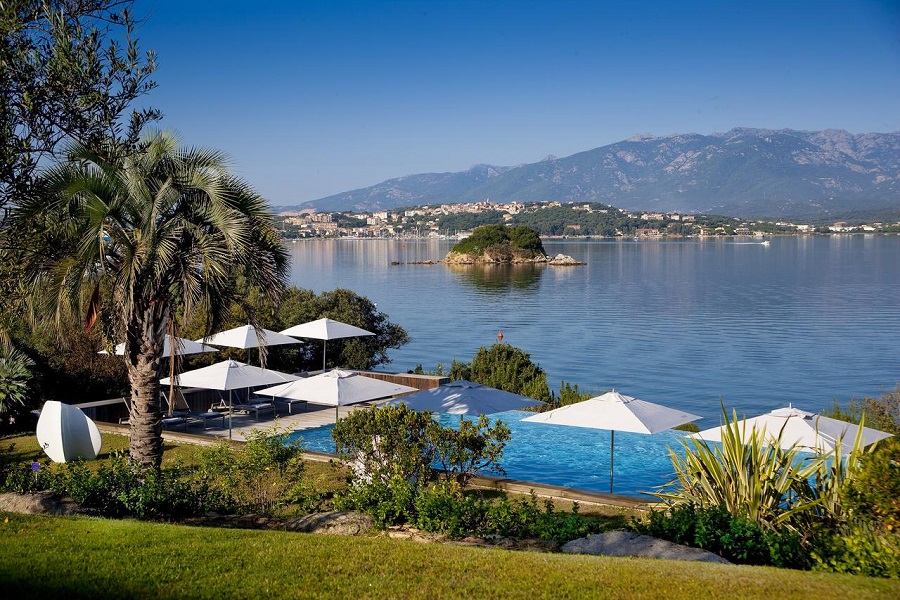 HEAD TOWARDS THE MEDITERRANEAN JEWELS
---
The Mediterranean jewel offers spectacular landscapes of mountainous reliefs throughout the island and clear blue waters along its majestic coastline. Its sublime nature reserves, majestic white cliffs and lush unspoilt nature justify its nickname "Isle of Beauty". The birthplace of Emperor Bonaparte is marked by an imperial architecture and cultural heritage that are bound to enchant history lovers. Once there, you'll see that Corsica is in fact a whole nest of hidden treasures between land and sea which makes it a perfect destination to celebrate a unique and memorable wedding, just a few hours from the French mainland …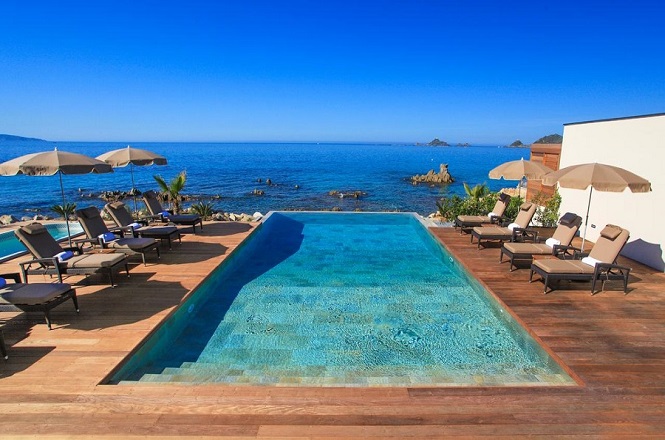 ---
A FLAMBOYANT WEDDING CEREMONY
---
Corsica is often envied by its neighbours for its pretty typical villages nested on a cliff, offering breath-taking views opening onto the Mediterranean bay and its horizon. As an extraordinary vegetal cocoon, the "Isle of Beauty" is no less than an alluring postcard. Its wild beauty, immense pine forests and vertiginous mountains offer a picturesque panorama with colourful alleys. The unique architecture of its historic stoned cities make them absolutely magnificent sites for your wedding ceremony in Corsica especially if you go for the sublime citadels of Bastia, Bonifacio or Calvi as wedding venues.
---
CHOOSING THE IDEAL WEDDING VENUE IN CORSICA
---
Corsica is full of exceptional and secret places that have been well preserved for years now and they make for ideal locations to host your wedding ceremony. The beauty and plurality of Corsica will charm you anyway whether you opt for a countryside wedding in a wine estate, a chic and elegant villa with a sea view, an old yet luxurious sheepfold in the middle of nowhere or an idyllic beach wedding with your feet in the sand. The founder of Noces Italiennes was born in Corsica itself and opens doors to the most beautiful and exclusive locations of the island for you to celebrate your union. However, if you wish to get married in a Dolce Vita mood in an Italian castle or a typical Apulian masseria, discover our selection of exceptional and exclusive locations.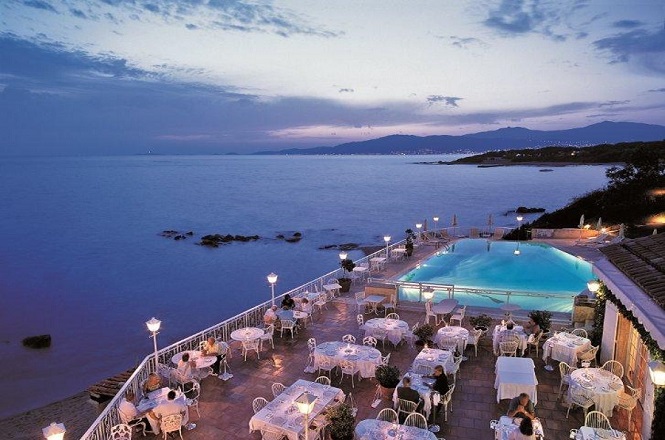 ---
A SECULAR WEDDING CEREMONY ON THE MOST

---

STUNNING BEACHES OF CORSICA
---
Your dream is to celebrate your union on a heavenly beach? The mythical Corsican beaches are renowned for their wild beauty, fine sand and crystal clear waters to organise a secular wedding ceremony with the perfect backdrop. Take your wedding vows with your feet in the sand while facing the incredible Iles Sanguinaires and the sublime sunsets on the most beautiful Corsican beaches: Palombaggia, Santa Giulia, Rondinara or Saleccia. The natural beauty of its beaches is enough to contribute to the magic of your special day. Our wedding planners will help you prepare your wedding in Corsica and guide you in the preparation of a secular ceremony.