SERVICES AND PRICES


---

OF OUR WEDDING PLANNERS AGENCY IN CORSICA AND ITALY
---
---
Our wedding planner agency follows you from A to Z, from the preparation of your wedding in Corsica or in Italy to the great day. We stand by your side to guide you and advise you about every aspect of your wedding's organization. Noces Italiennes relies on a wedding planners team that is an expert in the organization of customized weddings.
---
---
We've got the secret weapon for you!
---
---
OUR MISSIONS AS WEDDING PLANNERS IN TUSCANY
---
Are you dreaming of flying to a heavenly destination and to get married in Tuscany? With Noces Italiennes, make your dream come true. Our wedding planners team is mainly present in Italy , in Apulia and Tuscany. Our priority is to deliver a unique and unforgettable wedding to our couples. Noces Italiennes plans every detail of your wedding at the heart of Italy in Tuscany.
ADVICE & ASSISTANCE
---
The experience, advice and expertise of our team will bring you serenity and time saving for you to celebrate your union.
COORDINATION & ORGANISATION
---
As a real ambassador of your wedding, our agency in Italy manages all the service providers during the organization of your big day and takes care of every aspect of your wedding.
LOCAL REPRESENTATIVE
---
Our on-site wedding planner team has selected the best service providers to organize your dream wedding without the need to speak Italian.
TRUST & PERSONALIZATION
---
Noces Italiennes guarantees you a high quality-service during your wedding organisation. Our team will be by your side on your wedding day in Italy for you to make the most of this special event.
CALL UPON A WEDDING PLANNER
---
Noces Italiennes' specificity is that you are followed in the organization of your wedding from A to Z; a source of comfort to get married in Tuscany without stress! You could even make the most of a visit in Tuscany during the preparations by spending a romantic vacation there before your wedding. We will unveil to you the numerous assets of the region to enjoy a wonderful trip with your partner.
---
The services provided by our team
---
The first step in the organization of your wedding is to contact our agency, Noces Italiennes. During our first exchange, we will discuss important information such as your budget, the type of ceremony you want or the number of guests you would like to invite. The next step will be to send you a selection of emblematic places in Tuscany that match your needs and the theme of your wedding with a personalized quotation. Our experience in the region will guarantee that you benefit from the best services at the best price in order to stay in your budget. We keep in touch thanks to our online wedding planning interface. After a couple of exchanges, we will organize a visit of the selected venues, a taste of the menu and makeup and hairstyle trials. We can also advise you about the type of wedding dress or costume to choose.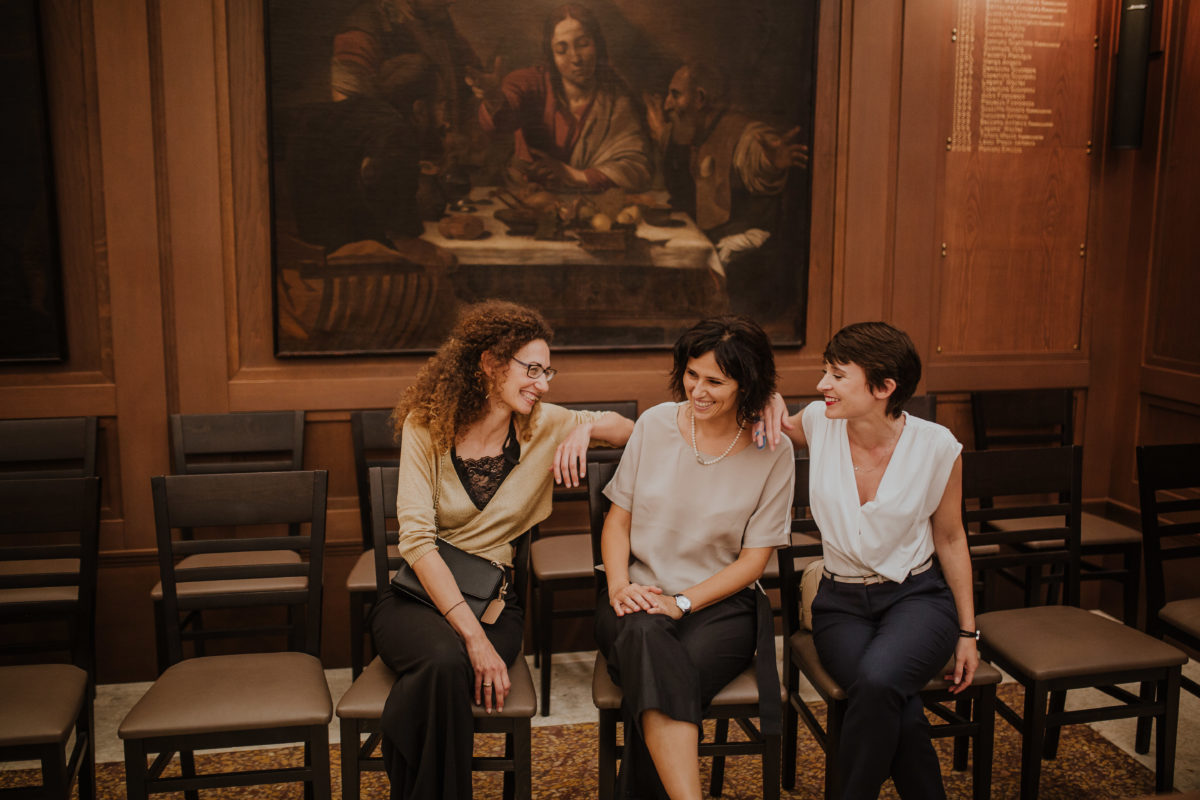 ---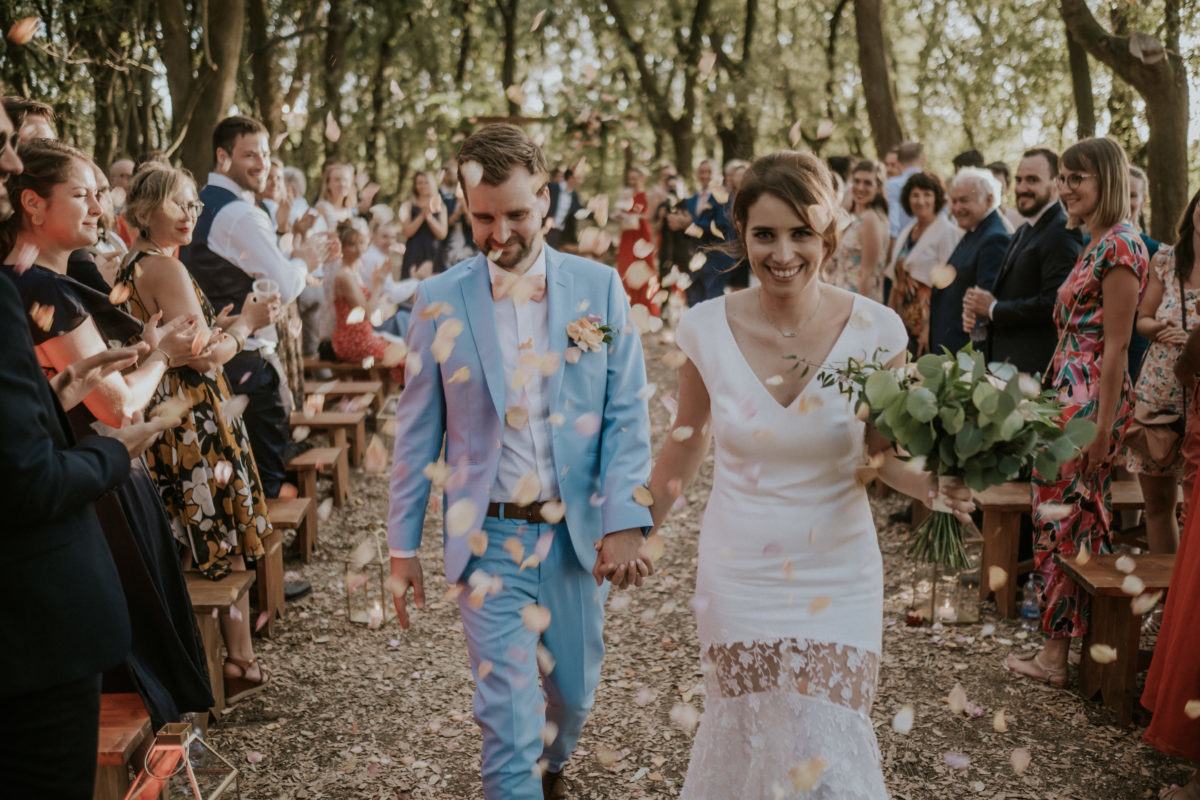 Choosing the perfect wedding location
---
Tuscany is one of the most popular regions in Italy. Noces Italiennes helps you in the research of your dream place thanks to our numerous partners in the region. From Tuscan villas to agritourist estates or Italian castles, Tuscany is full of breathtaking places for your secular ceremony and your wedding reception. For civil weddings, we offer a selection of the most beautiful city halls, and for religious ceremonies, we help you to find the perfect place of worship. The advantage to choose a team of wedding planners is to benefit from our remarkable network. In addition, we adapt to your wedding budget and know all of the secrets of this unique region! Thanks to our experience, and expertise, you will find the place that answers your wishes.
---
How to organize one's wedding in Tuscany?
---
You wish to get married in Tuscany though you don't speak a word of Italian? Members of our international wedding planner's team are based in Italy. We speak English, Italian, French and Russian and thus are your spokesperson close to the Italian service providers. With Noces Italiennes, getting married abroad becomes very simple as you don't suffer from the barrier of the language, or of a huge culture gap. As wedding planners in Italy, we put all of our savoir-faire at the weds' service to offer them an unforgettable experience. During your ceremony at the town office and/or at the church, the service of an interpreter is available for you so you can enjoy the moment in peace.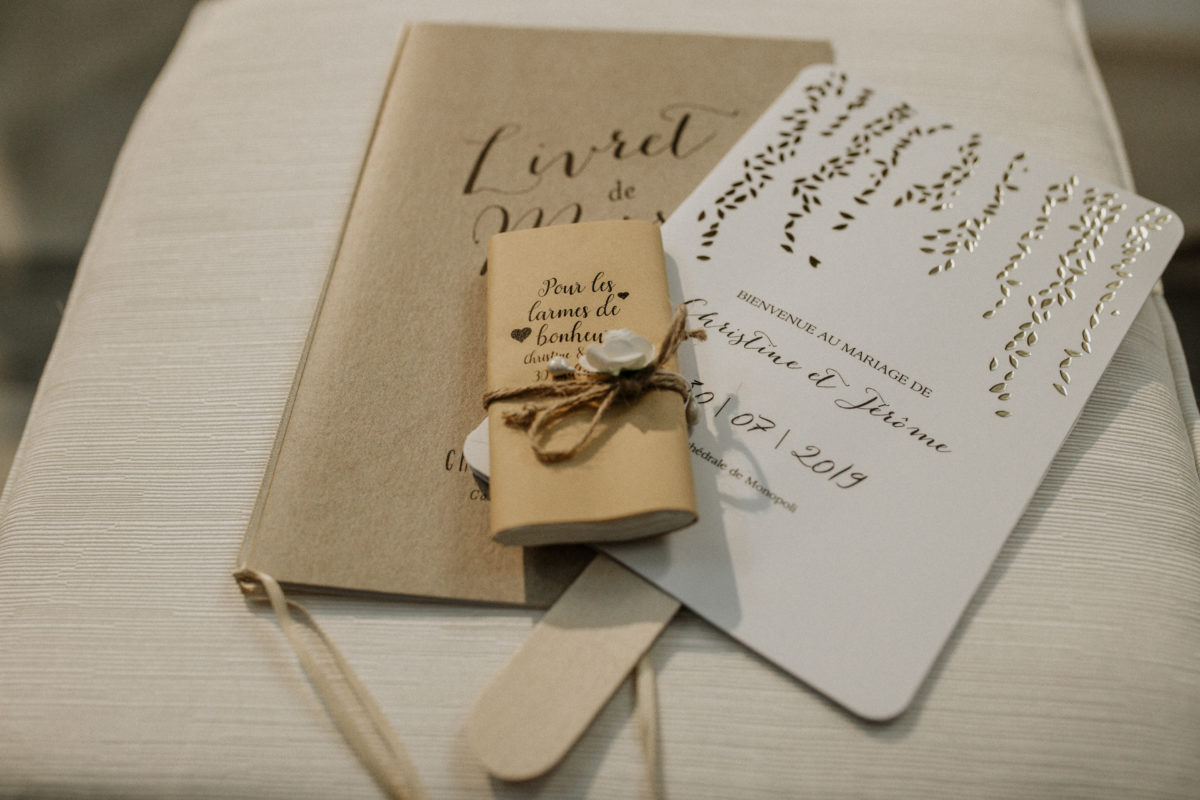 ---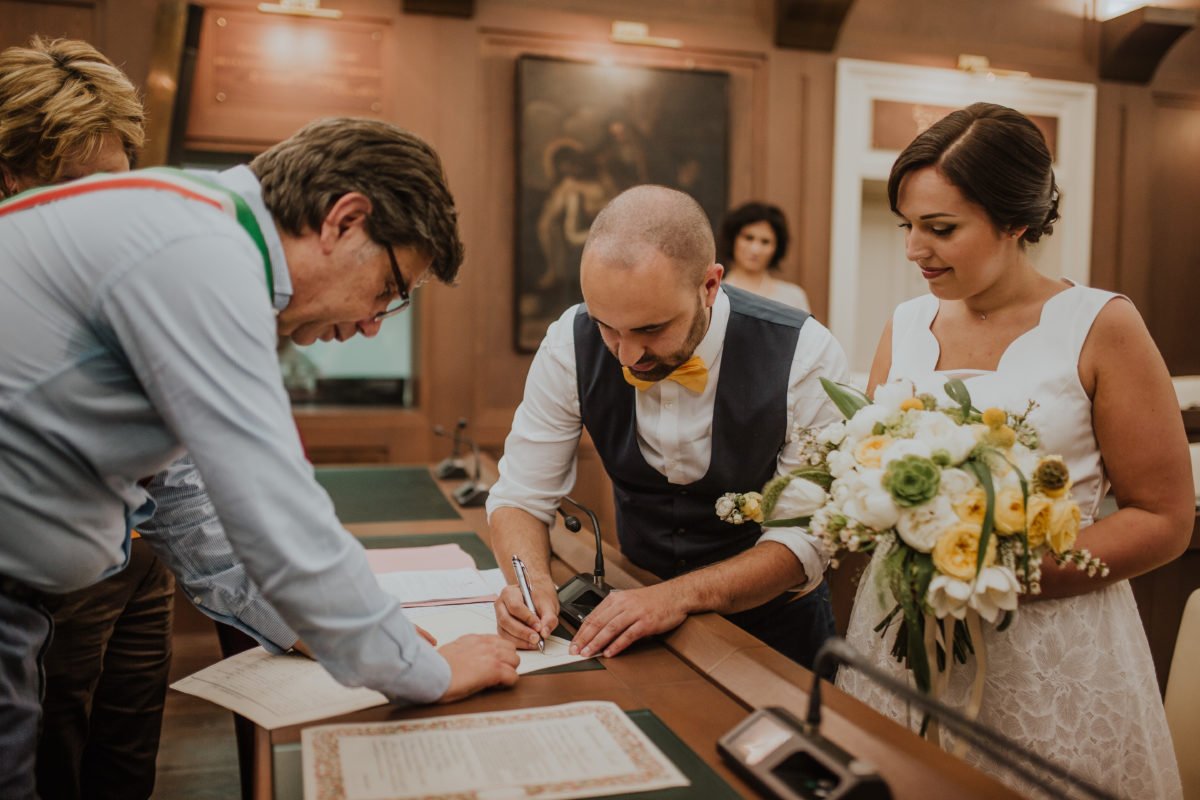 Administrative support
---
It is possible to celebrate a civil wedding in Italy for foreigners! Our team of wedding planners support you for the management of the preparation of the civil wedding by contacting the city hall and/or the embassy of your home country in Italy. We also guide you for the administrative steps to take, particularly regarding the obtention of the Nulla Osta. In option, we can also provide you with two best men and an interpreter for the ceremony.
Finally, we ensure that you acquire the documents that formalize your wedding in Italy and that they are delivered to the authorities of your place of residence. Remember, getting married in Tuscany allows you to choose your wedding place whether it is a town office or a church!
---
Selection of a caterer and organization of a brunch
---
Noces Italiennes has selected for you the best chefs of Italian gastronomy. We advise you in the choice of a typical menu accompanied with local wines, live cooking animations and savory antipasti buffets. The caterers of the region will make you discover the local specialties : mozzarella, burrata, risotto, fish or meat dishes etc. In order to help you make your choice, a tasting session will be organized. The menus are adaptable to any special diet: vegetarian, casher, hallal, … Surrounded by your loved ones, continue the celebration by organizing a brunch. The gardens of Tuscan villas are perfectly suitable for a garden party!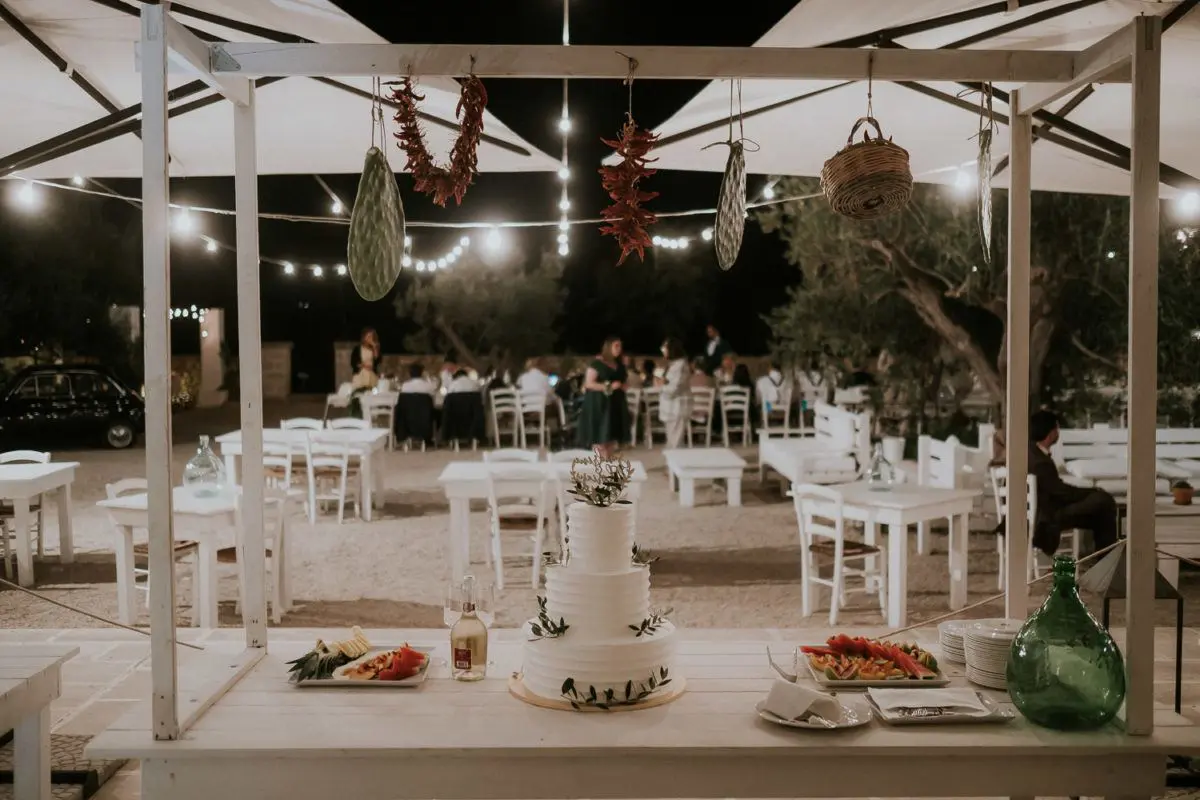 ---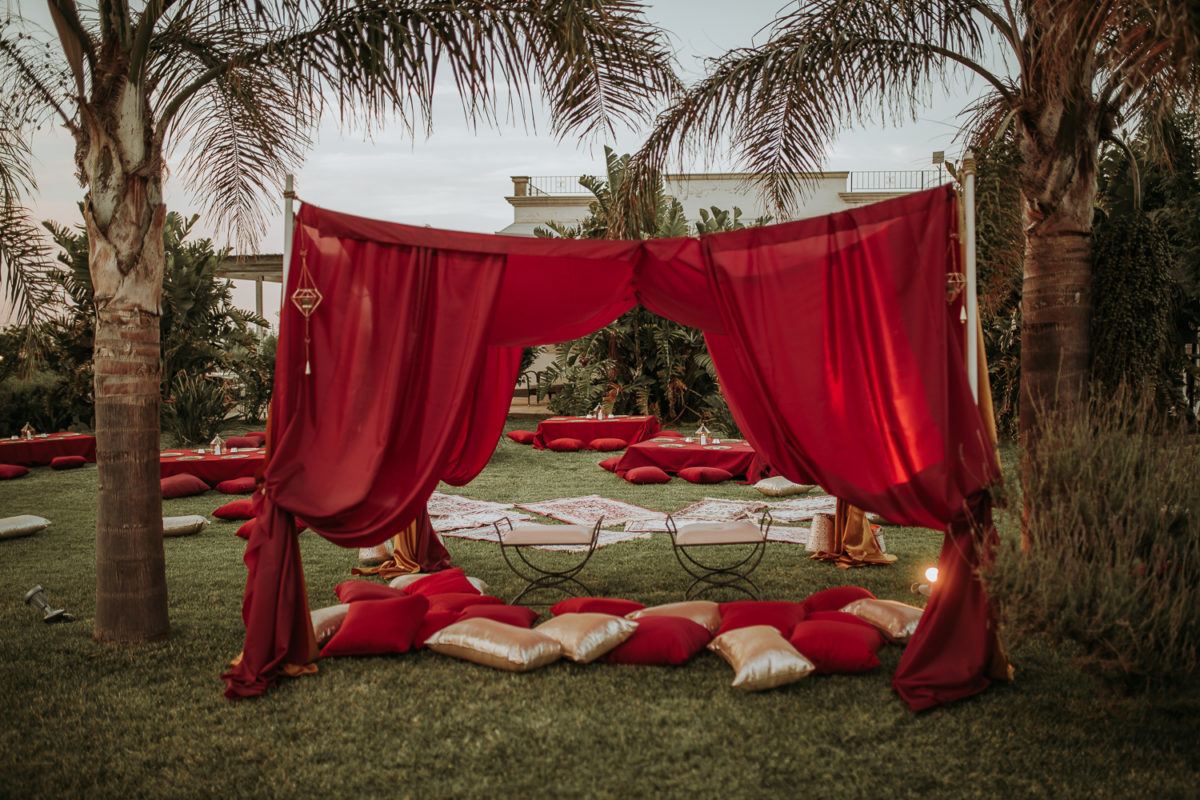 Wedding design creation
---
The venues we have selected are very authentic and full of beauty. Our objective is to create a decoration that highlights them and will contribute to make your wedding day unforgettable for you and your guests. Our wedding planner services include the customization and printing of your wedding kit: seating arrangements, table number, menu, and name tags.
To enhance the magic of your wedding, our team will offer you a light decoration made of candles, lanterns, and fairy lights. We can also take care of the floral decoration. Our wedding planners are always ready to satisfy your desires, to listen to your ideas and to bring to life your wedding dream.
---
Service providers' selection
---
To ensure the quality of your wedding, we have selected the best service providers of Tuscany for you. We base our selection on professionalism, reputation and on the quality of service. Therefore, we provide you with the best caterers, photographers, florists, DJs, animators, baby-sitters etc. The customization of your event includes support as well for the housing and transportation of your guests in Tuscany. Our perfect knowledge of the region allows us to guide you regarding the choice of hotels and to negotiate the best conditions for you. Finally, it is possible to organize a shuttle service for the wedding night and the rest of your stay.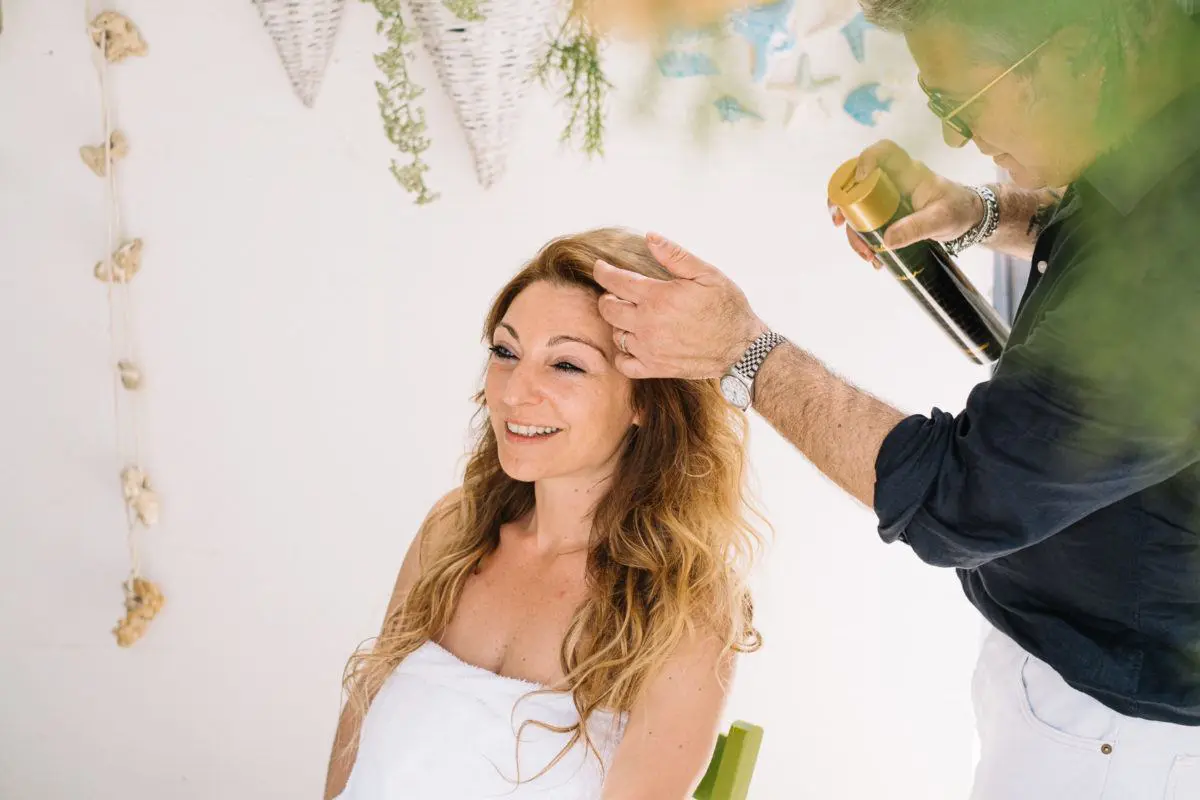 ---
OUR METHODS
---
At every step of your wedding project, our team will be present to support you in all the preparations of your ceremony. Don't lose a single minute and contact our wedding planning agency to get married in Tuscany in the most successful way. Don't hesitate to download our guide to Tuscany.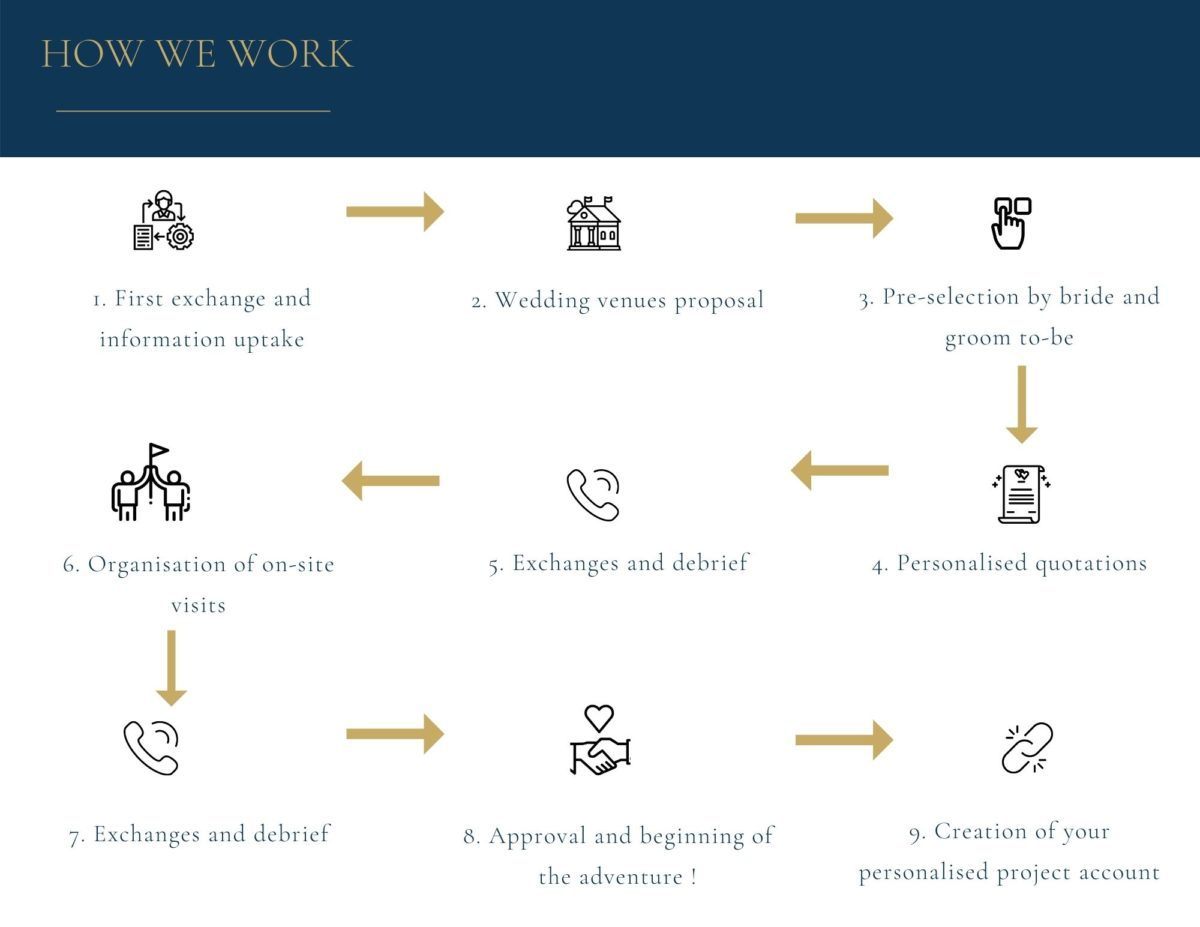 ECO-RESPONSIBILITY
---
Eco-responsible services and practices when it comes to equipment and activity choices.
HIGH QUALITY SERVICE
---
A team of professionals certified and recommended by Zankyou's wedding planner's category.
LOCAL DEVELOPMENT
---
A trusting collaboration with carefully selected local service providers.
---