---
A WEDDING IN ITALY: GO FOR IT!
---
Italy is a country that no longer needs to be introduced. Famous for having the shape of a boot for some, for its Roman heritage for others, this country is rich in culture and landscapes. With its azure blue waters, the sound of cicadas and the beauty of its architecture, Italy is a true dream destination to celebrate your union. Today, Noces Italiennes presents you the advantages of marrying in Italy
---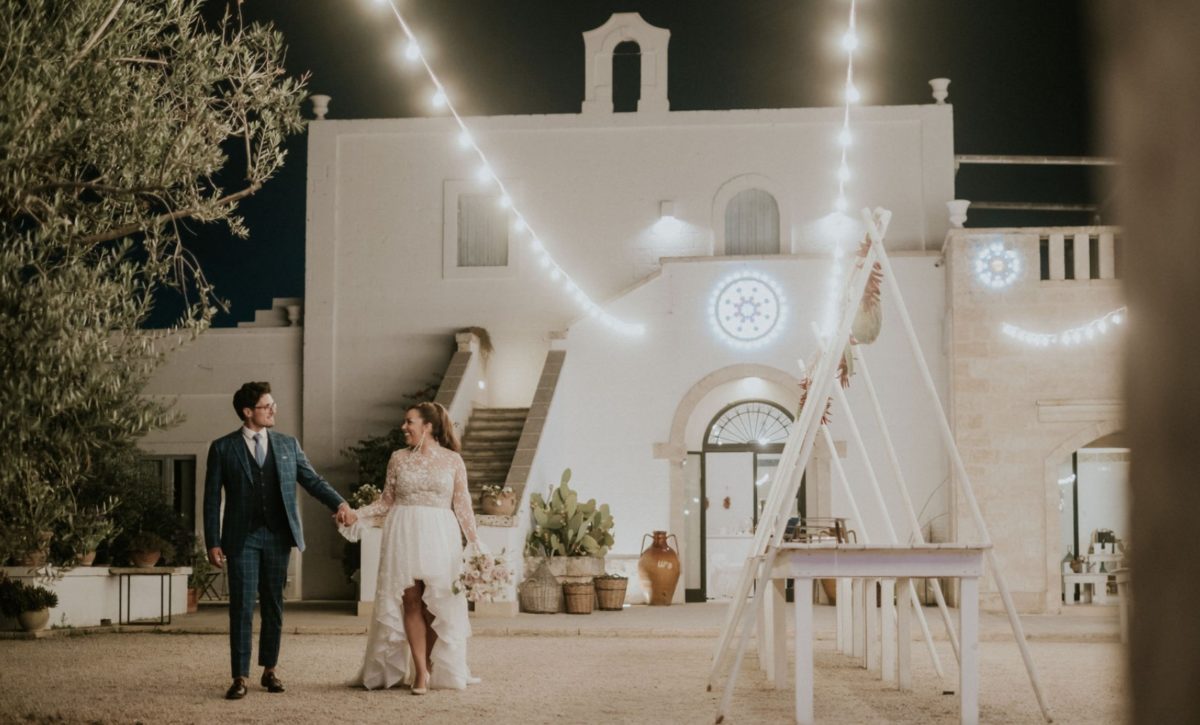 ---
---
---
CHOOSING A SUITABLE WEDDING LOCATION
---
Italy is a country rich in history and panoramas. Thus, whatever your tastes and desires, you can find a place that reflects you among the locations of the region.
Are you dreaming of getting married on the beach? Italy is the ideal destination with its heavenly coastline and its summerlike weather.Do you prefer a villa on top of a hill or the exclusive character of a private "palazzo"? Tuscany's region is full of restored venues, perfect to host your reception. Is the region of Apulia a reference for you in Italy? You will maybe have the chance of marrying in trulli (typical buildings), or to celebrate a bucolic ceremony in the middle of centenarian olive trees.
You can count on the support of the wedding planner in charge of your wedding's organization to find the location of your dreams!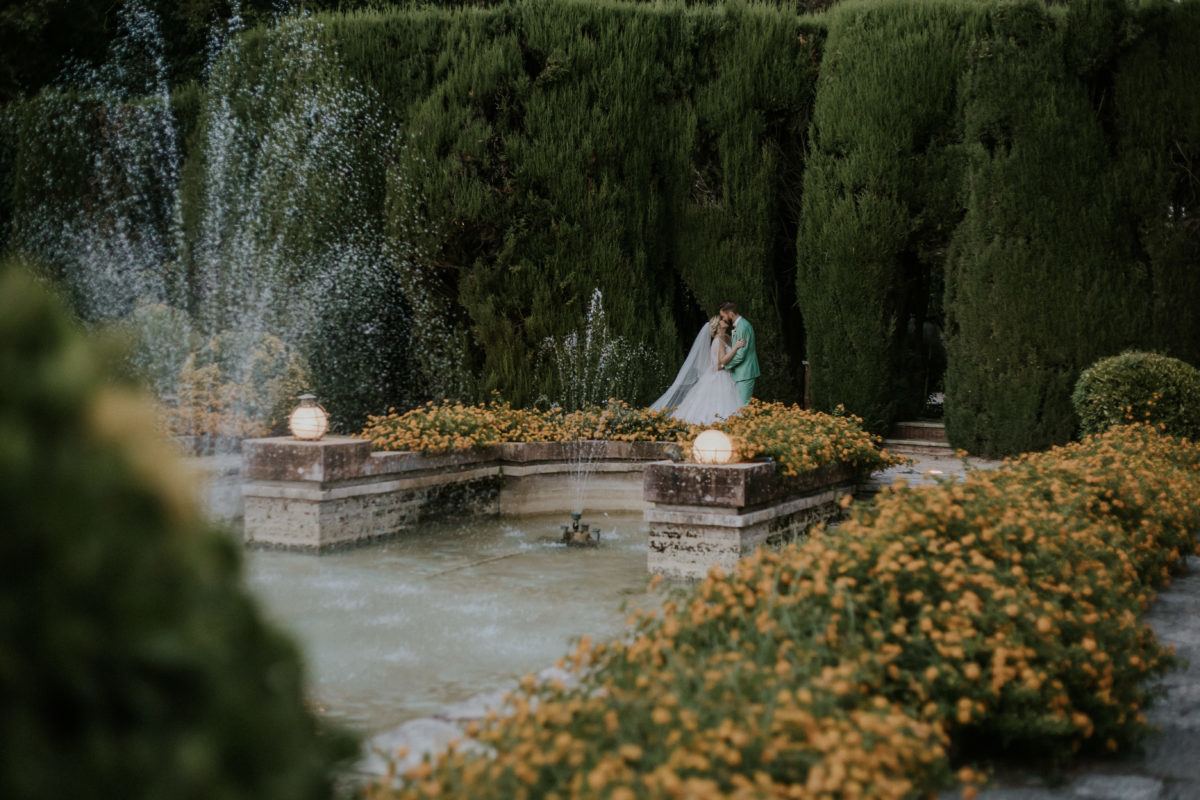 ---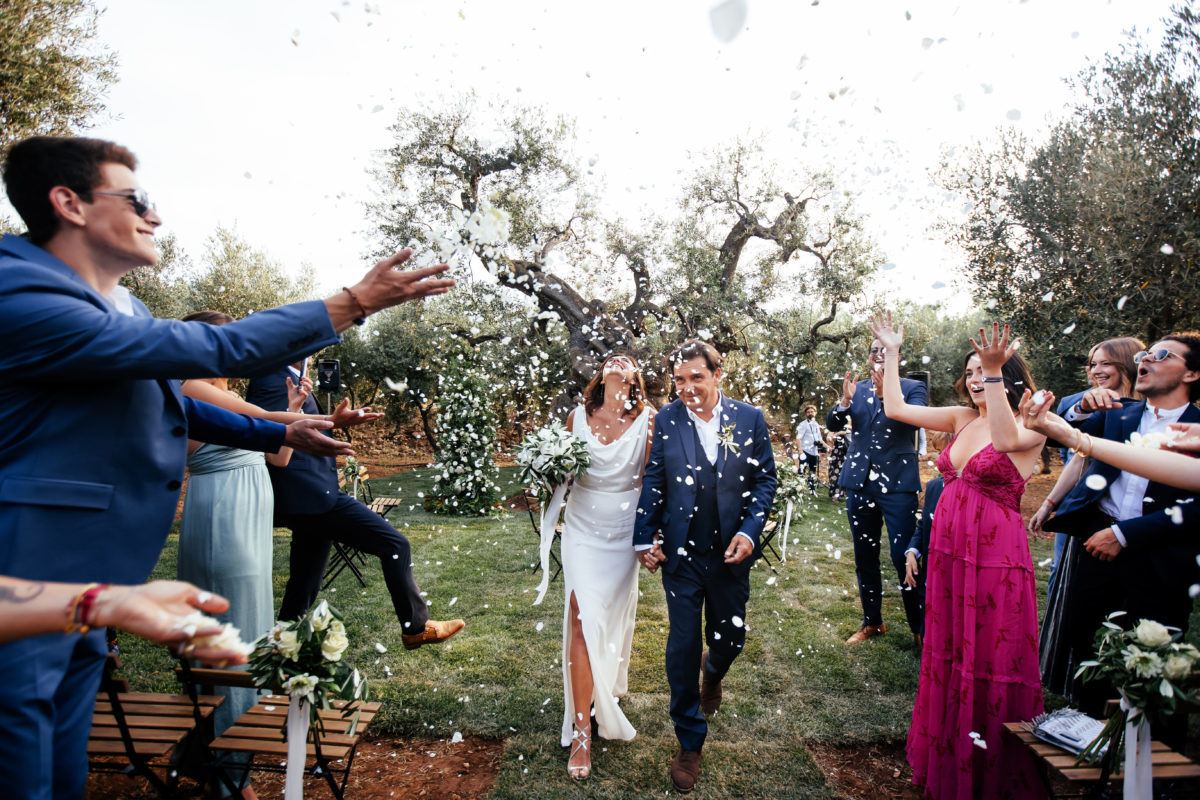 NON-RELIGIOUS CEREMONIES
---
Whether you wish to celebrate a civil or symbolic wedding, you can do it in Italy! The protocol for a civil ceremony is to contact the embassy or consulate of one's home country to get an authorization required by Italian city halls for foreigner's weddings. The embassy (or consulate) delivers the Nulla Osta to future brides and grooms to confirm their eligibility to be legally united in Italy. This document informs the Italian administration that the State of their home country allows them to get married in Italy. They can then choose the city hall where the wedding ceremony will be held! For the celebration of a symbolic (or secular) ceremony, you don't need any specific documents nor authorization of the government. This ceremony has no legal nor religious value. You can choose the program and location of your reception to live a customized wedding day: the promise of a unique and authentic ceremony!
---
RELIGIOUS CEREMONIES
---
Before any religious ceremonies, you need to be previously married civilly. For Jewish weddings for example, you can get married in the synagogue of the small village of Trani in the Northeast of Apulia. If you are dreaming of getting married outdoors, our team will set a houppa in a splendid centenarian olive trees field or on a heavenly beach. For Christian weddings (Catholic, Orthodox and Protestant) in Italy, the preparation of the ceremony is done with the priest or vicar of the parish of your hometown. You need to provide a civil wedding certificate and a wedding file. The latter is forwarded by your parish to the Italian place of worship that will celebrate your union. With the required documents, your ceremony can take place anywhere, whether it is a temple, a church, a basilica...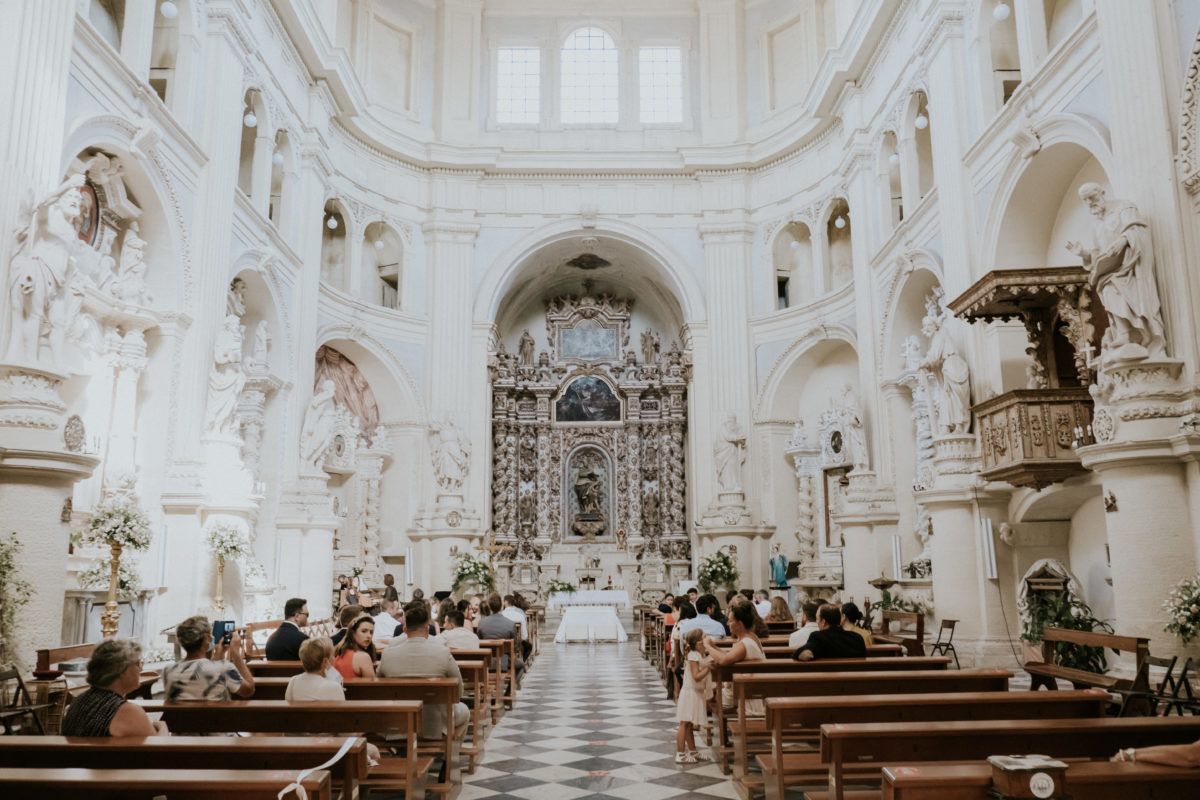 ---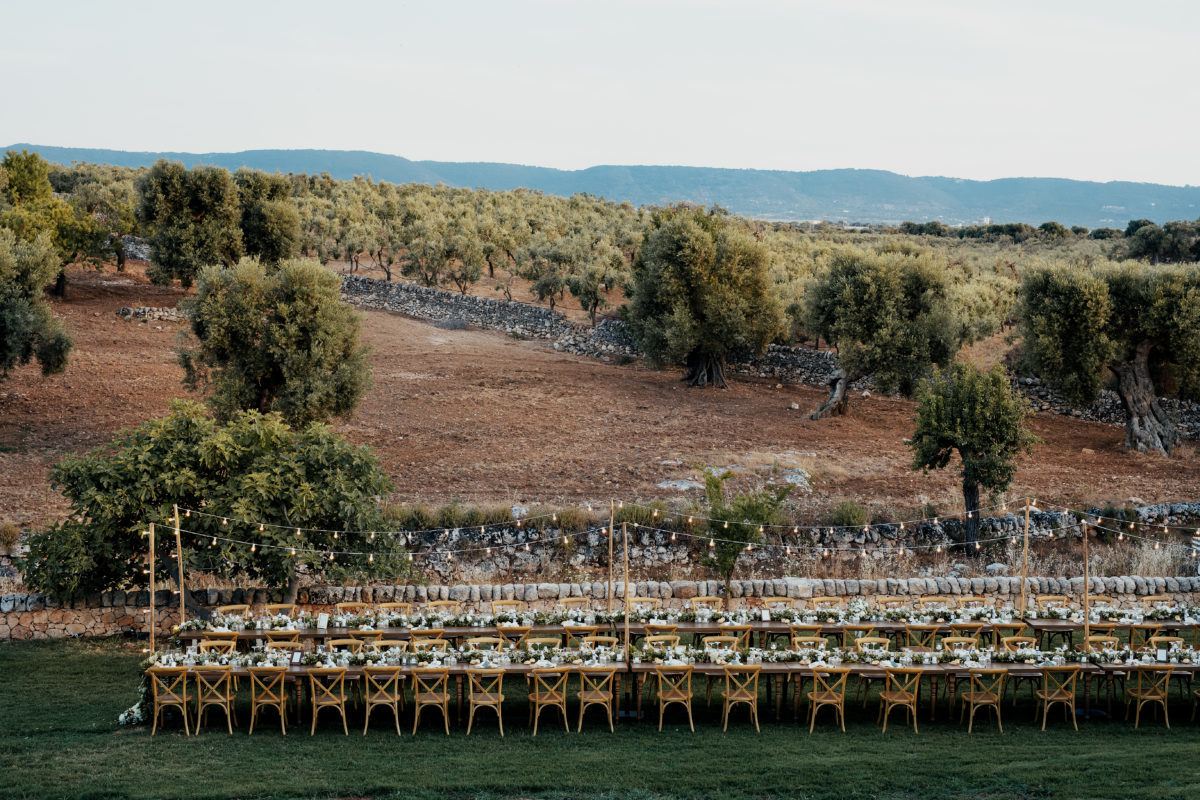 GETTING MARRIED IN A DREAM DESTINATION
---
Thanks to the many air companies and roads that serve Italy, it will be very simple for you to come from Europe or other continents. Low-cost companies such as Ryanair or Vueling offer flights all year long. You can even find prices lower than 100€ round-trip. Count 1 to 3 hours to come from the old continent and land in Italy for this great adventure! The administrative steps to marry in Italy are simple. The only documents to provide are the Nulla Osta and the wedding file - particularly if you are celebrating a religious union. Your wedding planner will advise you if you have any doubts or questions. Noces Italiennes eases the administrative process to facilitate the organization of the best day of your life!
---
OFFER AN UNFORGETTABLE EXPERIENCE TO YOUR

---

GUESTS!
---
The truth is that without some effort to make them original, weddings are all the same! Surprise your guests with exotism. The masserias of Apulia, their historic buildings and their centenarian olive trees fields will be the perfect setting for a bucolic theme. You can also opt for an elegant palazzo or castello, and even for the original trulli! Getting married in Italy: wouldn't it be a great opportunity for your guests to spend a few days at the rhythm of Dolce Vita? Apulia offers numerous places to visit: Polignano a Mare, Monopoli, Lecce, Gallipoli, Alberobello, Otranto, etc. For those looking for farniente (leisure), the heavenly beaches of the coast allow you to relax delightfully. Two birds with one stone ! Rome, Venice, Milan, Tuscany, or Apulia: Italy can be the place you will choose to extend your romantic stay with a 100% Italian honeymoon!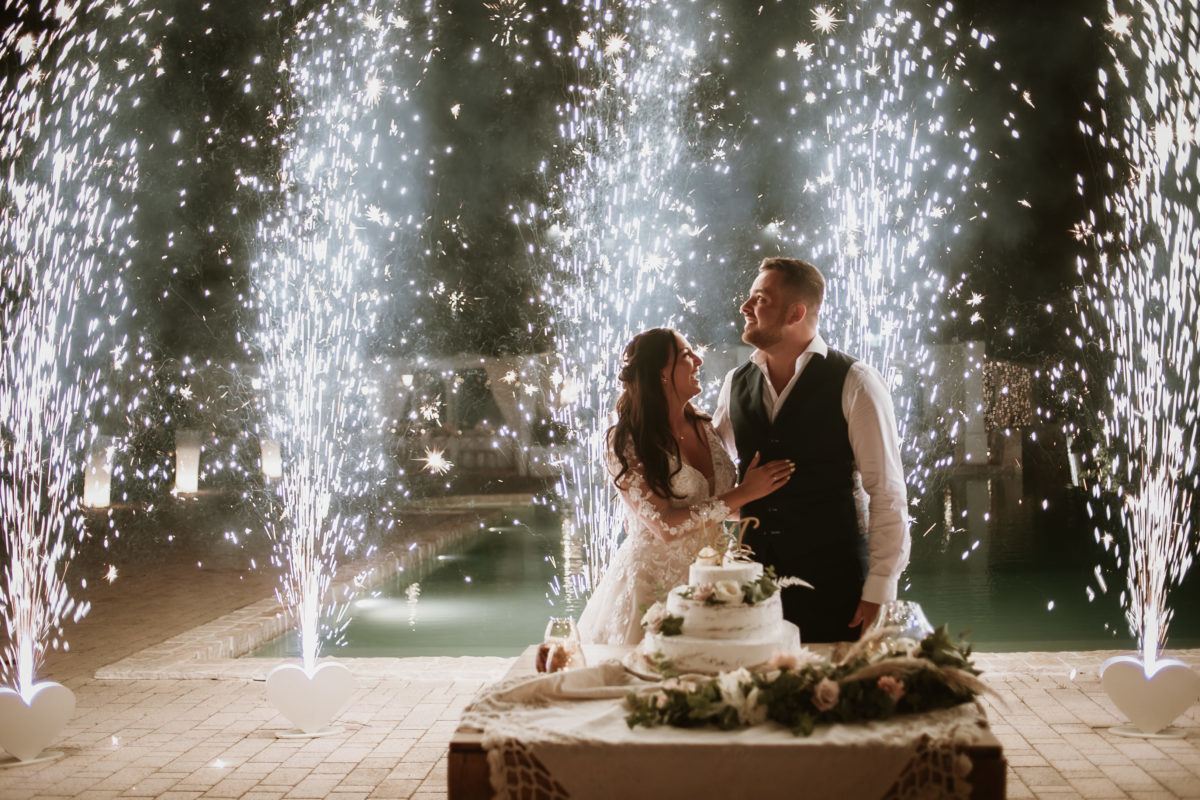 ---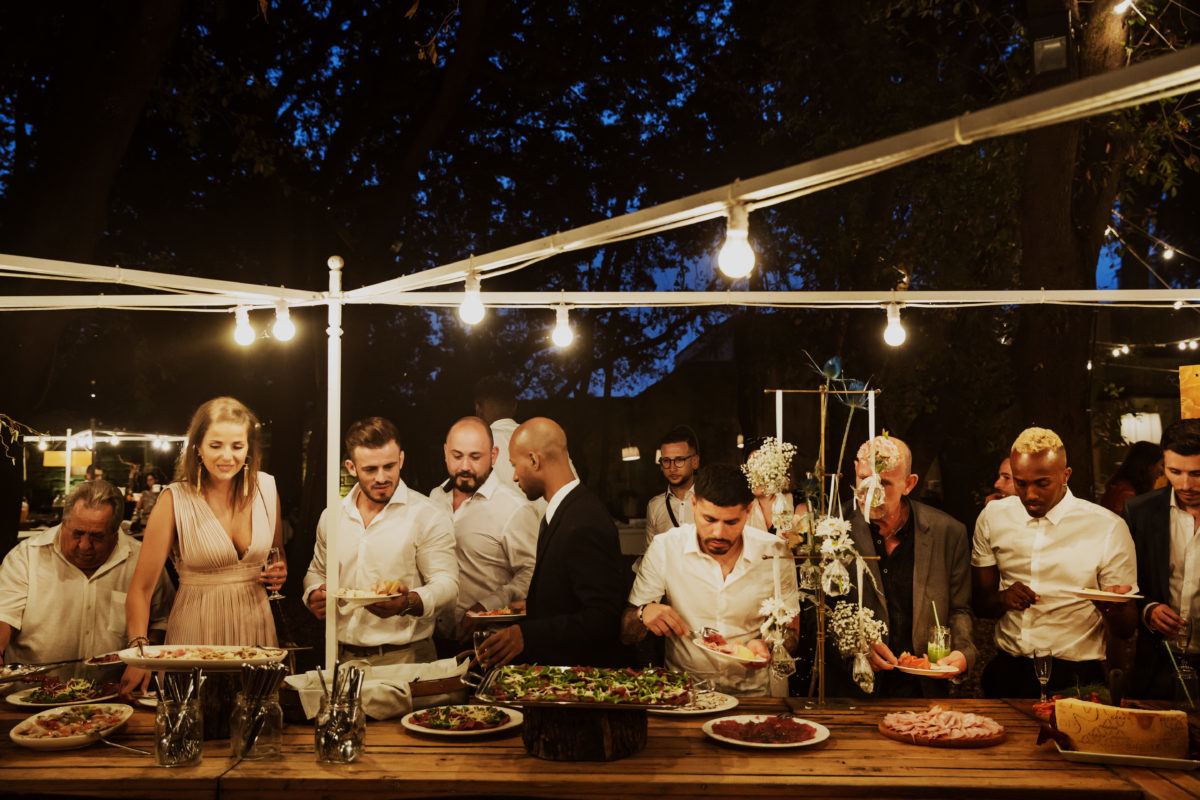 EAT A TYPICAL WEDDING DINNER!
---
Choose Italian gastronomy! Instead of having a classical menu, offer your guests (and yourself) the delight of the Italian gastronomy of Apulia. From antipasti to secondo, preceded by a risotto or a good dish of pasta, discover the excellence of the local gastronomy. Caterers of the region – carefully selected by our team – await you in the most beautiful venues to offer you an unforgettable culinary moment. For more surprises, we can even put at your disposal a cheesemaker who will make mozzarella in front of you, an angle for charcuterie to make you taste delightful meats, or a frying stand for a live cooking made in Italy. Your eyes and taste bud will undoubtedly be thrilled during your wedding dinner. An excellent way to start your life together !
---
CHOOSING EXCLUSIVE SERVICES WHILE STAYING IN YOUR

---

BUDGET
---
Getting married in Italy makes you benefit from high quality services at very competitive prices compared to other Western European countries. The cost of life is much lower in Apulia. You can savor the dolce vita without going broke! Why not make your craziest dreams come true? Apulia allows you to celebrate a romantic and memorable wedding whatever your budget. If you are interested, Noces Italiennes' team can send you a free customized quotation. If you love Italy and are dreaming of marrying there, "just do it"! Count on our wedding planners in Italy to organize your wedding and bring your dream to life. Don't hesitate to contact us for further information.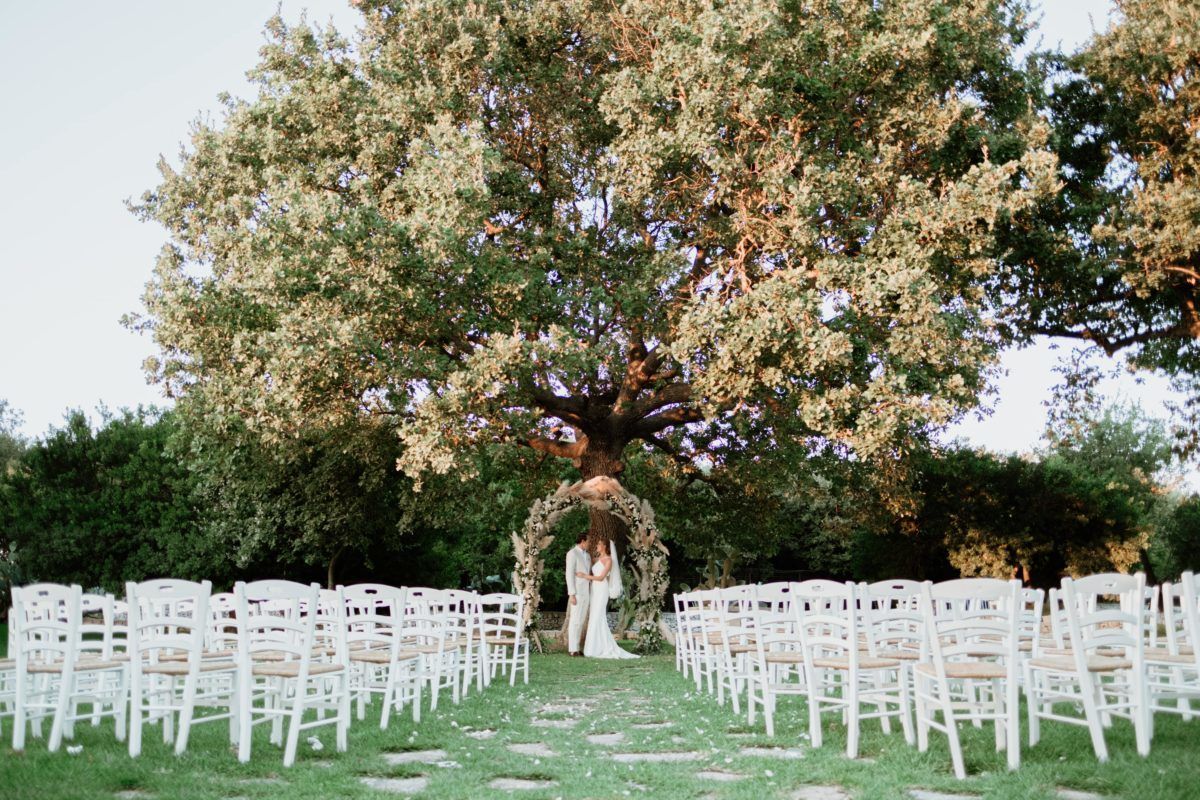 ---
DISCOVER THE BEST PLACES TO GET MARRIED IN ITALY
---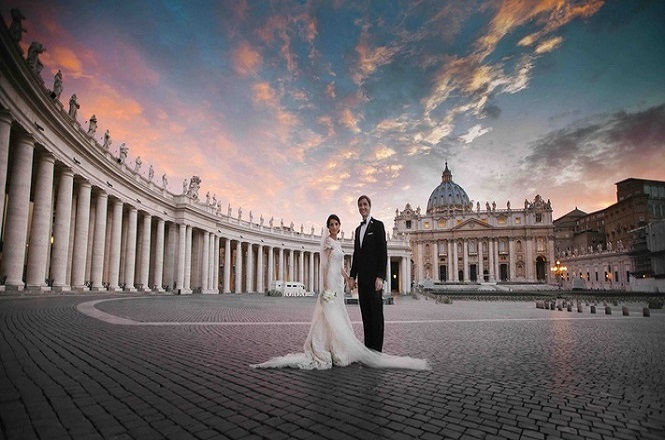 Get married in Rome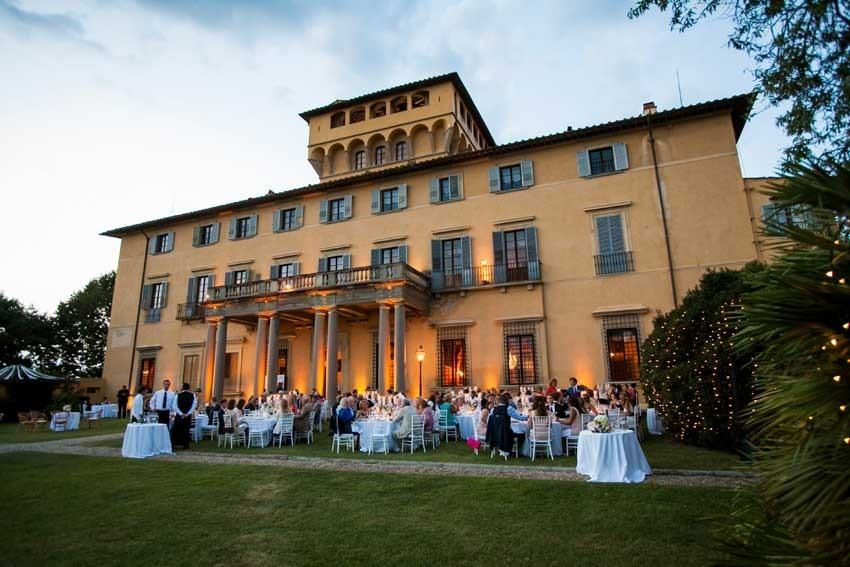 Getting married in a villa in Tuscany
---
DISCOVER ALL OF OUR WEDDING CEREMONIES
---
---
DISCOVER OUR WEDDING PLANNER SERVICES IN ITALY
---