A WEDDING CEREMONY REFLECTING YOUR AUTHENTIC SELF
---
Full of emotions and symbols, a wedding ceremony is the key moment that honors your love through symbolic rituals, an official celebration, or religious sacraments. It is not always easy to understand the difference between the different wedding ceremonies. Choosing one of them is an essential step towards having a wedding that matches your expectations. Therefore, the choice of your wedding ceremony needs to rely on your values, beliefs, ideas, and traditions. Whatever ceremony you choose, rest assured that our team has the perfect wedding location to organize an exceptional reception for you to share an unforgettable moment of joy in Corsica or Italy. Your wedding ceremony will be original, and you and your guests will never forget it!
---
---
A SECULAR CEREMONY FOR A WEDDING

---

IN YOUR IMAGE
---
Secular ceremonies, also called symbolic or commitment ceremonies, are appealing to grooms and brides who want to organize an original wedding. A secular wedding allows you to celebrate your love without having to follow a strict protocol nor administrative constraints and religious rituals. You can choose a neutral venue, brightened by a simple and sophisticated decoration. The perfect occasion to enjoy an unforgettable party with your guests in an astonishing and authentic venue in Corsica or Italy! However, be aware that a symbolic ceremony has no legal or religious (see our page about Catholic weddings) value although it is compatible with a civil wedding for example.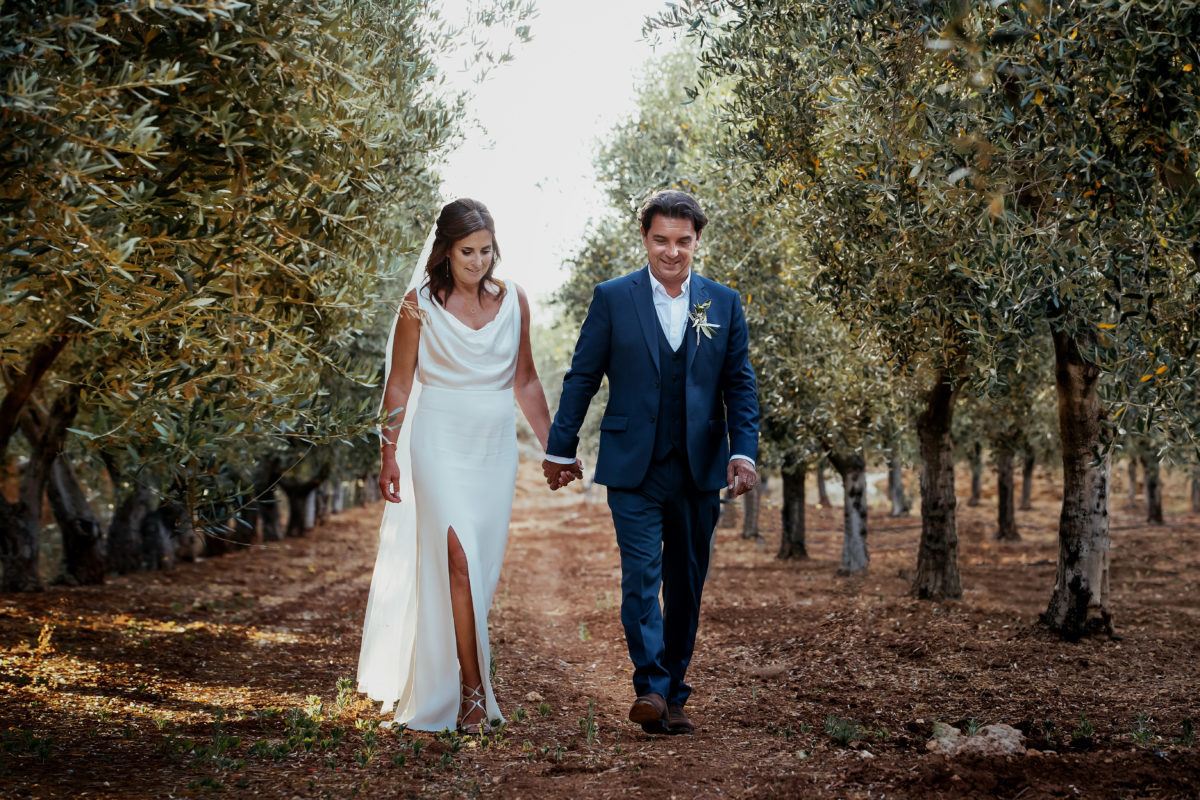 ---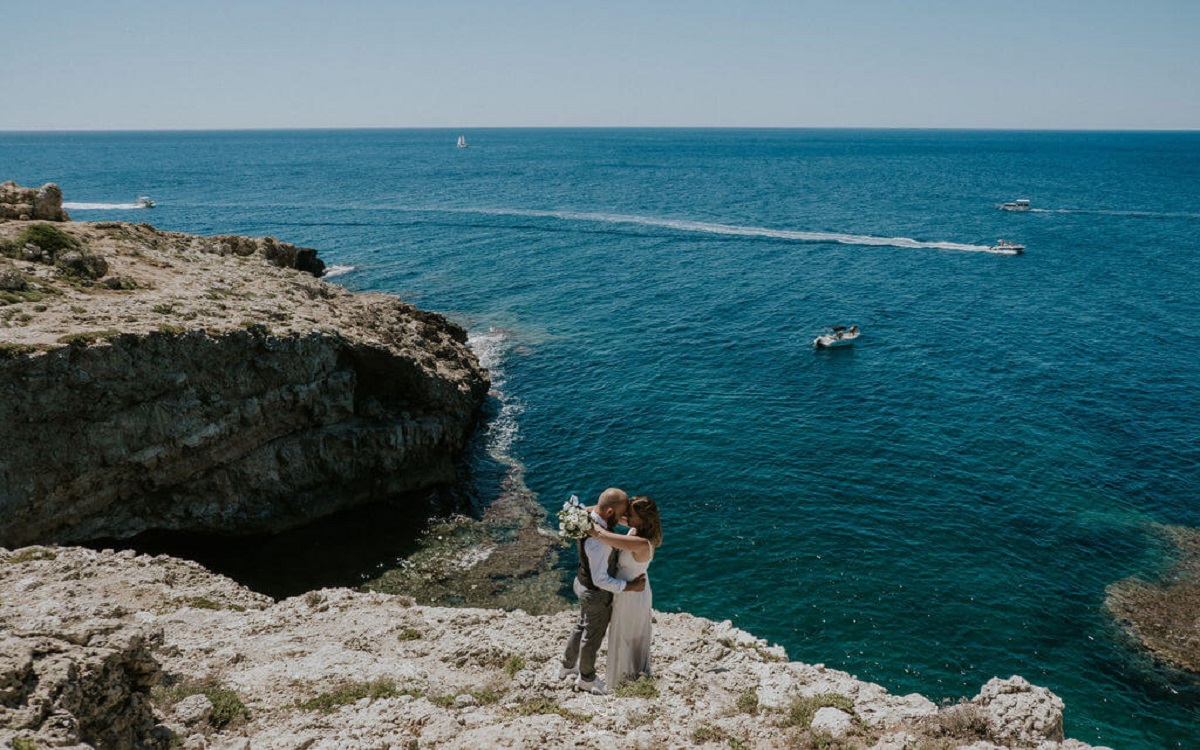 WHY TO CELEBRATE A COMMITMENT CEREMONY IN

---

ITALY OR CORSICA?
---
Secular weddings are first and foremost an excellent alternative for brides and grooms from different religious backgrounds or who are atheists as well as for gay couples who can therefore benefit from an intimate moment that gives sense to their wedding. Indeed, a symbolic wedding gives couples the opportunity to create a customized ceremony that reflects their story. If they are willing to, the guests can become actors of the secular ceremony. They participate in this emotional moment by stepping in with nice words for the groom or amusing anecdotes about the bride. In addition, it is the occasion for the newlyweds to exchange wedding vows in a friendly and personal atmosphere during a beautiful ceremony.
---
WHERE TO CELEBRATE ONE'S SECULAR WEDDING

---

ABROAD?
---
Seize the opportunity of celebrating your symbolic wedding to create an event worthy of a fairy tale. Get married on the seafront, in a charming and bucolic Corsican venue or at the very heart of the olive trees of a masseria in Apulia. Seek inspiration for your wedding design in our mood boards for an exceptional result and the promise of marvelous souvenir pictures. Flowers, lights, candles...let your imagination flow and your ideas guide you! You can also choose a venue that will host your secular ceremony as well as your wedding reception. If you choose a masseria in Italy or a villa in Corsica, your party will undoubtedly be outstanding! A commitment ceremony is ideal to celebrate a love that will last forever.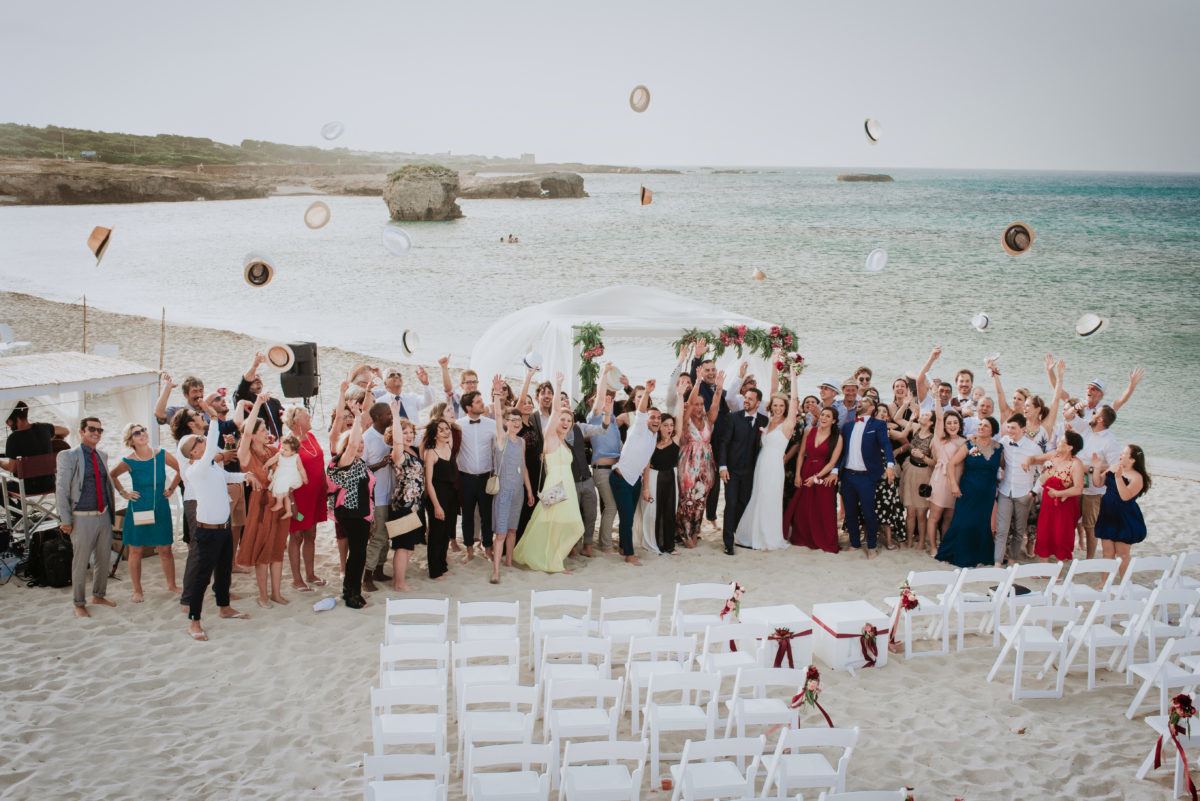 ---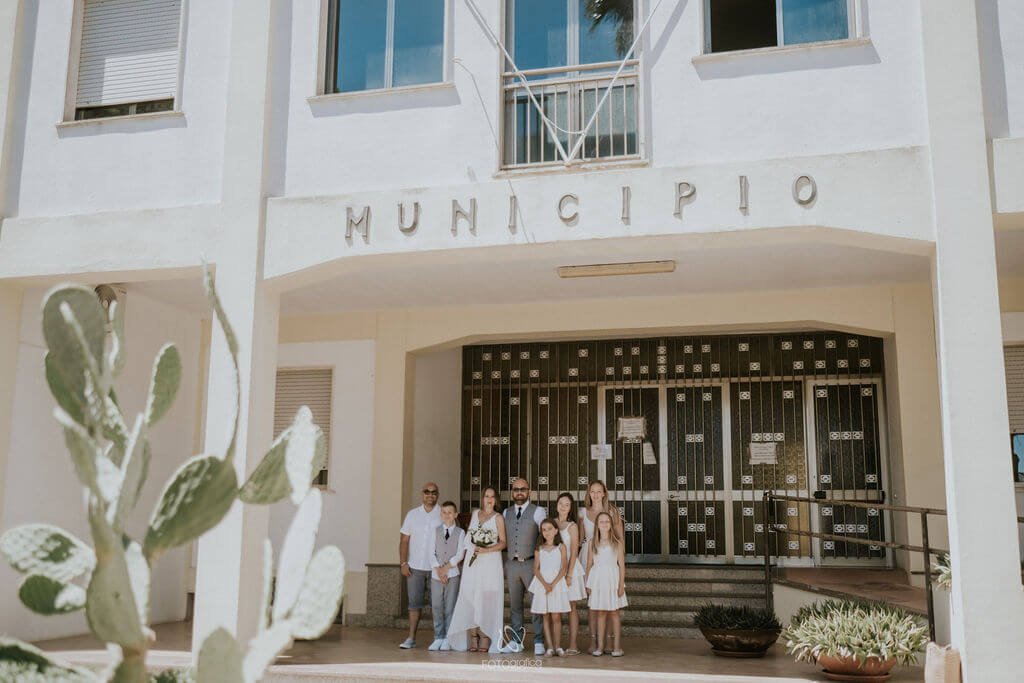 CIVIL CEREMONY: GET MARRIED IN THE NAME

---

OF THE LAW
---
Are you thinking of celebrating your wedding abroad? The civil wedding is the only ceremony that allows couples to be legally united. Thus, the civil ceremony is a celebration granted with a legal value. It usually takes place in the city hall of the future bride and groom's town of residence. However, if you are dreaming of something more exotic, it is possible for you to get married in civil law in Italy, without being a resident of the country nor having Italian citizenship! The conditions and formalities are rather simple. The couple to be wed has to obtain the certificate certifying its eligibility to marriage: the Nulla Osta. It is delivered by the consulate or embassy of your home country and is mandatory to legalize the celebration of your wedding in Italy.
---
A CUSTOMIZED SUPPORT BY NOCES ITALIENNES
---
Our wedding planners in Italy support you throughout the organization of your ceremony at the city hall, but also in the completion of administrative formalities. We make sure that the Italian protocol is followed, and we put at your disposal the services of an interpreter and/or of best men if needed. The bright side of celebrating your civil wedding in Italy is to be able to select the city hall of your choice. The Italian city halls are true architectural treasures. In a gorgeous historic and artistic building, your special day will be unforgettable. Getting married there will place the beginning of your union under the sign of the dolce vita. Furthermore, you can customize your civil ceremony and give a symbolic dimension to it with entrance and exit music, floral decoration, and warm speeches prepared by you or your close ones. Celebrate a wedding abroad in a marvelous place for a day you will remember your entire life.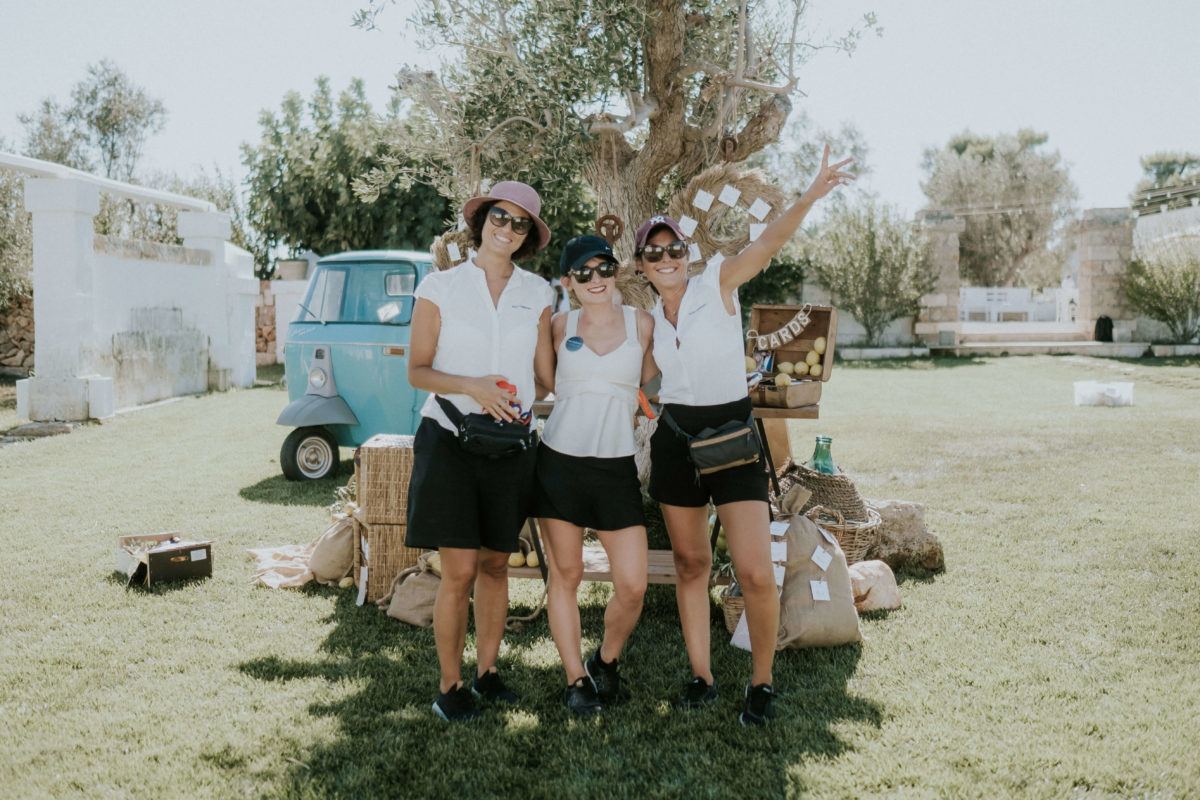 ---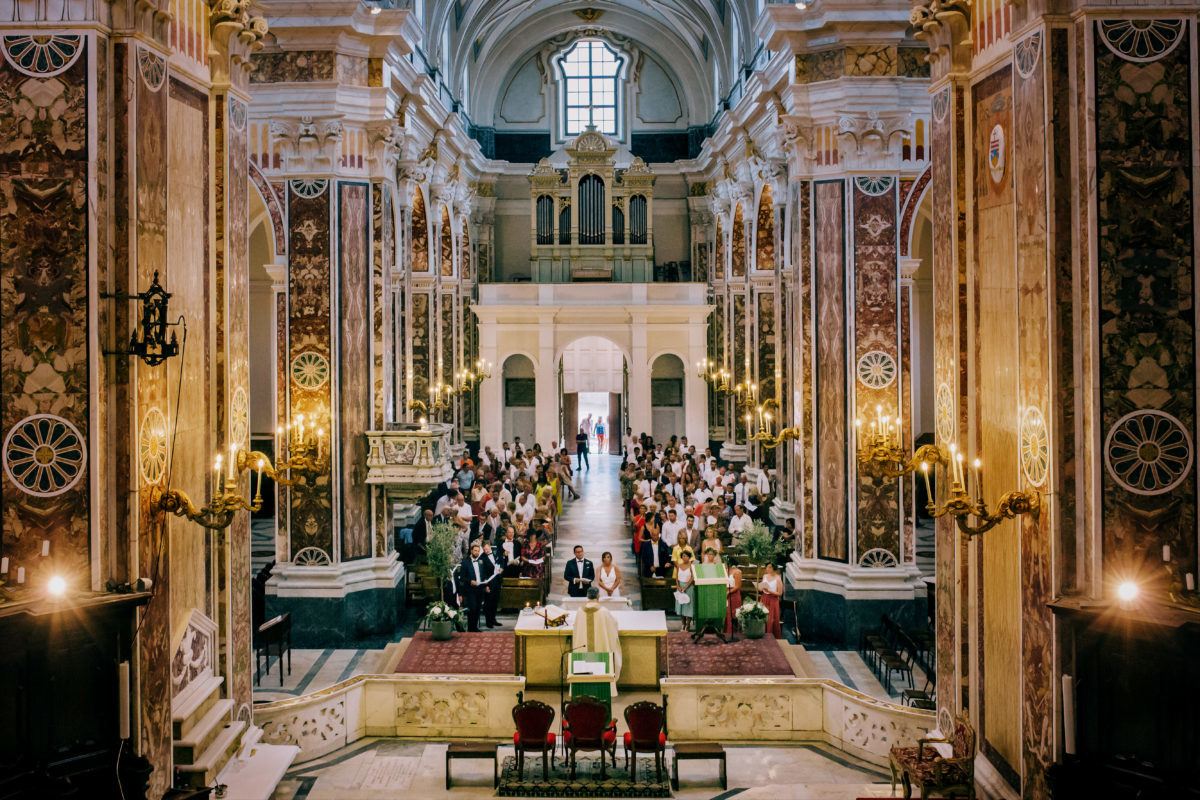 RELIGIOUS CEREMONY: A SPIRITUAL AND

---

SACRED UNION
---
Being united before God in Italy with your family, your friends, and the rest of your guests is within your grasp!
Whichever your religion is, the wedding sacrament brings a divine benediction to your union and your couple. Just like a civil marriage, the husband and wife can choose the place in which they wish to celebrate their love in Italy. Be careful not to plan to get married on a holy day (religious events, Sundays, …). For Christian weddings, the Italian churches have an astonishing beauty and a very special atmosphere. The ceremony will be memorable for you and your guests. With the help of our wedding planners, getting married in an Italian church will never have been so simple!
---
ORGANIZE A CUSTOMIZED RELIGIOUS CEREMONY IN

---

ITALY OR CORSICA
---
For a Catholic wedding, you can opt for a simple and elegant decoration inside the church if its rules allow it. Jewish weddings are possible in Italy with your selected rabbi or a rabbi from Naples' who will celebrate your union in accordance with religious rites and traditions. Our team stands by your side during the planning of your Jewish wedding in both Italy and Corsica depending on your expectations. Couples of Orthodox and Protestant confession can get married within their traditions and proceed to the required rituals in a large selection of places made by our wedding planners. Whatever your religious background, you can thus celebrate a sacred ceremony that will be the cornerstone of your life as a couple united before God. Read our advice about a religious wedding ceremony in Italy for fully satisfied husbands and wives !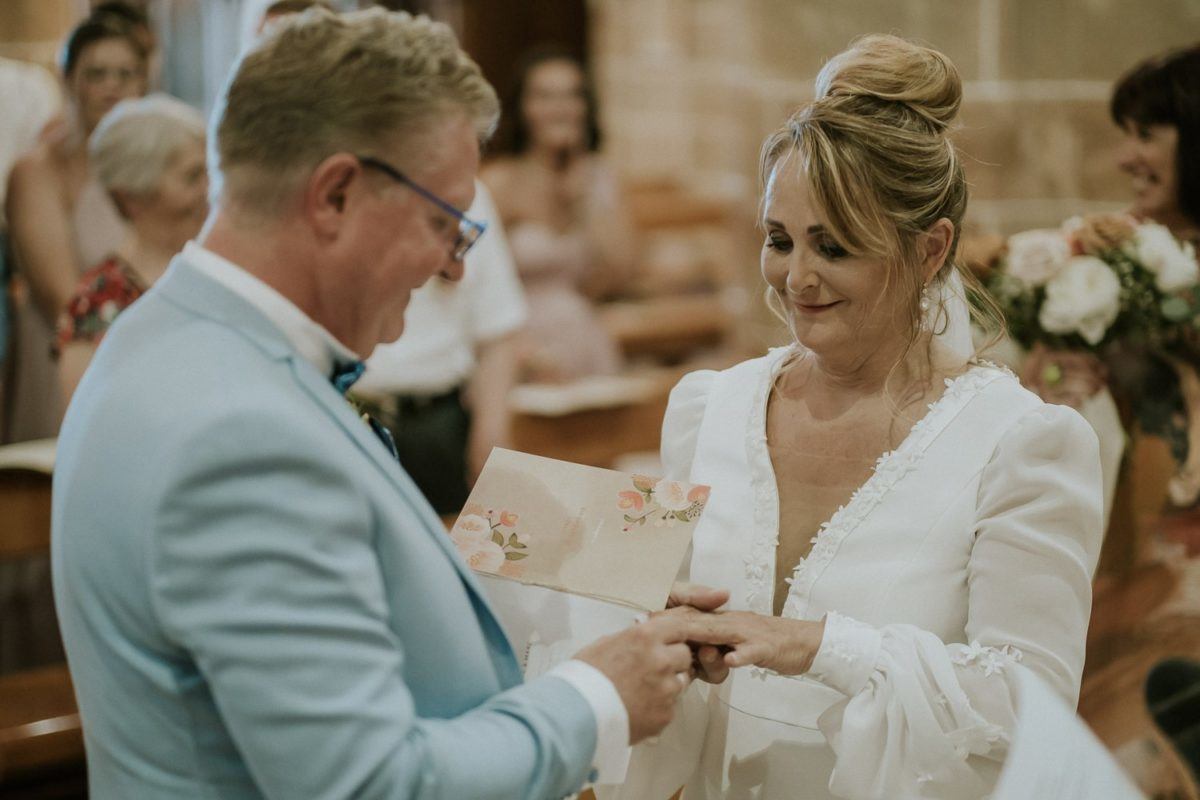 ---
Check out our blog dedicated to wedding procedures and formalities
---