GETTING MARRIED IN AN ITALIAN MONASTERY
Italy is full of historical buildings of great beauty. Some of them, built by the Catholic Church, are now part of the national heritage. It is possible to celebrate a wedding in these places steeped in history. The Italian monastery becomes the ideal setting for a beautiful wedding.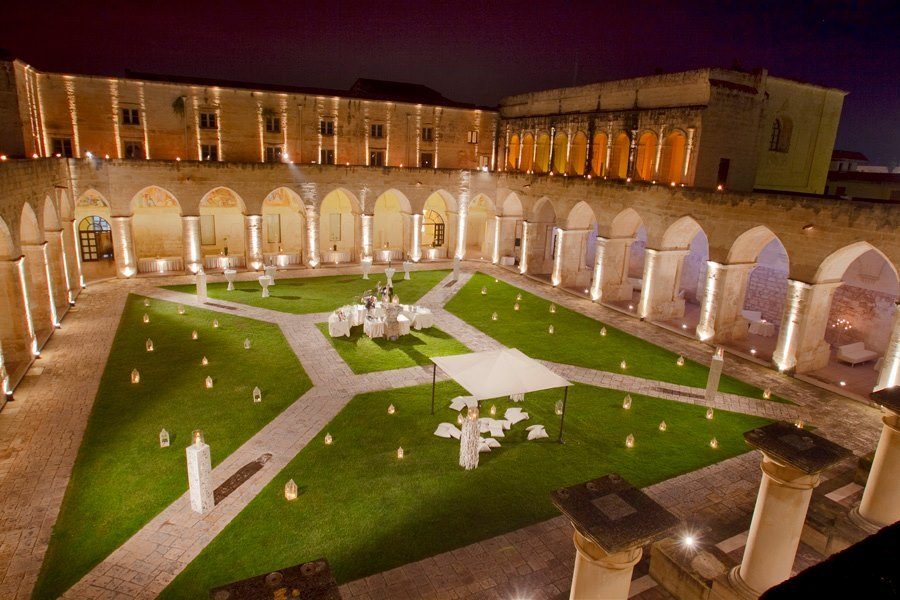 AN ITALIAN MONASTERY FOR YOUR

---

ITALIAN WEDDING
---
An Italian monastery, or a cloister, may not be the place you would choose for your wedding in Italy. When we think of a monastery, we imagine most often a dark and austere place, not best suited to the celebration of a wedding. In the images that follow, you will see that this is absolutely not the case. We have selected the most joyful Italian monasteries and cloisters for your wedding in Italy. An Italian monastery could be the perfect place to organise a grand wedding, small or large.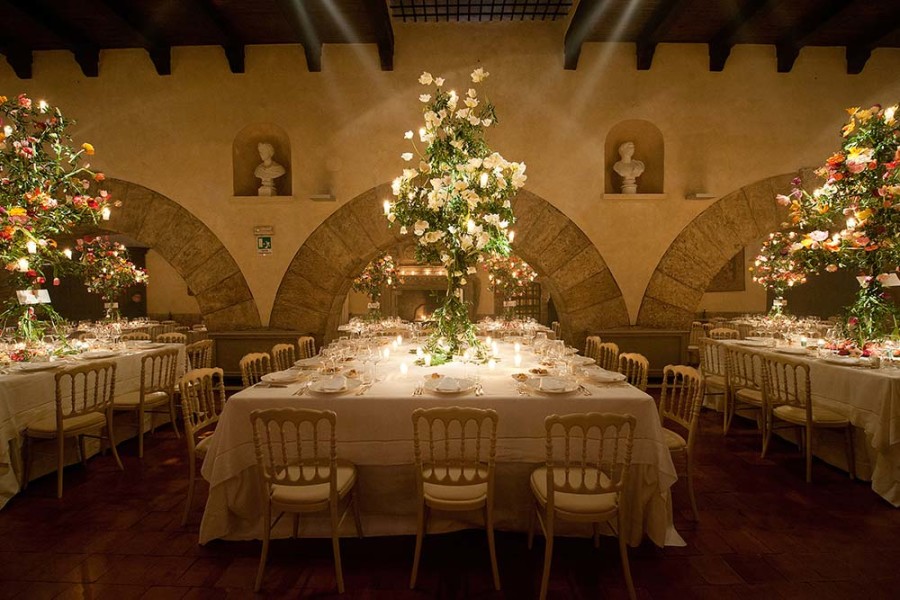 ---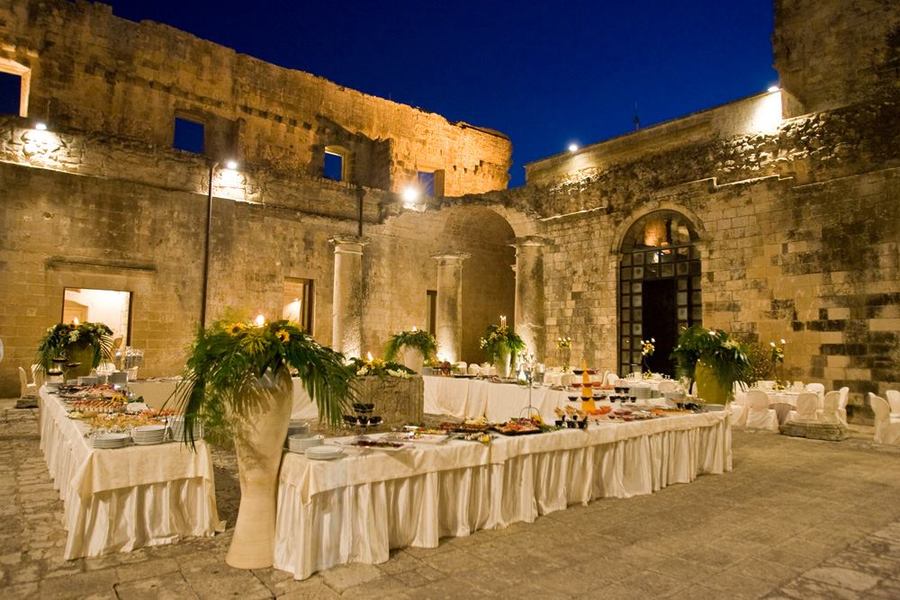 HOW UNIQUE IS A WEDDING IN AN ITALIAN

---

MONASTERY ?
---
As previously explained, our selection of monasteries and cloisters includes the most beautiful establishments in the Apulia region. In order to satisfy all couples, we have found places suitable for different types of marriage. We will be able to organise intimate weddings, large weddings, elegant weddings and more rustic weddings.
---
WHY CHOOSE AN ITALIAN MONASTERY OR

---

CLOISTER FOR YOUR WEDDING IN ITALY ?
---
An Italian monastery or cloister is a place full of history. If you want an authentic place for your wedding in Italy, you could choose an Italian monastery or a cloister. Far from being austere, the places we have chosen for our couples are majestic and welcoming. These buildings represent the accomplishment of Italian art. Monasteries and cloisters also have the advantage of often having a beautiful courtyard, or even a garden. A wedding in such a magnificent venue, whether in the indoor hall or outdoors, will be unforgettable.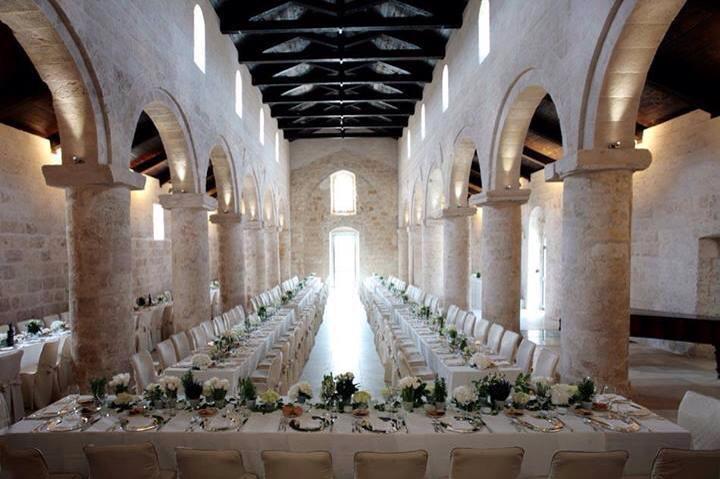 ---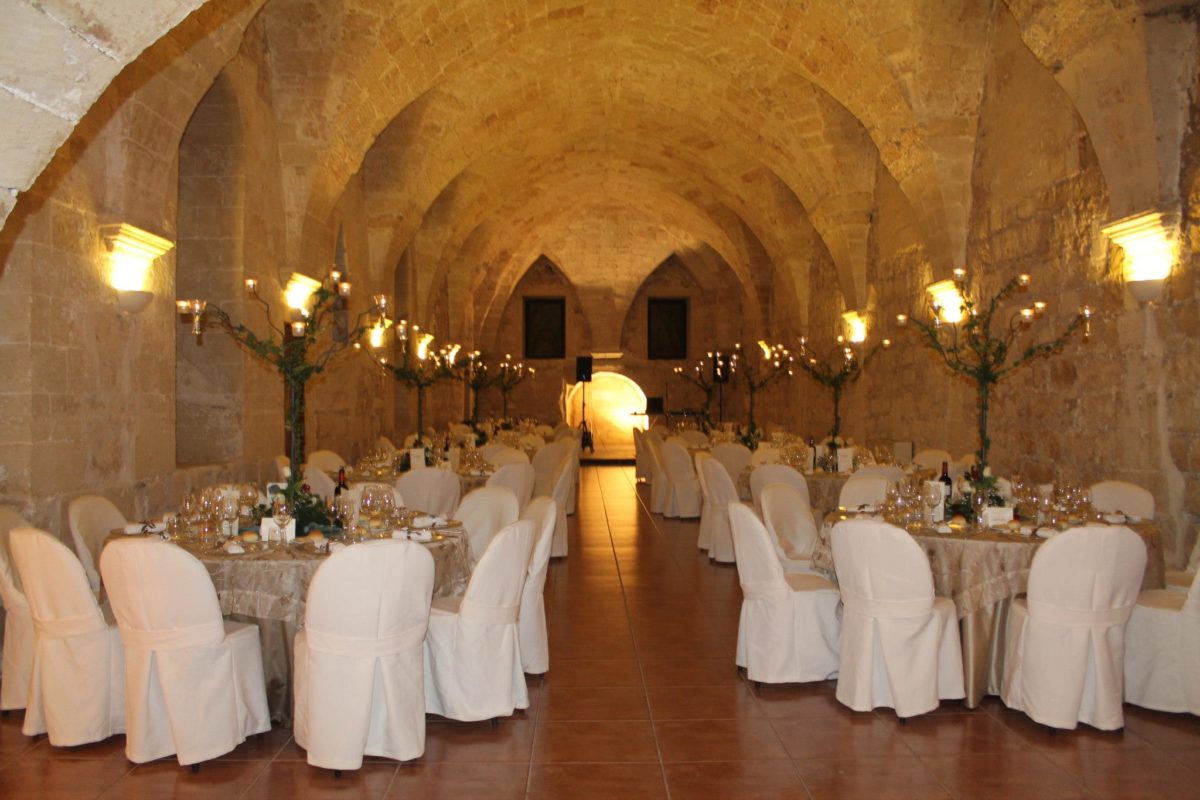 HOW TO CHOOSE THE PERFECT ITALIAN

---

MONASTERY FOR YOUR WEDDING ?
---
The most important thing is first to define the number of guests to your wedding. Without it being the final amount, an approximation is essential to define the necessary capacity of the inner room and the size of the outdoor spaces. Then, it is fundamental to choose a place that looks like you. The atmosphere of an Italian monastery is very strong. This aspect is positive if this place represents your character but becomes a problem if it is not the case. So, do not be carried away by the intrinsic beauty of the place when you make your visits. Keep in mind the style you want to give to your wedding.