GETTING MARRIED IN AN ITALIAN MONASTERY
Many Italian regions host historic buildings famous across the world and gifted with a majestic beauty. Some of them, built by the Catholic Church, are today a part of the national heritage. Thus, it is possible to celebrate a wedding in these places marked by history. Therefore, an Italian monastery or cloister becomes the ideal setting for a sumptuous wedding in Tuscany.
---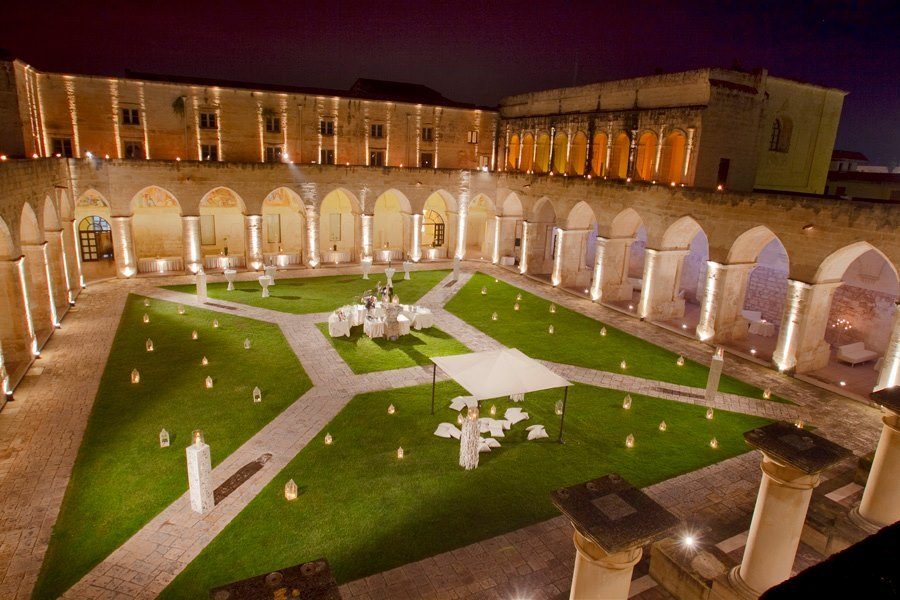 ---
WHAT IS AN ITALIAN MONASTERY ?
---
Originally, monasteries in Italy were a set of religious buildings where a Catholic community lived apart from the world, under the authority of specific rules and led by an abbot elected for life. Most monasteries were built from the middle age to the 14th century and served as places of worship, of prayer and of labor for monks who lived there and sought information. They are mostly located in the region of Tuscany and close to Rome. The architecture of Italian monasteries is organized in a way that the community's life and the prayers take place in the cloister located at the center of the buildings. It is the most beautiful place of the monastery as it hosts a big garden with fountains. All around the cloister, four buildings are arranged and make the beauty of the place. Some Italian monasteries have a church; thus, you can use it to organize your religious ceremony!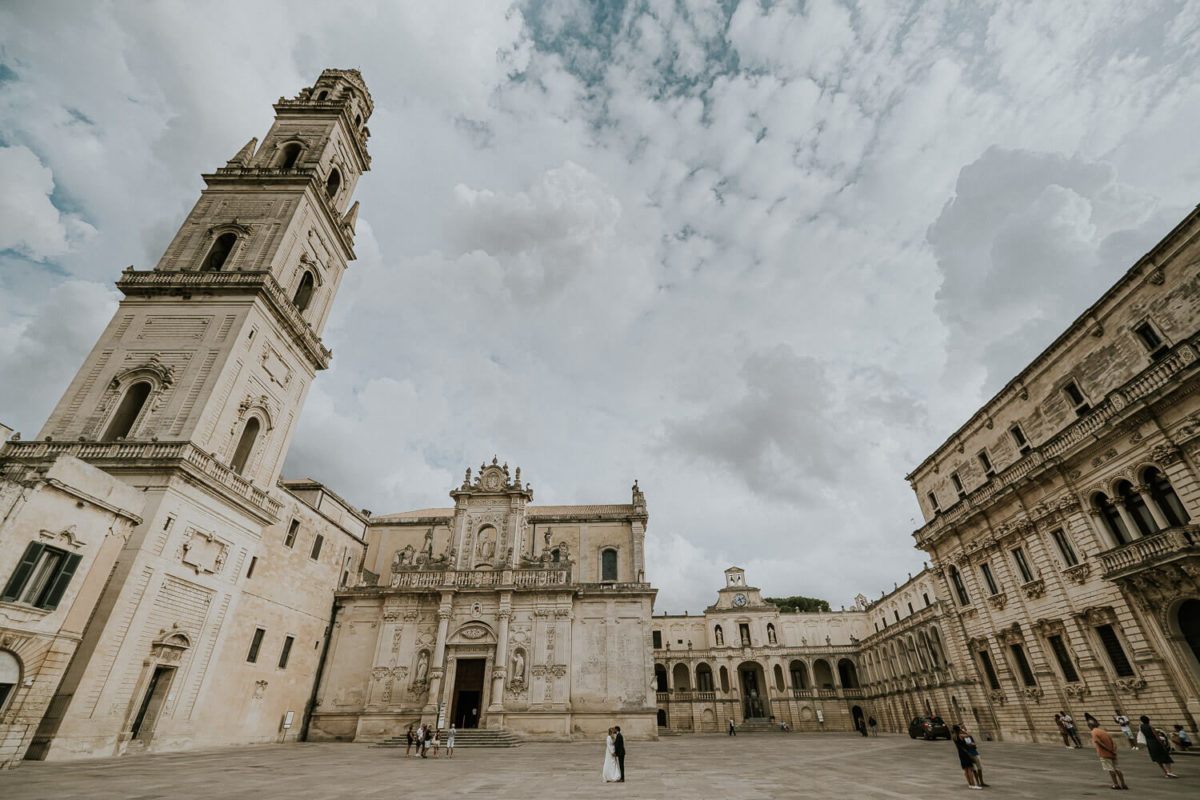 ---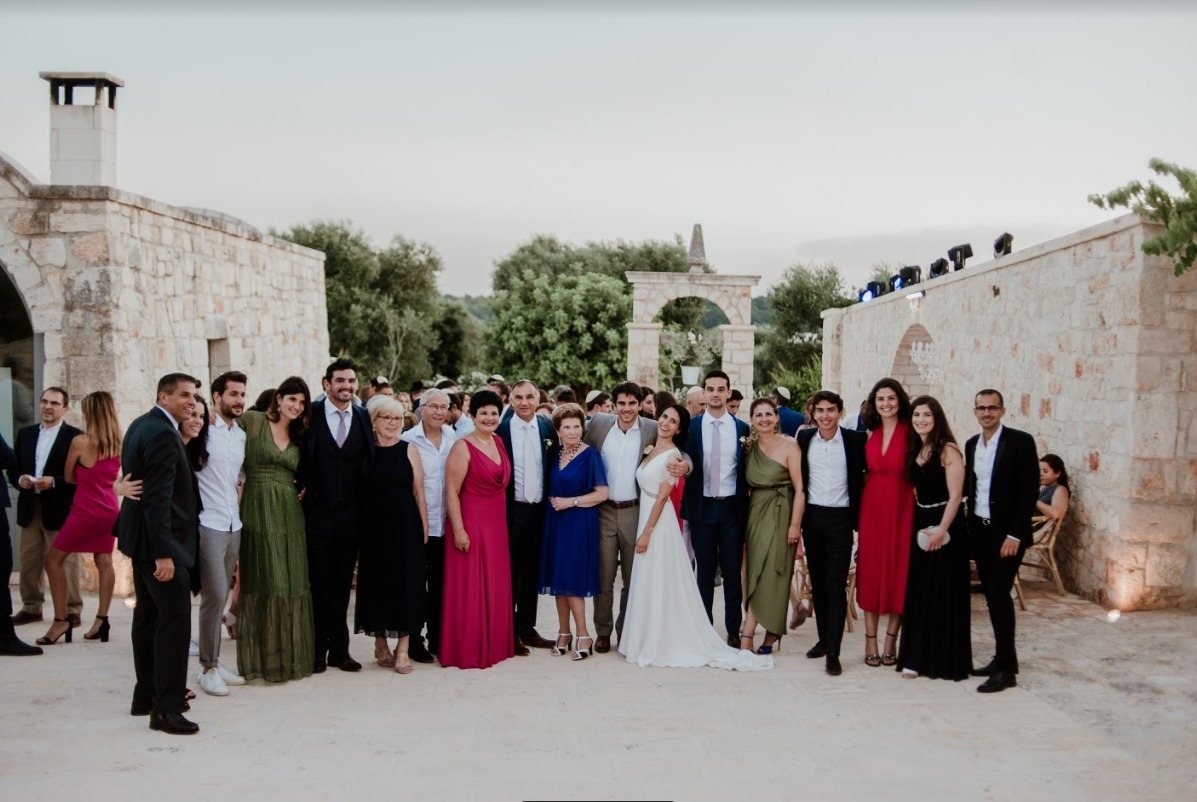 AN ITALIAN MONASTERY FOR A MEMORABLE WEDDING
---
Most Italian monasteries remain in good condition and have kept their original shape. Some have been transformed into splendid reception halls. An Italian monastery – or a cloister – may not be your first choice for your wedding in Italy. Indeed, when you think of a monastery, you may imagine a dark and unwelcoming place, not suitable for a wedding reception. In the following pictures, you will see that it is absolutely otherwise for the monasteries and cloisters we have selected. An Italian monastery could be the perfect venue to organize a sumptuous wedding. Famous for their history and tradition in the production of natural ingredients - healthy and typical such as olive oil - these monasteries are located in an enchanting environment and are magic places for an unforgettable wedding. In a holy location, where silence and meditation have rhythmed daily life for centuries, your wedding will inspire relaxation and peace.
---
WHAT ARE THE FEATURES OF AN ITALIAN

---

MONASTERY?
---
As explained previously, our selection of monasteries, cloisters, and abbeys (big monasteries) include the most beautiful venues in the region of Apulia. To satisfy all of the couples, we have found places adaptable to different types of ceremonies. Thus, we can organize intimate or large weddings; elegant or more bucolic weddings. From your first visit in our Italian monasteries, you will be charmed. These lovely places ensure you have an exceptional ceremony at the heart of a unique atmosphere. If you marry in the winter, you can enjoy a wedding in reception halls gifted with an authentic charm.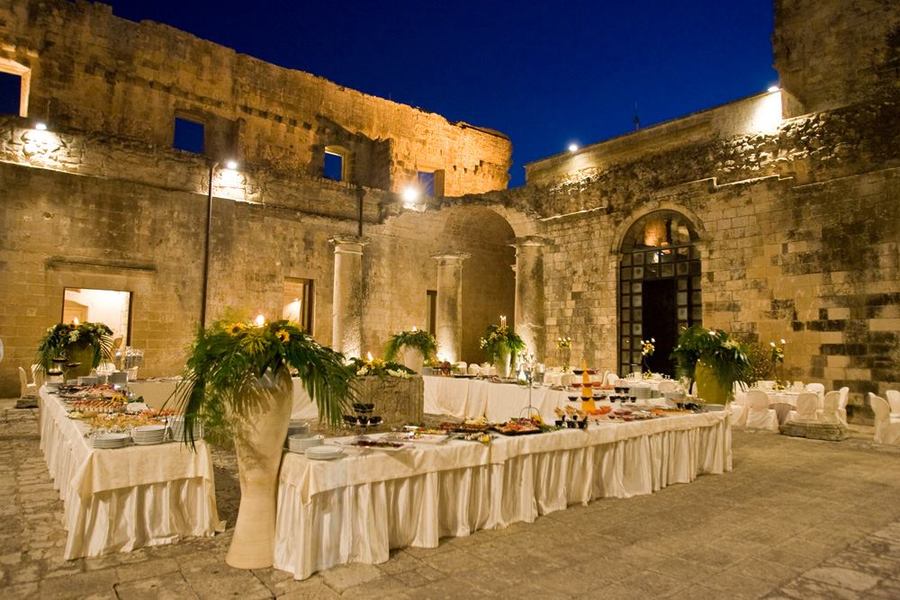 ---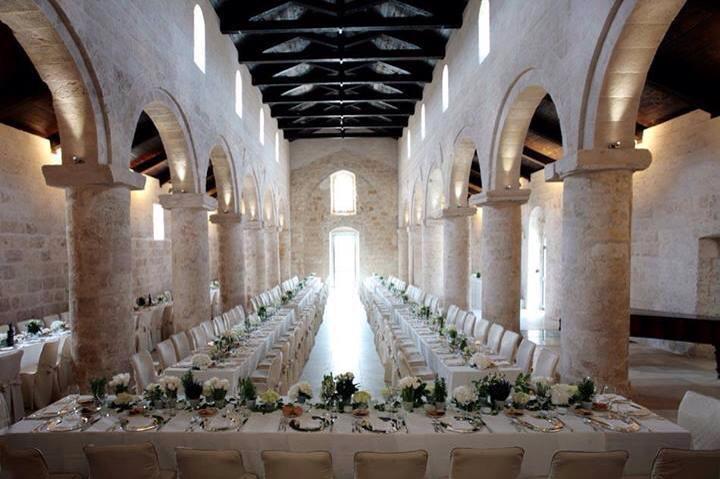 WHY CHOOSING A CLOISTER OR MONASTERY FOR

---

YOUR WEDDING?
---
A cloister or a monastery is charged with history. If you wish to get married abroad in an authentic venue, you can choose this type of building. Far from being lugubrious, the places we have selected for our couples are majestic, charming, and welcoming. These buildings are representatives of the finest Italian art. Moreover, monasteries and cloisters have the advantage of being gifted with a marvelous courtyard, and sometimes even with a garden. Your wedding in Italy will always be successful whether it takes place indoors or outdoors!
---
HOW TO CHOOSE THE MONASTERY OF YOUR WEDDING

---

RECEPTION?
---
The first step is to determine the number of guests and the budget of your wedding. Even if it is an approximate measure, the number of guests is a good indication to define the needed space in the reception hall and the dimensions required for the outdoor areas. Then, it is fundamental to choose a place that you love. The atmosphere of a monastery is very strong. Don't let yourself get carried away by the overall beauty of the place when you visit it for the first time. Keep in mind the style you want to give to your wedding. By opting for a monastery that matches best with you and your wedding project within our eclectic list, you will find the venue of your dreams!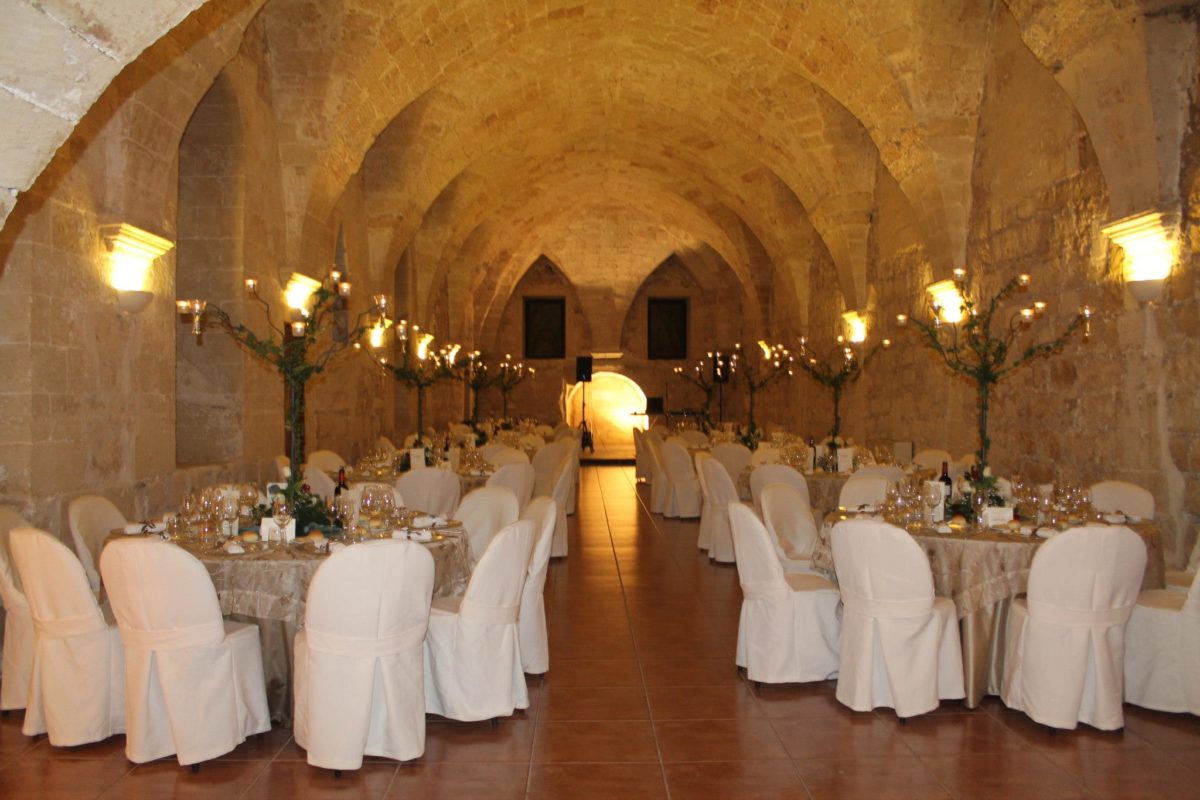 ---
CHOOSE YOUR DESTINATION WEDDING
---
---
DISCOVER OTHER WEDDING VENUES
---