TRULLI HOUSES IN PUGLIA: ITALY'S HIDDEN SECRET
The architecture of the Trulli houses is one of the most unusual and typical features of the region of Puglia. A particular feature of the Itria Valley, from Locorotondo to Alberobello and Martina Franca, the Trulli houses in Puglia are definitely worth visiting. They also make an unconventional, unforgettable and charming venue for a wedding in Italy.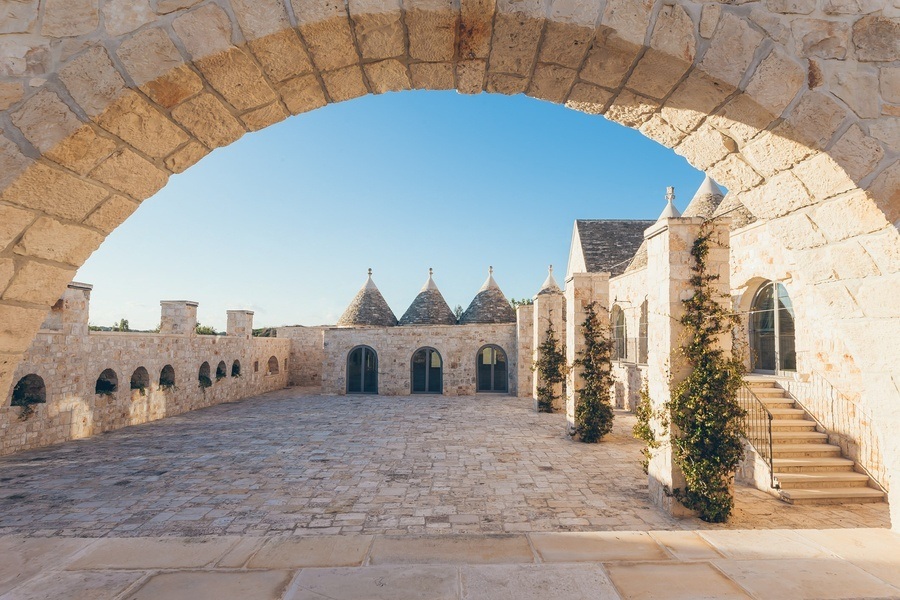 THE TRULLI HOUSES, TYPICAL APULIAN

---

ARCHITECTURE
---
The Trulli houses in Puglia are white stone houses with pointed roofs, immersing visitors in a wonderful and unexpected world. Also, some might wonder if J.R.R. Tolkien did not have a holiday in Puglia before writing the famous Lord of the Rings. Their lime-covered walls and their grey roofs covered with pagan symbols are now the joy of tourists. They now come from all over the world to observe and photograph them. Originally, these constructions had a well-defined role far removed from modern aesthetic and tourist considerations. The Trulli houses are indeed part of the ancestral history of Italian agriculture in Puglia, where they were used by farmers and shepherds. They stocked their equipment, their food, or even spent the night when their work required it. These shelters thus allowed the poorest to organize their work.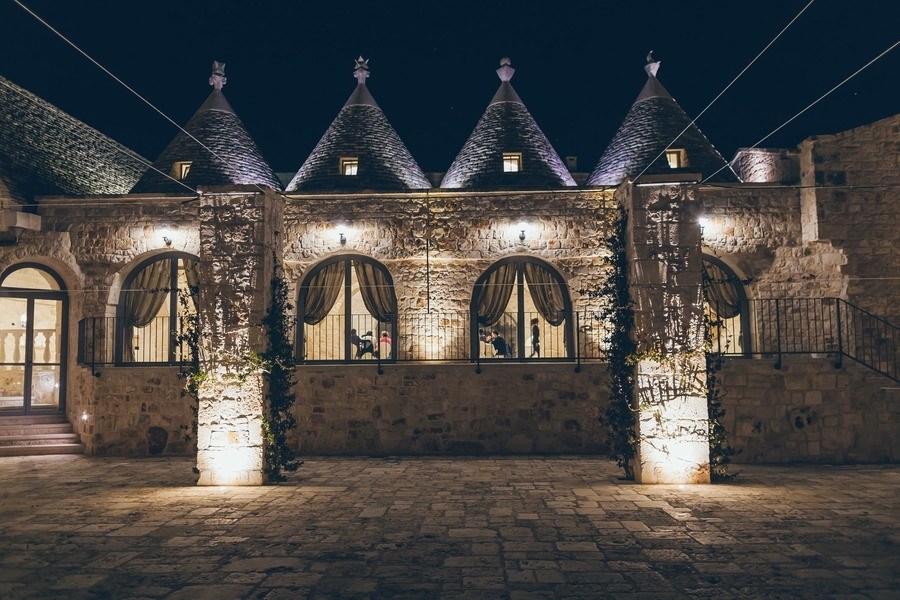 ---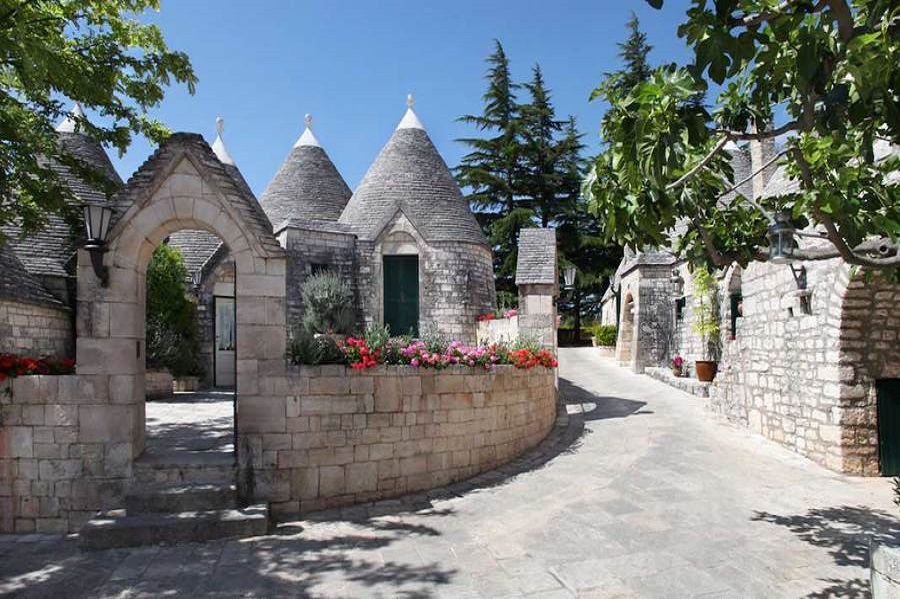 ALBEROBELLO, A TOWN LIKE NO OTHER
---
A unique site in the world includes many Trulli houses: Alberobello. Before it became a major touristic centre, this small village was home to many peasants of the region. Today, Alberobello is the only town where the Trulli are still lived in. You can find small typical stalls, photographers' studios and some inhabited apartments. A fairy-tale village which will make you time-travel!
---
TRULLI AND MASSERIA, TOGETHER FOR AN

---

UNFORGETTABLE WEDDING
---
The minute you discover the Trulli houses in Puglia, you will fall in love with it... Many couples begin to imagine their wedding in Italy in this magical setting. But is it really possible to organise a wedding among Trulli houses? The main difficulty of a wedding in the Trulli houses is their modest size, not built to accommodate dozens of people. If the bride and groom want to do a wedding dinner in Trulli, it means that the number of guests must be counted on the fingers of one hand. Another option is to organise a wedding in a Masseria, overlooking the Trulli houses, to combine the best of both worlds!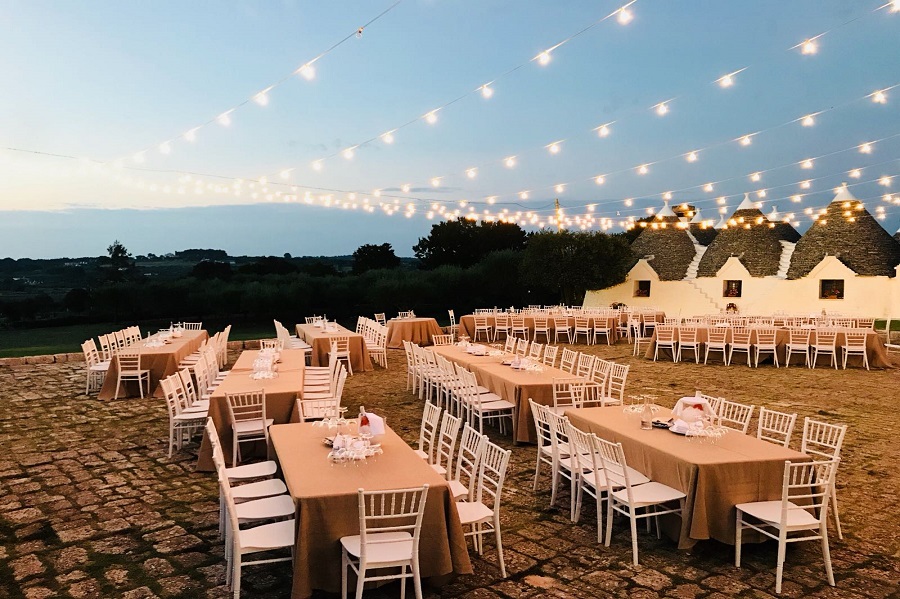 ---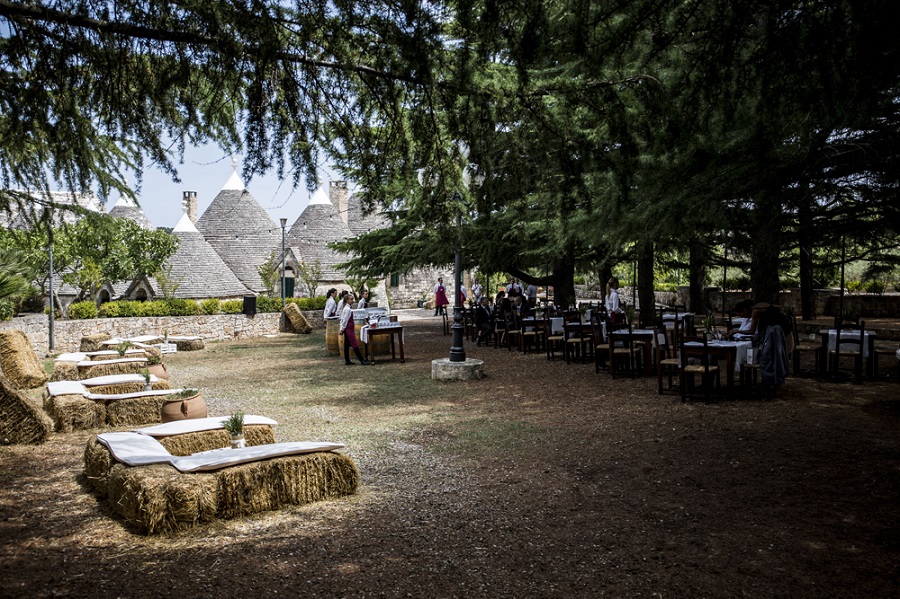 YOUR WEDDING IN TRULLI HOUSES
---
Historically, the Trulli houses could be located next to one's main residence, serving as a temporary storage shed. These unique places are the perfect setting for an original and typically Apulian wedding in Italy. If you are dreaming of a wedding in Italy and would like information on the possibility of a Trulli wedding, do not hesitate to contact Noces Italiennes. Our wedding planner team in Italy will be happy to answer all your questions.