TRULLI HOUSES IN PUGLIA: ITALY'S HIDDEN SECRET
The architecture of a trullo (trulli in plural) is one of the most mysterious and memorable features of Apulia's region. It is particularly present in the Itria Valley which extends from Locorotondo to Alberobello and crosses Martina Franca. If trulli are naturally worth the detour, they are also ideal reception venues for a wedding in Apulia. They are as remarkable as Italian castles, cloisters, or monasteries because of their singularity.
Read this page to discover more!
---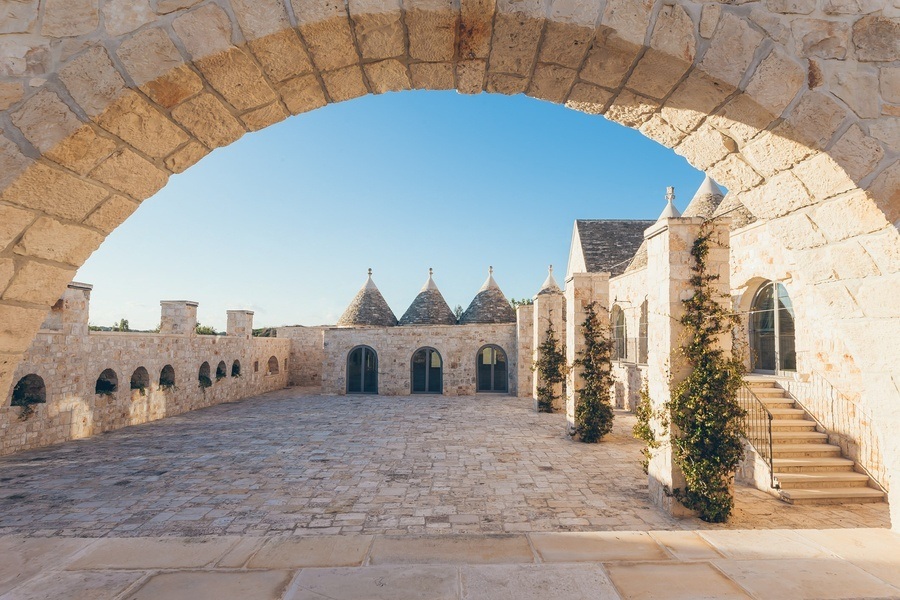 TRULLI, A TYPICAL ARCHITECTURE FROM APULIA

---

ARCHITECTURE
---
Trulli are cylindrical houses made of dry white stones and with a pointed roof. Whoever has the chance of landing an eye on them enters a world of wonder and surprise. Some could even think that JRR Tolkien spent some time in Apulia before writing the famous "Lord of the Rings" series. Their walls covered in lime and their cone-shaped grey roofs – often decorated with mythological or religious signs supposed to ward off evil spirits and protect the owners – are today a very popular attraction for tourists. People come from across the world to admire these typical buildings and take a picture of them. Trulli are recognized and well known for the originality of their architecture, making them one of the symbols of the region of Apulia. Live an extraordinary experience by spending the best day of your life in one of these structures!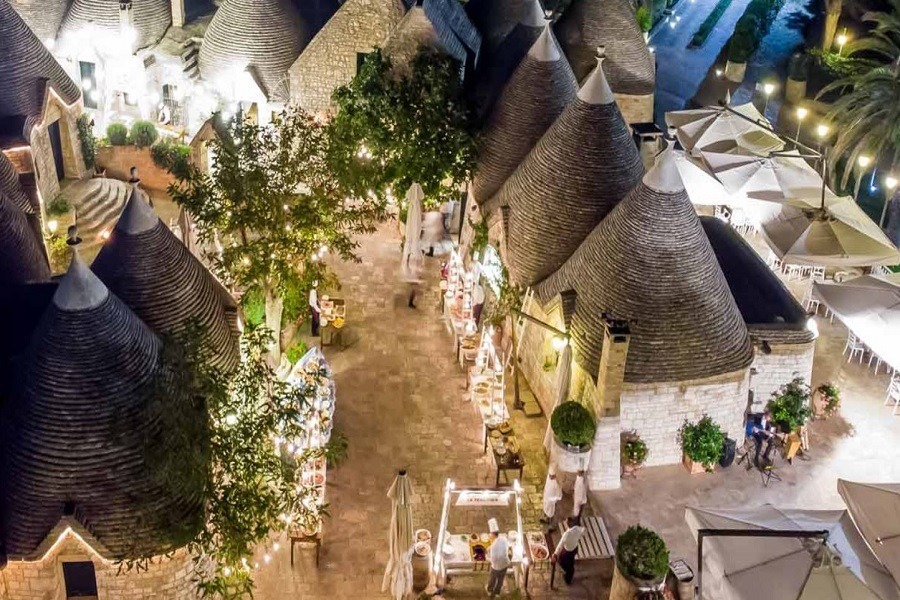 ---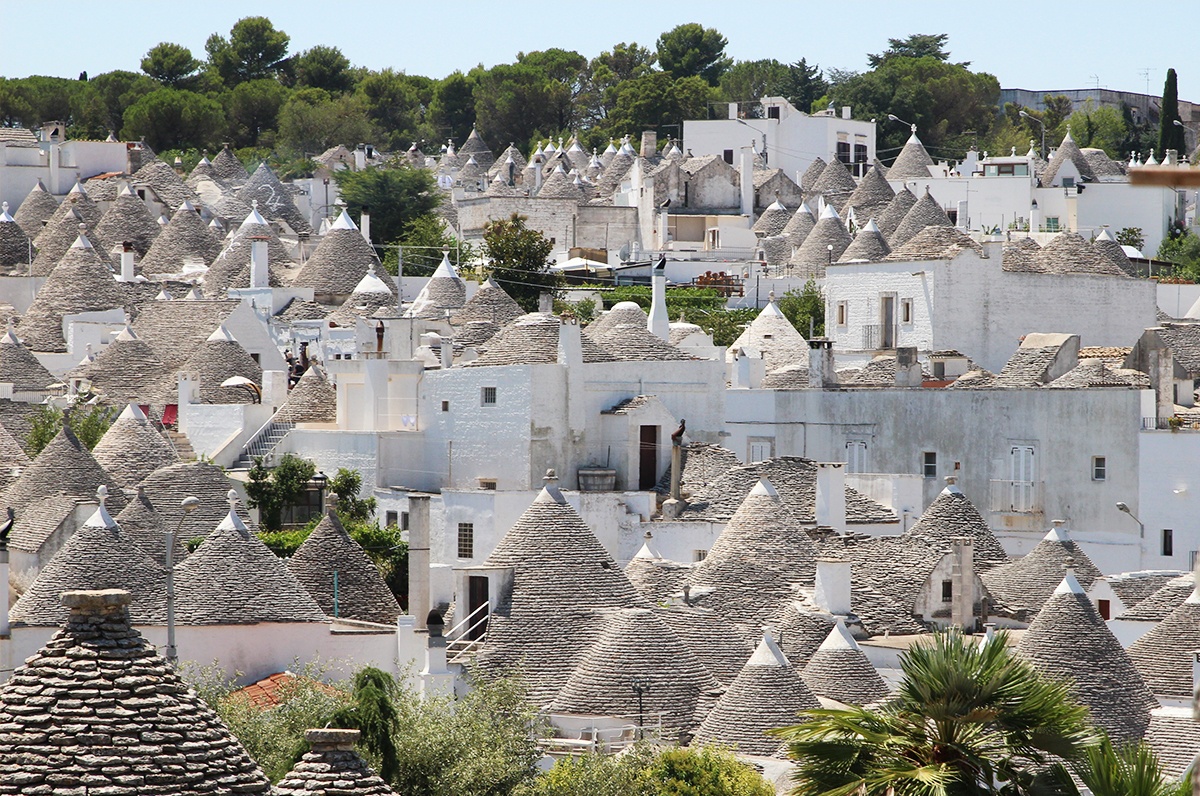 THE HISTORY OF TRULLI
---
The first trulli appeared in the beginning of the 15th century in Apulia. At first, these structures had a specific use, very far from the esthetic and touristic considerations of today. They are in fact a part of the ancestral history of Italian farming. These small white houses were used by farmers and shepherds as temporary shelters or warehouses. They were easily dismantable so they wouldn't be considered as real estate and submitted to taxes. Farmers stored their equipment and food supplies or stayed for the night when their work required it. Those shelters allowed the poorest people to organize their labor while benefiting from a place that was adaptable to their needs. When the regime changed later on, they were consolidated to take their current shape. Today transformed into housing, shops, or B&Bs, trulli have kept their original charm and offer an exotic environment for couples who choose to get married there.
---
ALBEROBELLO'S SINGULARITY
---
A unique site in the world gathers a considerable amount of trulli: Alberobello. These famous structures give its charm to the village. Having become a tourist attraction, Alberobello used to be a place where many farmers of the region lived. Today, the life of the village is organized around the trulli as they allowed it to be registered at the UNESCO world heritage. Considered as the capital of trulli, Alberobello hosts most of the structures of Apulia: more than 1,500. You can find small and typical shops, photographers studios, apartments, and incredible restaurants for an original lunch. Alberobello is a place that transports you to other times and that makes you dive into the setting of a postcard. Visiting this village is an incomparable journey!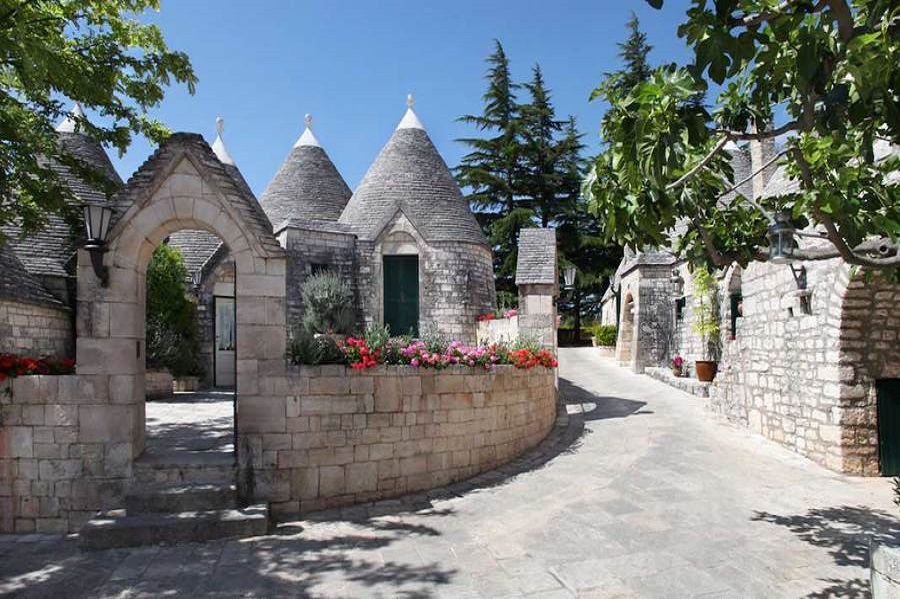 ---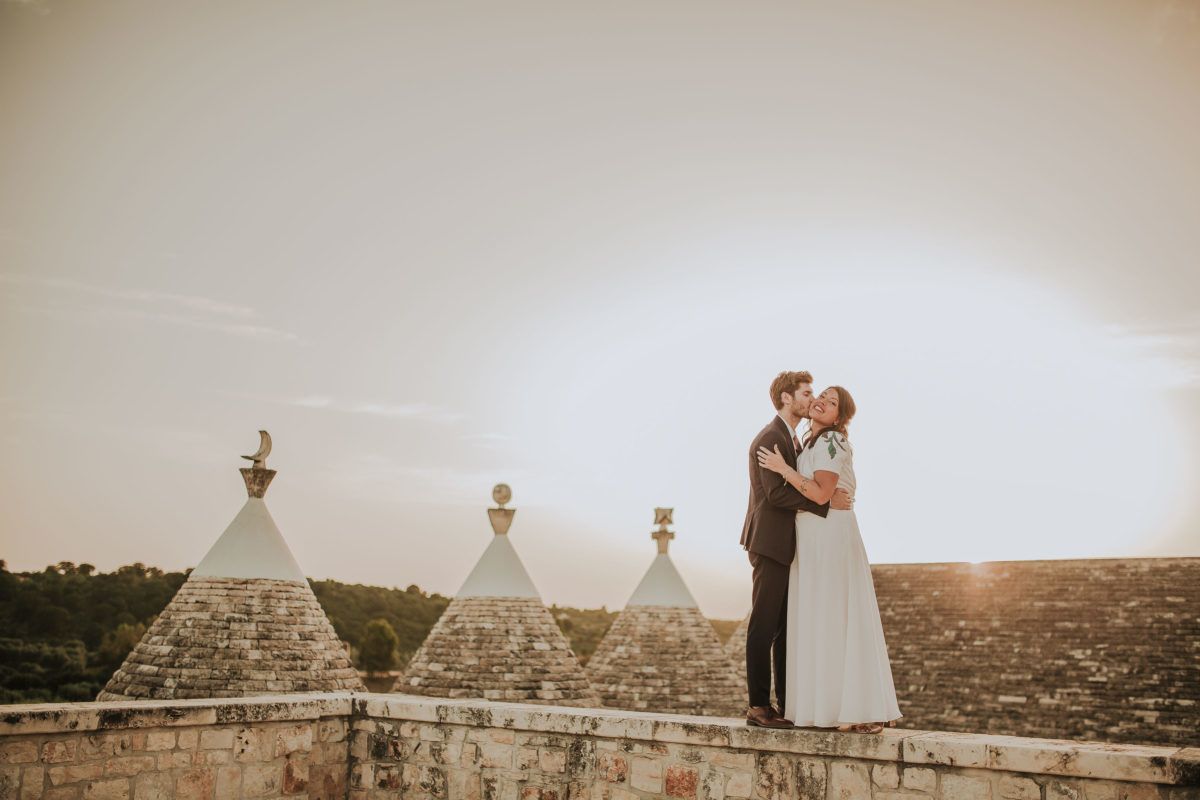 ASSOCIATING TRULLI AND MASSERIA FOR AN

---

UNFORGETTABLE WEDDING
---
It is easy to fall in love with trulli when you discover them. Many couples thus start imagining the best day of their lives in this fairytale setting. However, is it really possible to get married in a trullo? In fact, the major challenge of a wedding in trulli is their size. Their aim being to serve as storage rooms for small volumes, they were not built to welcome dozens of people. If the bride and groom wished to have their wedding meal in a trullo, it would mean that the number of guests must be countable on the fingers of one hand. The solution resides in associating a masseria with the trulli. Thus, the wedding lunch or dinner can take place in a room of the masseria, and the guests can enjoy the view on the trulli from outdoor areas. In any case, wonderful experiences are to live with your loved ones!
---
WHY TO GET MARRIED IN A TRULLO?
---
Getting married in a gorgeous historic trullo in Apulia is an original idea that guarantees a sophisticated wedding: elegant and very special. Many couples have chosen to say: "I do" in the famous trulli whatever it would take. If you are planning on doing so, you should opt for a trullo with a garden to be able to hold a reception outdoors and put forward Apulia's gastronomy. The bright side of getting married in Alberobello is that you can stay there surrounded by your family and friends and/or spend your honeymoon in the region. Moreover, your wedding pictures will be outstanding thanks to the architecture of these atypical monuments, perfect for an innovative wedding day.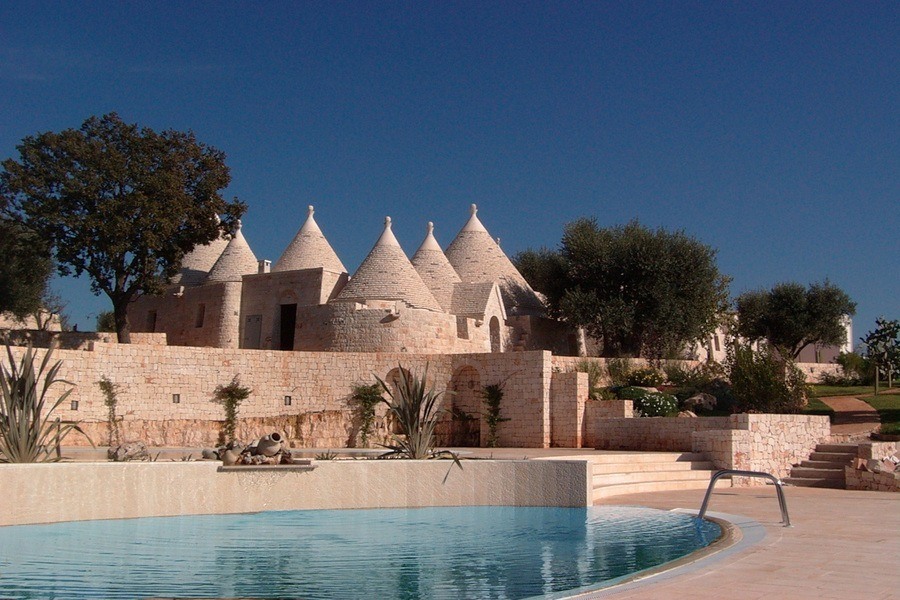 ---
YOUR WEDDING IN TRULLI
---
Historically, trulli could be found close to the main residence of farmers or landlords and served as storage space or temporary shelters. These unique buildings are the perfect setting to celebrate original weddings that will as well reflect some of Apulia's features. If you wish to experience several adventures during your wedding in Italy and want to get information about the possibility of getting married in a trullo, feel free to contact Noces Italiennes. Our team of wedding planners in Apulia will happily answer all of your questions.
---
---
DISCOVER THE MOST BEAUTIFUL PLACES TO GET MARRIED IN ITALY
---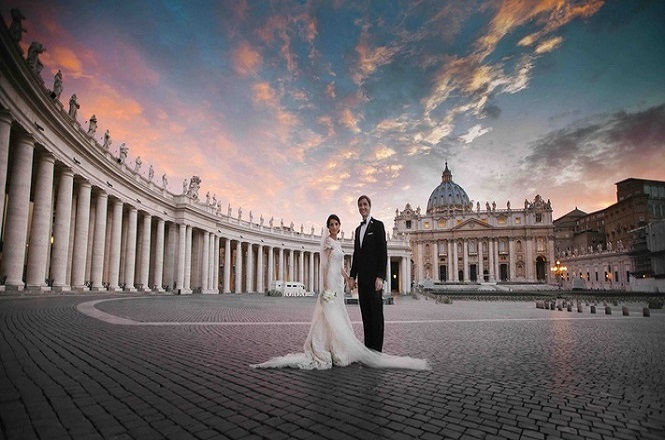 Getting married in Rome
---
DISCOVER ALL WEDDING CEREMONIES IN ITALY
---
---
---
DISCOVER OUR WEDDING PLANNER SERVICES IN ITALY
---