Activities bring a warm and friendly atmosphere to the wedding. They also create a bond between the guests. Organizing them throughout the whole evening of the wedding is optimal . The choice of activities chosen to entertain your guest should be made according to your wedding theme. These require a lot of work and need to be handled ahead of time. Don't worry about it! Our team of wedding planners is here to share their best ideas so your loved ones keep wonderful memories.
Photobooth: Catch the most beautiful memories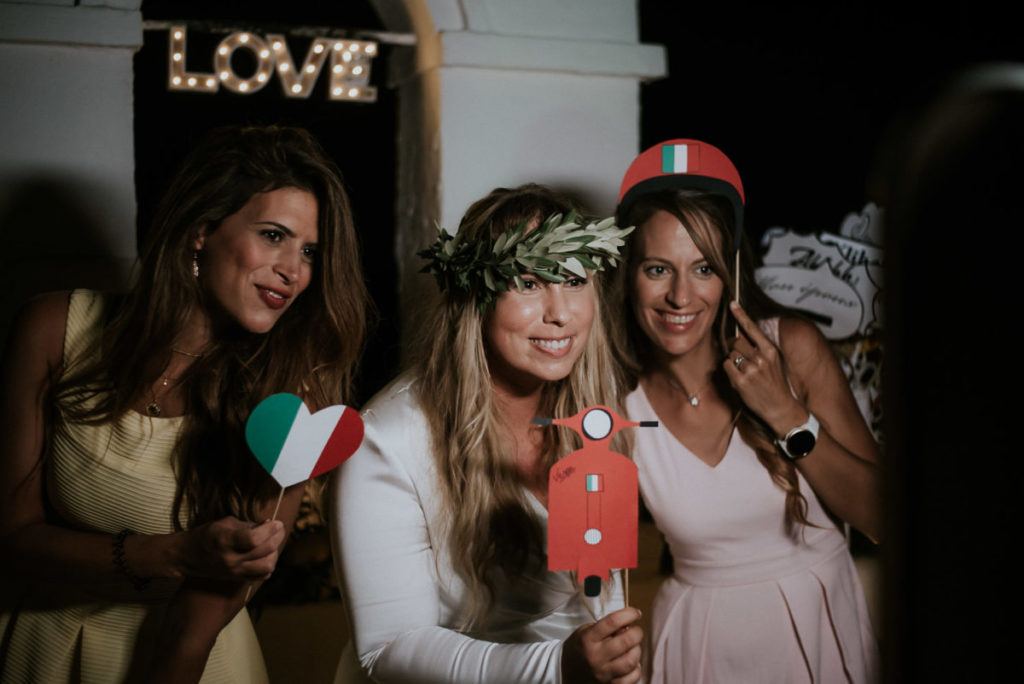 It is the most entertaining activity during a wedding night. Your guests will take funny pictures of themselves and leave with an original photo of your wedding. Whether your photobooth is set up indoors or outdoors, it guarantees laughter and joy! Ask your wedding planners for their expertise to create an original decoration angle. You can start this animation at the welcome cocktail and extend it until the end of the evening. Use accessories, wigs or disguises… Your imagination is limitless for original and unforgettable photos. For more ideas, visit the Zankyou website and ask for our wedding planners' catalog.
Surprise your guests with a culinary workshop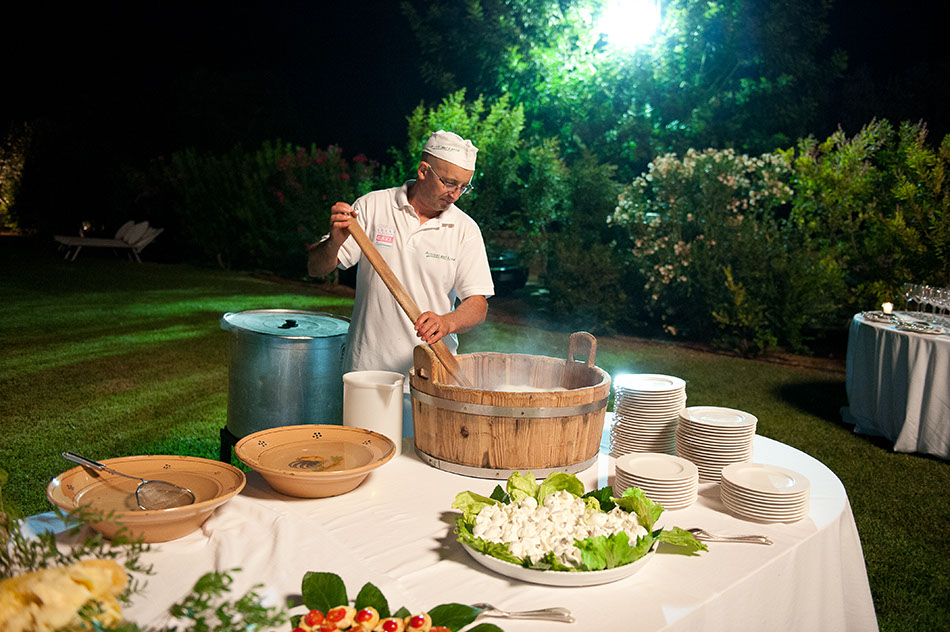 The key factor to making your wedding stand out among others are the forms of entertainment. Here are a few ideas. You could organize one or more culinary workshops. It is original and always appreciated by the guests. Collaborate with the cook or the caterer of your reception for a typical live cooking show if it is a possibility. Go for animations the Italian style. The prosciutto cutting stand, the typical Italian ham, will be a sensation for your guests. The chef will cut thin slices of Italian cold cuts in front of you and serve them immediately.
The mozzarella show cooking offers original and unique entertainment. The opportunity for you to observe the production and spinning of this traditional Italian cheese. The Italian-style ice cream stand is ideal for summer weddings. A real gustatory spectacle that catches the eye thanks to the presentation of this multi-generational delicacy. These scenographies are an opportunity to discover the best of Italian gastronomy with an original wedding menu.
Offer a traditional dance show to your guests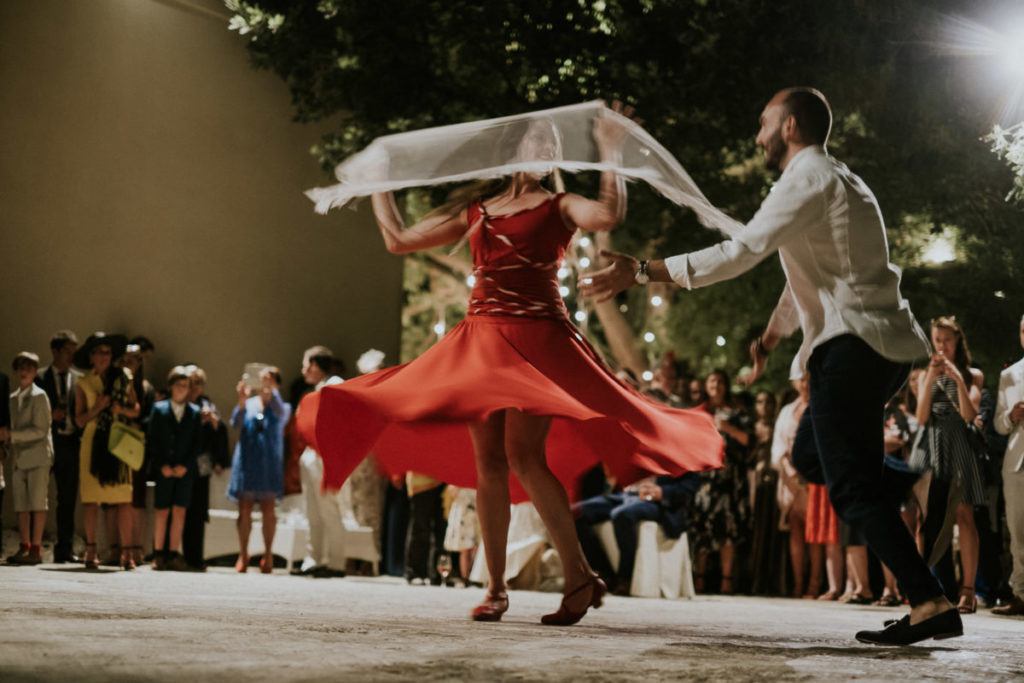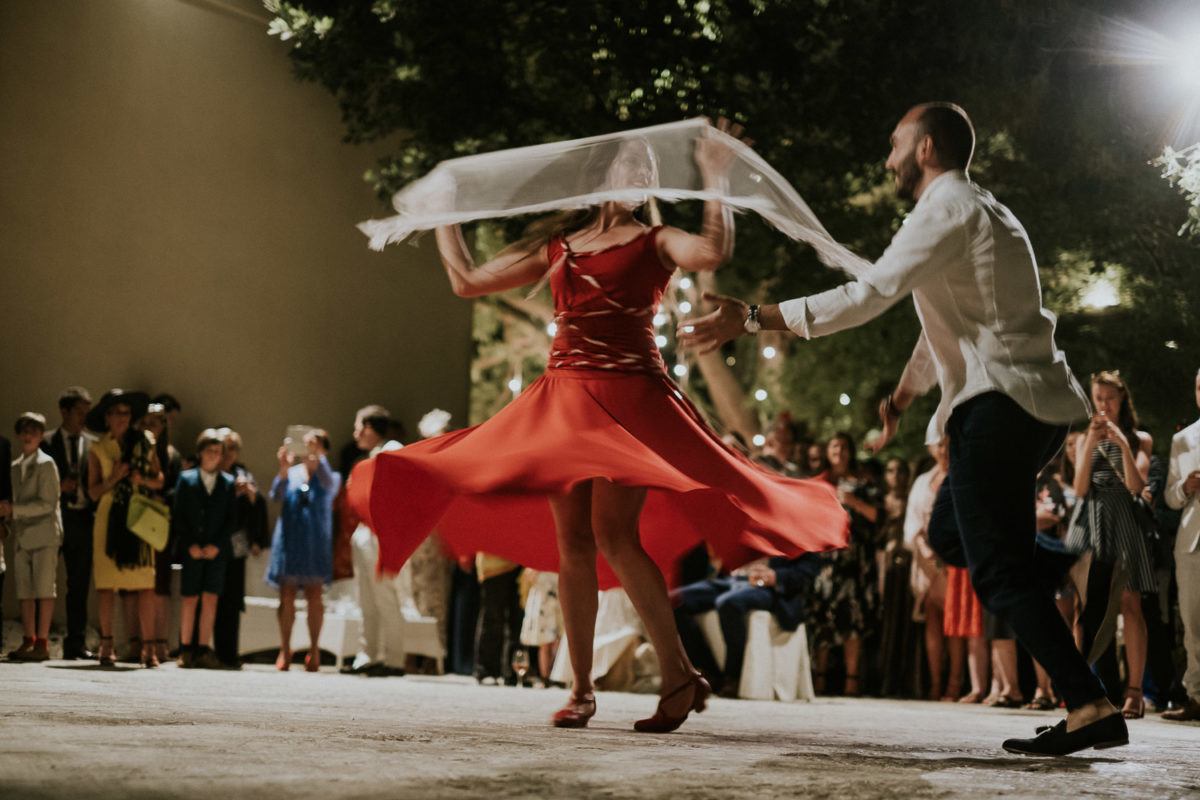 The opening danse is a traditional moment in a wedding. Unveil your dancing talents to your guests and offer them a magnificent show they will never forget. Dance shows with traditional Italian music will replace the traditional waltz and will be a sensation. The pizzica is without hesitation the traditional dance and music of Salento that will open the festivities and seduce all your guests. A perfect choice if you decide to throw your wedding in Apulia. It has its place in your wedding playlist. Both lively and typical of southern Italy, it offers a friendly and joyful moment. It is an opportunity for you and your guests to discover the musical and artistic culture of Apulia.
Your relatives will be impressed and charmed by this original and typical folklore. You can ask for the services of a professional troupe that will organize a small show and why not have your guests learn the basic steps. This animation will allow you to live an unforgettable day and a complete immersion in Italian culture.
Surprise your guests with lighted "farfalle"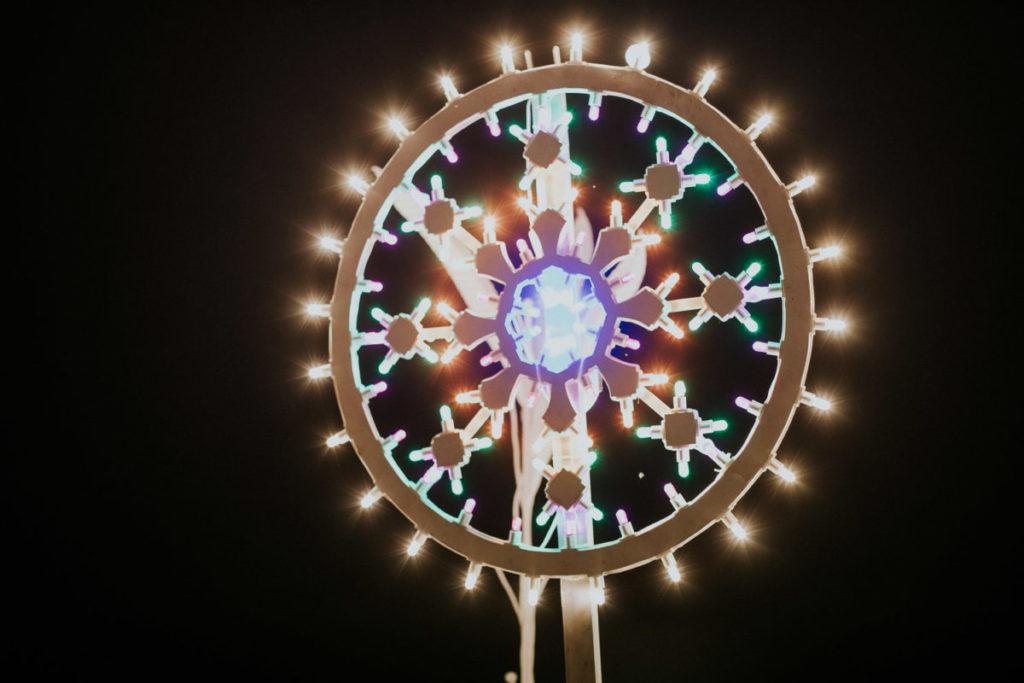 Share a magical moment with your guest and bring a professional troup of danser. The lighted farfalles represent a show of wonder rich in emotion. These luminous acrobats will bring a magical touch to the key moments of your wedding like the cutting of your cake. You will appreciate the tranquility and the sweetness of this show that will bring together all your loved ones. Our wedding planners have referenced the best street artists in the region for a show full of light. Creative and original ideas, let your guests admire these lights that will make them travel.