The term "elopement" has now become popular and attractive among couples who wish for an intimate wedding. Elopement is a marriage abroad in the name of poetry and romanticism. What better destination than Tuscany to live this experience for two? In this article, our wedding planners share the secrets to a successful wedding in Tuscany.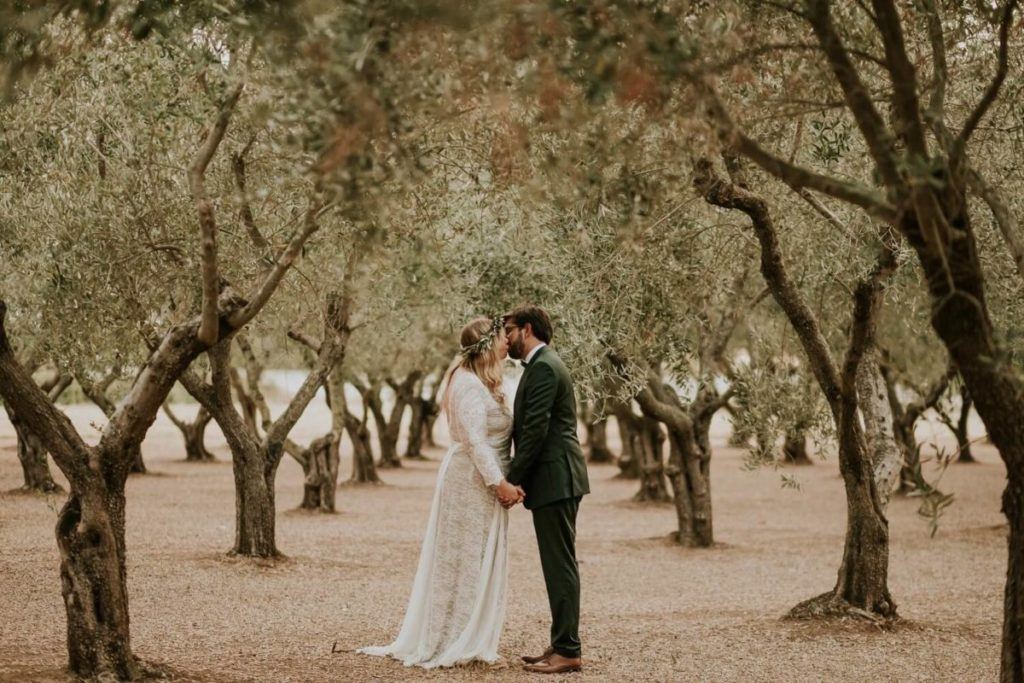 What is an elopement wedding?
An elopement wedding is commonly described as a "love escape". In the past, this term was used for couples who decided to disappear to marry in secret, without a word to anyone and most of the time their parents objected to their union. Nowadays, its contemporary meaning is an intimate wedding abroad. This particular type of wedding offers much more freedom and flexibility in the organization. The couples focus more on the experience and on the novelty of the event, rather than the celebrations. With this trend, we are very far from the weddings of the past whit plenty of guests!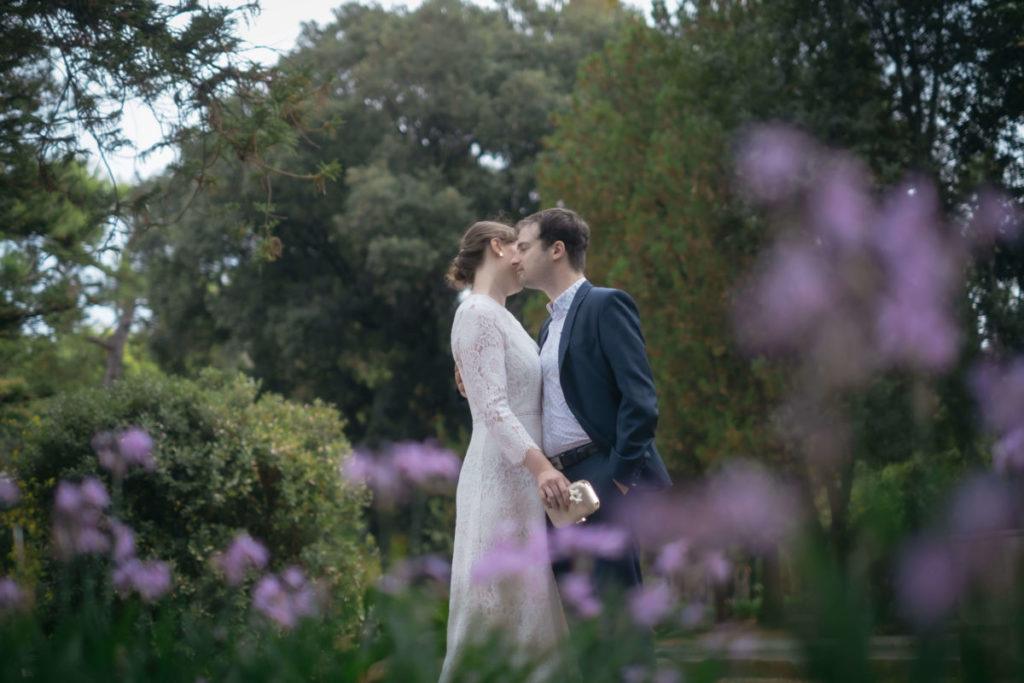 Why organise your elopement wedding in Tuscany?
Do you dream of getting married abroad? Take the chance to pamper yourself! The wedding planners of Noces Italiennes are experts in organizing weddings in Italy, especially in the regions of Apulia and Tuscany.
Tuscany makes you dream with its atmosphere and its hilly and colourful landscapes. They are the perfect background for exchanging your wedding vows in complete intimacy. Furthermore, Tuscany is the favoured wedding destination for intimate unions because of the diversity of its fairy places. Fully trust our wedding planners to find the ideal place for your romantic getaway! Whatever your expectations or desires are, you have plenty of choices: you can decide between a wedding in the heart of the Tuscan countryside, or by the sea on the Etruscan coast. Or else, let yourself be seduced by a more historic and authentic setting in beautiful Florence. There is the right place for every single taste.
Among the many reasons to get married in Tuscany, do not forget the weather: it does not matter if you choose to perform your ceremony in Summer, Autumn, or Winter, the mildness of the seasons is a strong point for this region. Furthermore, your elopement wedding is an opportunity to take advantage of the beauty of the region, to visit the pretty Tuscan villages and the many must-see touristic sites.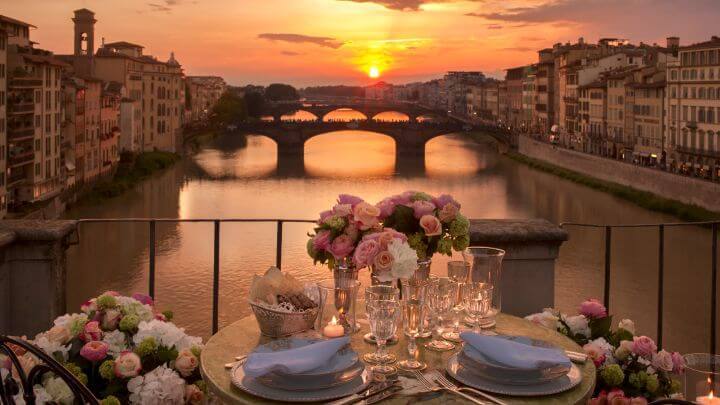 Which venue should I choose for a memorable elopement wedding?
As mentioned above, Tuscany has plenty of picturesque, typical, and authentic places. Farmhouses, Italian villas, wine estates and historic castles on the hilly Tuscan landscape offer breathtaking panoramic views. In case you prefer a country wedding, vineyards can also be a bucolic and gourmet alternative. Our wedding planners will patiently guide you in choosing the perfect wedding venue for your intimate celebration. In Tuscany, you will definitely find the perfect place for your exclusive wedding. Want to know more? Then drop us a message, or take a look at our elopement offers in Tuscany.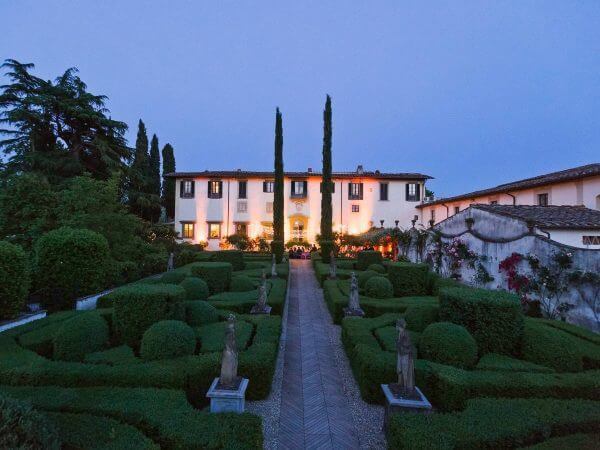 Our wedding planners' suggestions and ideas
We advise you to think twice before choosing this specific kind of wedding. Your motivations must not only be related to the budget, your wish for intimacy should be the main reason instead. Otherwise, you can also consider having a formal reception surrounded by your inner circle of loved ones only.
By choosing the services of our team of wedding planners, you will be relieved of the planning and organizing worries and therefore you will enjoy your elopement wedding with complete peace of mind. Furthermore, if you want to celebrate a civil marriage in Italy, Noces Italiennes can also provide anonymous witnesses and interpreters. Last but not least, take advantage of your romantic getaway by organizing your honeymoon in Italy: for example, you can choose gorgeous masserie in the South of Italy, or discover the most popular Italian cities. If you like to start dreaming, you can have a look at the Italian official tourism website here.