How does a summer in Corsica sound? What could be better than a union to embellish these few days in paradise? How to dress for this special occasion? In this article you will find all our tips to get the best outfit for your wedding in Corsica. Our experience of this unique destination will help choose the right dress or suit!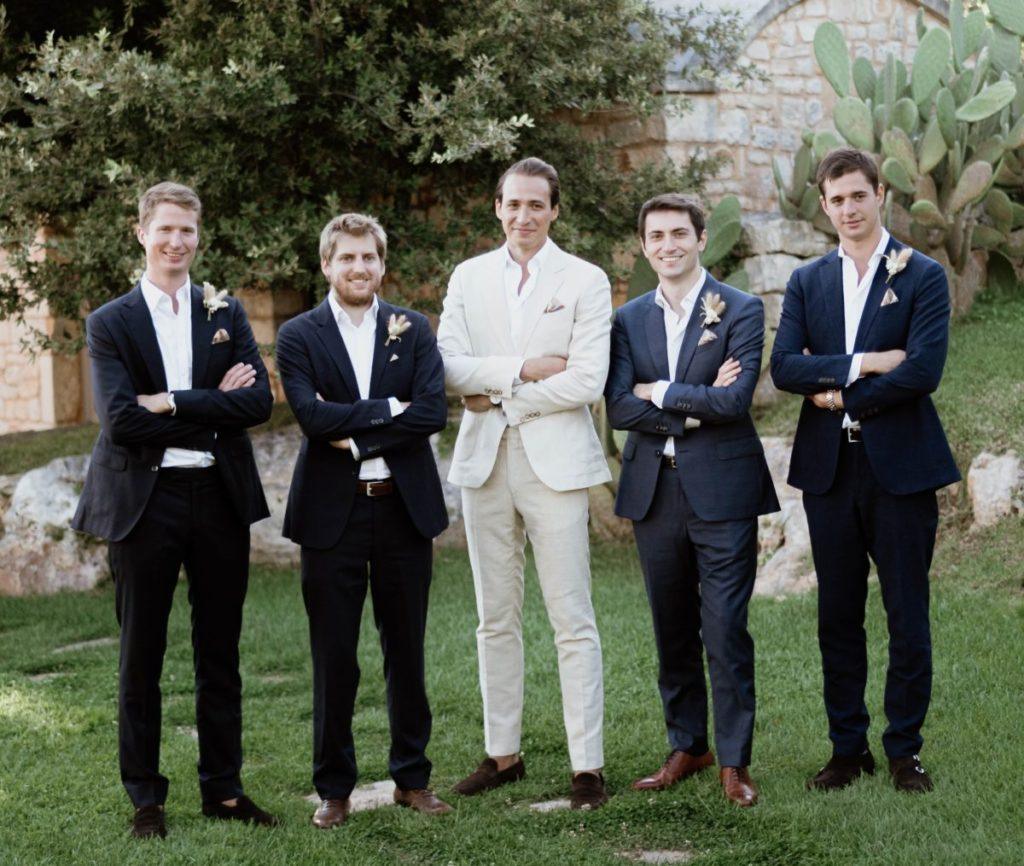 First of all, what color should you choose? Obviously, the most typical colors are white, beige and powder pink. All the shades match perfectly the sunset, the discreet waves of the island, the rocks and the sand. To top it, we recommend a long dress split on the side. This allows the dress to move along with the soft corsican wind. To keep up with the latest trends, wear green this summer. Wouldn't a green dress look nice on your tanned skin?
Be careful with the material you choose though. We recommend a thick cloth to avoid a see-through catastrophe. However, keep in mind the hot summer temperatures while dress shopping.
Besides, a nice accessory is a floral crown. It will enhance your beautiful face and give you a bohemian touch. Be careful though : don't wear it if the bride or the bridesmaids are planning on wearing one !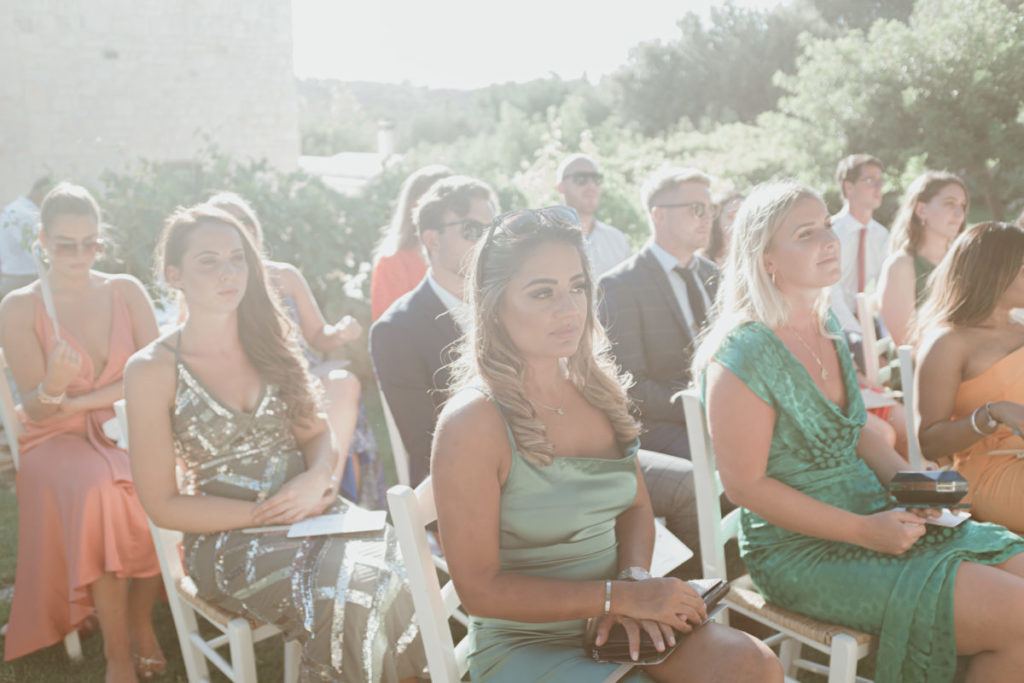 For a beach ceremony, we recommend staying barefoot to feel the sand. In the evening, wear pumps with a delicate strap that surrounds your ankle.
Regarding the makeup, we enhance the stare thanks to a violet-plum eyeshadow for green eyes and we use a beautiful gold for brown eyes.
Finally, to finish off the look, wear a small bag that holds the minimum. We put on a pair of octagonal sunglasses to give symmetry to your wedding look. Opt for gold jewelry, much better than silver. Now that you have read all of our tips on dressing up for a wedding in Corsica, all you have to do is enjoy this unforgettable day!