You are not Italian, but you want to get married in Italy? Did you realize that you need a Nulla Osta, and are wondering how to get it? In this article we explain what a Nulla Osta is and how to get it.
Nulla Osta: the certification of your ability to get married in Italy
A Nulla Osta, from Latin "nihil obstat" ("nothing stands in the way"), is a document issued by an administration to indicate that no obstacle prevents a given action.
In case of a wedding in Italy between two foreigners, the Nulla Osta is provided by the embassy or consulate of their country of residence in Italy. This certificate is used to indicate the ability of two foreigners to marry in Italy.
The document is required to get married in Italy.
It allows Italian and French administrations to communicate in order to formalize the wedding.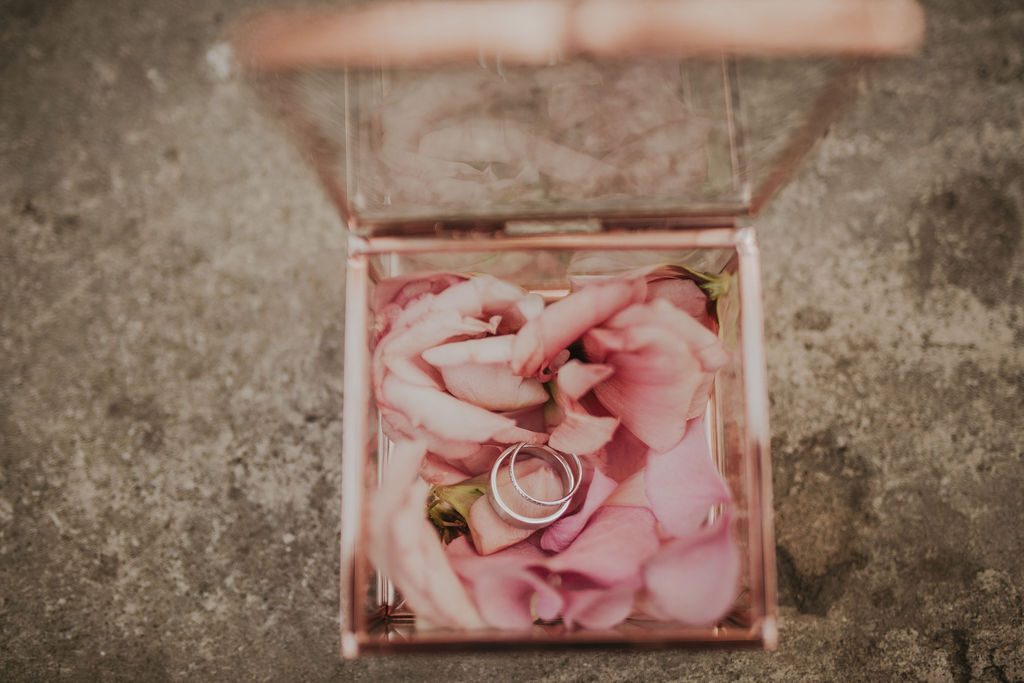 Why obtain a Nulla Osta?  
Few couples actually know this, but it is possible for a French couple to get legally married in Italy. The administrative procedures differ slightly, but our wedding planners are here to accompany you step by step!
Once you are married in Italy, you can go back to your home country to get your family record book. There will be no legal difference between your wedding abroad in Italy and the weddings celebrated in your country. Only the setting will change!
It is necessary to follow a precise procedure with the embassy or consulate in Italy and the city hall of your ceremony in order for everything to run smoothly.
How to organize a civil wedding in Italy?
This article is dedicated to explaining the administrative procedures of a civil wedding in Italy.
You will find below the main steps to obtain get married in Italy:
Providing all mandatory documents in your application for a civil wedding in Italy

Obtaining the Nulla Osta

Booking the ceremony in Italy

Sending the wedding file to the Italian city hall

Attending the wedding!

Sending the « atto di matrimonio per uso trascrizione » (wedding certificate to be translated) to your city of residence

Getting your family record book.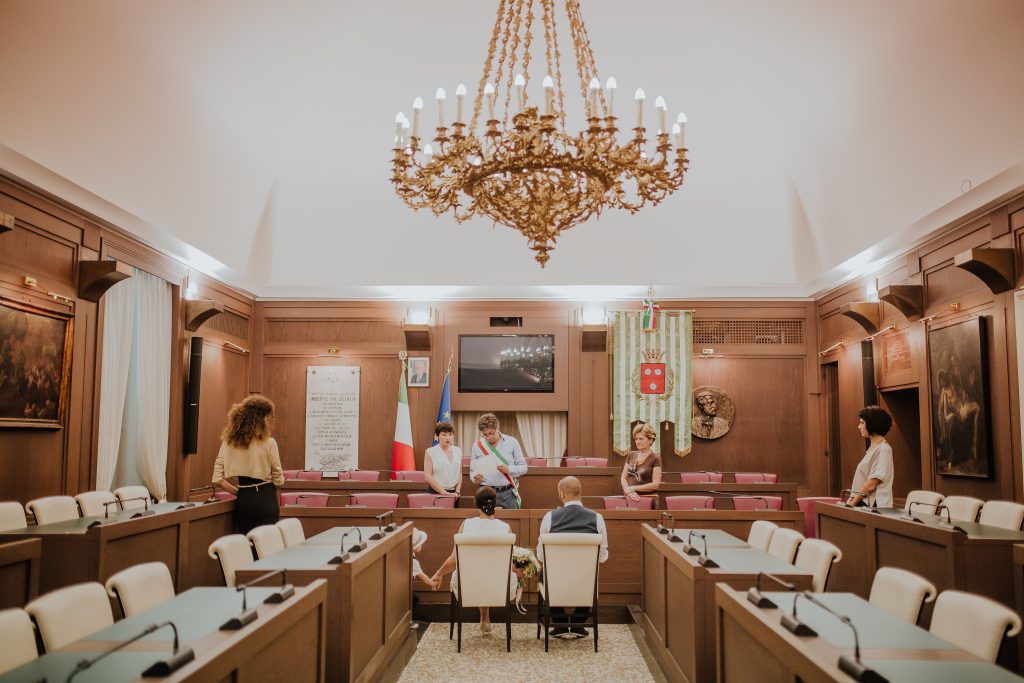 The unfolding of a civil wedding in Italy:
Couples can choose the city hall they fancy. Many couples prefer the city hall closest to their wedding venue. Numerous city halls in Apulia have beautiful historic ceremony rooms. However, taking the time to choose the one that suits you best is strongly recommended.
The ceremony consists in reading  the wedding certificate and the articles of law, as well as in signing the registers. The Italian officiant will then transmit the Nulla Osta and the other documents you need for the recognition of your union.
You can also ask to exchange your wedding rings during your civil ceremony. It is important to let your wedding planner know it in advance so she can inform the city hall about it.
Our team can provide you with an interpreter and/or witnesses. Feel free to ask for a quotation!
In Italy, the civil wedding ceremony requires that at least one witness per spouse signs the registers. It will be no use to provide more than one as the second wedding witness will not be able to sign the registers.