CHOOSING A WEDDING VENUE
Your partner said "I do". Congratulations! The time has now come to deal with the preparations and organization of the best day of your life. The choice of your wedding's location is an essential element in the period of preparation that you will have to go through before your big day. Looking for the ideal venue is one of the first steps in your wedding's organization. Depending on your wishes, your budget, wedding date, and other features of your ceremony, finding a wedding venue is not always easy. How to find the wedding location that matches all of your criteria?
Discover now the advice of our wedding planners to help you in the research of your wedding venue.
All dreams are allowed to encounter the perfect place for you!
---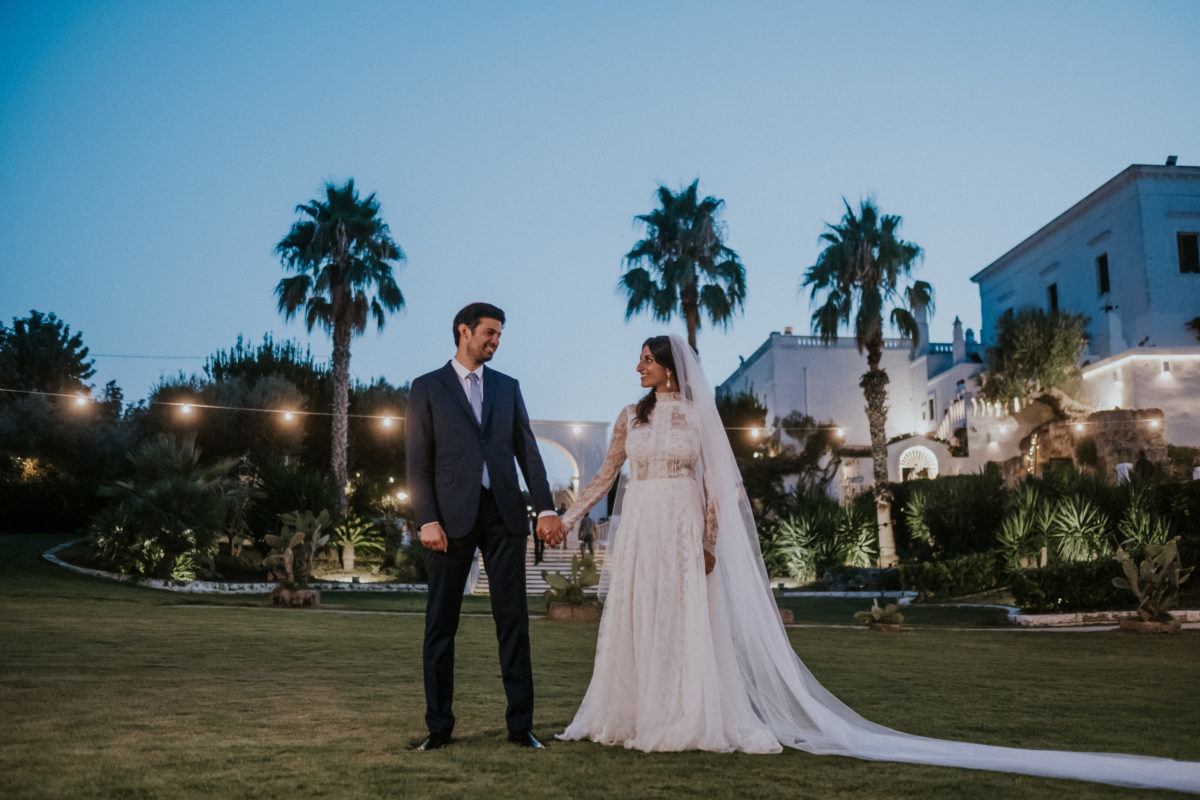 ---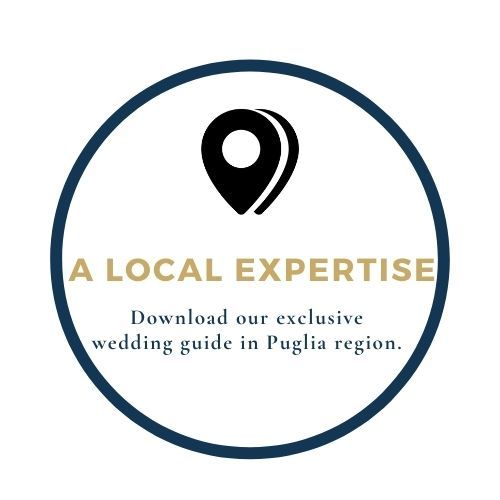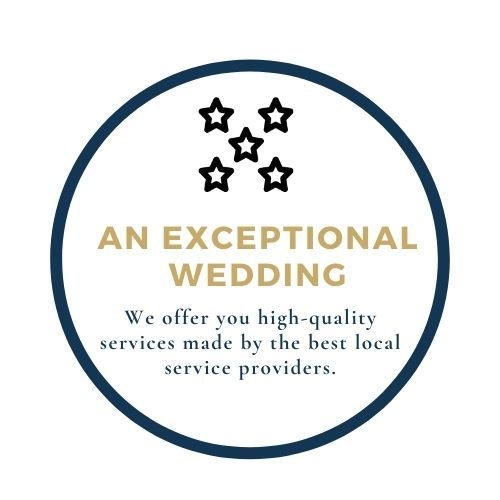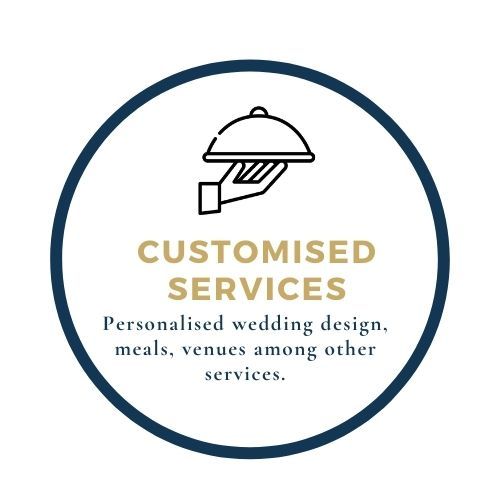 A WEDDING VENUE ON THE SEAFRONT
---
Have you always dreamt of getting married on the waterfront? Immersed in the middle of the Mediterranean, of the Adriatic or of the Ionian sea, Corsica and Italy offer long coastlines to celebrate a wedding with the eyes in the blue. Kilometers of idyllic beaches with crystal-clear water are a perfect place to organize a ceremony and an unforgettable reception. A glowing sunshine, a turquoise sea, sugar sand, … The frame of this picture is romantic and calm; it only awaits the spouses and their close ones to celebrate love. Getting married and organizing a wedding reception close to the water will give you a privileged contact with nature. It is also the guarantee to find a place that can fit all of your guests. Some venues in Apulia's region even offer the possibility to celebrate your civil wedding on the seafront. It will be the opportunity to enjoy a spacious location to live an unforgettable moment with your family and friends. Nonetheless, a wedding by the sea demands preparation and anticipation to avoid problems linked to the nature of this environment. Don't worry, Noces Italiennes supports you in the organization and steps of a customized and unforgettable wedding on the seafront. Ready, steady… Dive!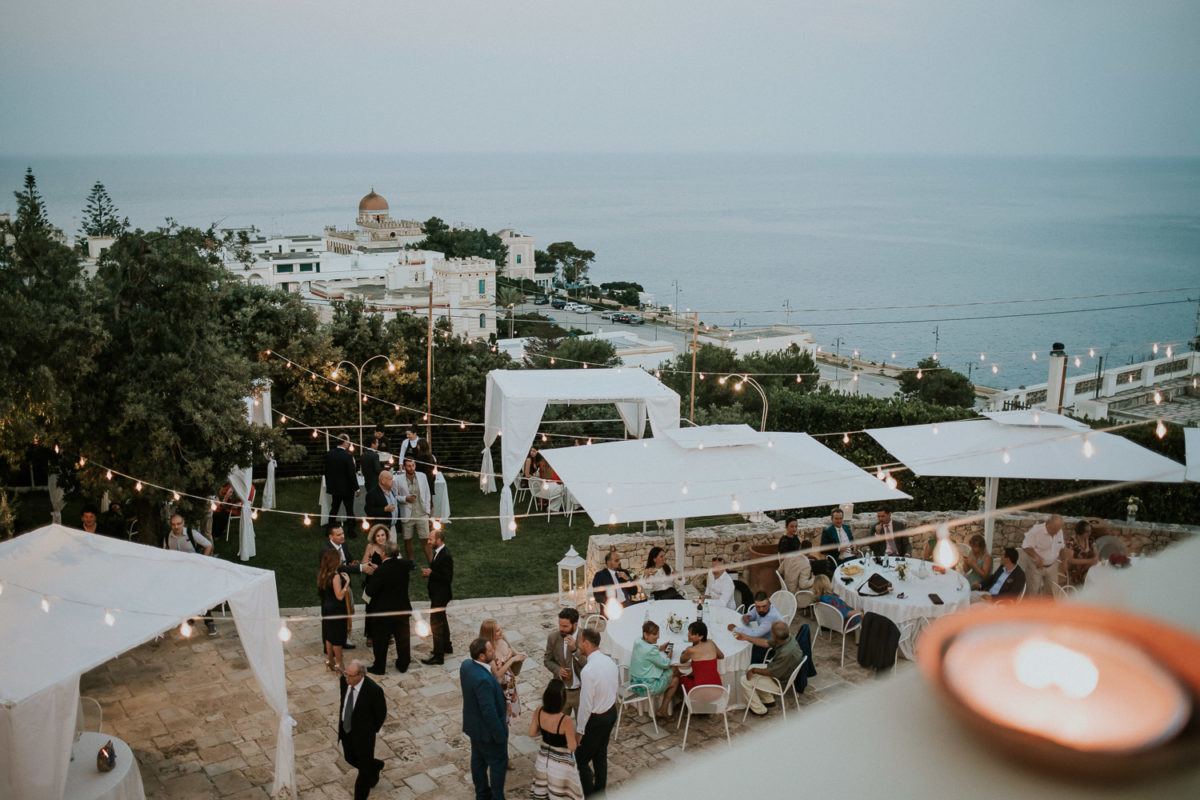 ---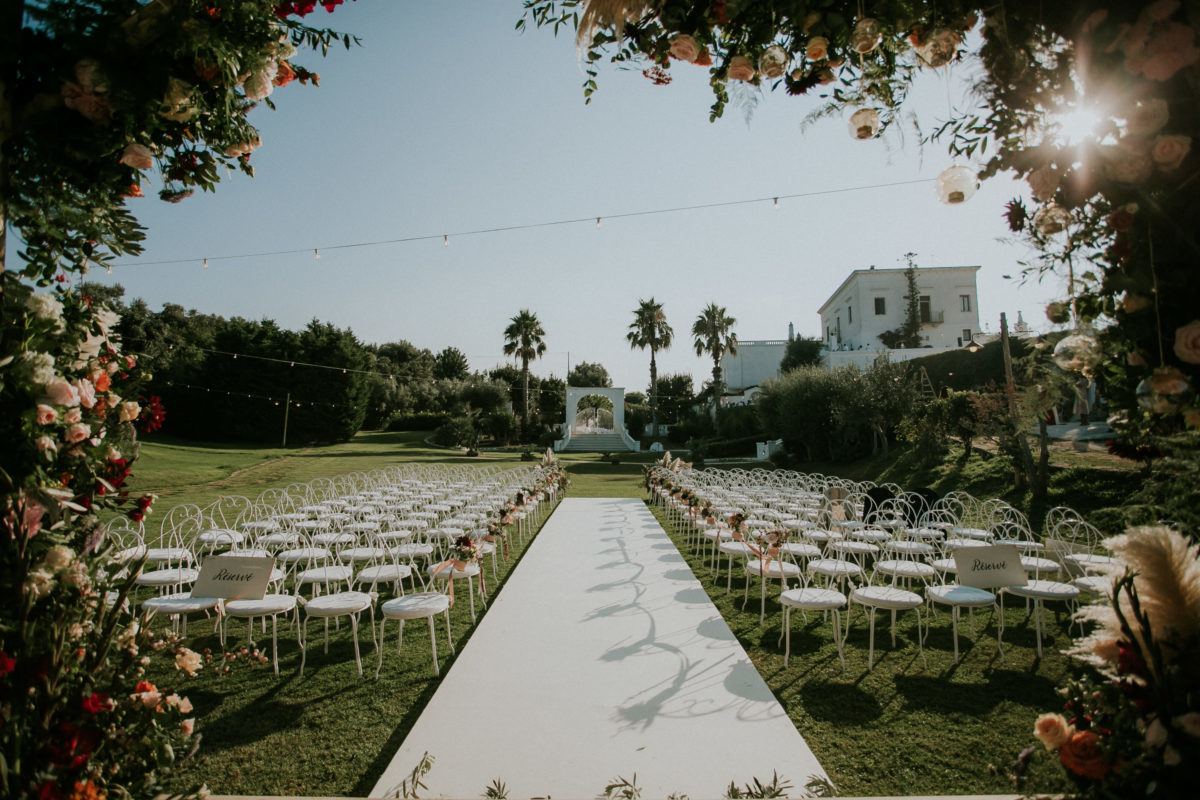 A WEDDING VENUE UNDER THE SUN
---
The weather is one of the major preoccupations of the spouses for their wedding. It is a reason why particularly sunny wedding destinations are often chosen by couples who want to enjoy a dream day and evening to celebrate their civil and/or religious union. Apulia benefits from an exceptional Mediterranean climate that makes it a valuable destination for a wedding in Italy. The region will undoubtedly fully satisfy the dolce vita and farniente enthusiasts! The temperatures stay warm in autumn and in winter and offer a summer-like and romantic atmosphere all year long. To make the dream of the future bride and groom come true, Noces Italiennes offers unique wedding venues. They will be able to choose the best season for a sunny wedding without the need of dealing with too high temperatures for the spouses and guests' comfort. .
---
ORGANIZING A WEDDING IN AN ATYPICAL VENUE
---
Among the requests of our couples, atypical and original wedding venues are very popular. Indeed, thinking outside the box and organizing a wedding in an uncommon location participates in making the memory of this special day even more memorable. Noces Italiennes gives you the possibility to get married in settings you would never have thought of, for example, a wedding in a masseria (typical Apulian farms) restored with taste, in a trullo (typical house of the same region), in a monastery or in a cloister. It is also possible to celebrate your wedding in an Italian castle. Our team of wedding planners will know how to advise you so you can find a castle that matches your personality and has the ability of hosting all of your guests. A castle ensures you have the necessary space to invite all of your family and friends. Finally, a wedding in an atypical venue is the opportunity to get yourself the wedding costume and dress of a prince and princess to celebrate the best day of your lives in one of the most romantic settings. Noces Italiennes will know how to find the perfect place for your wedding in Italy or Corsica while staying within your budget!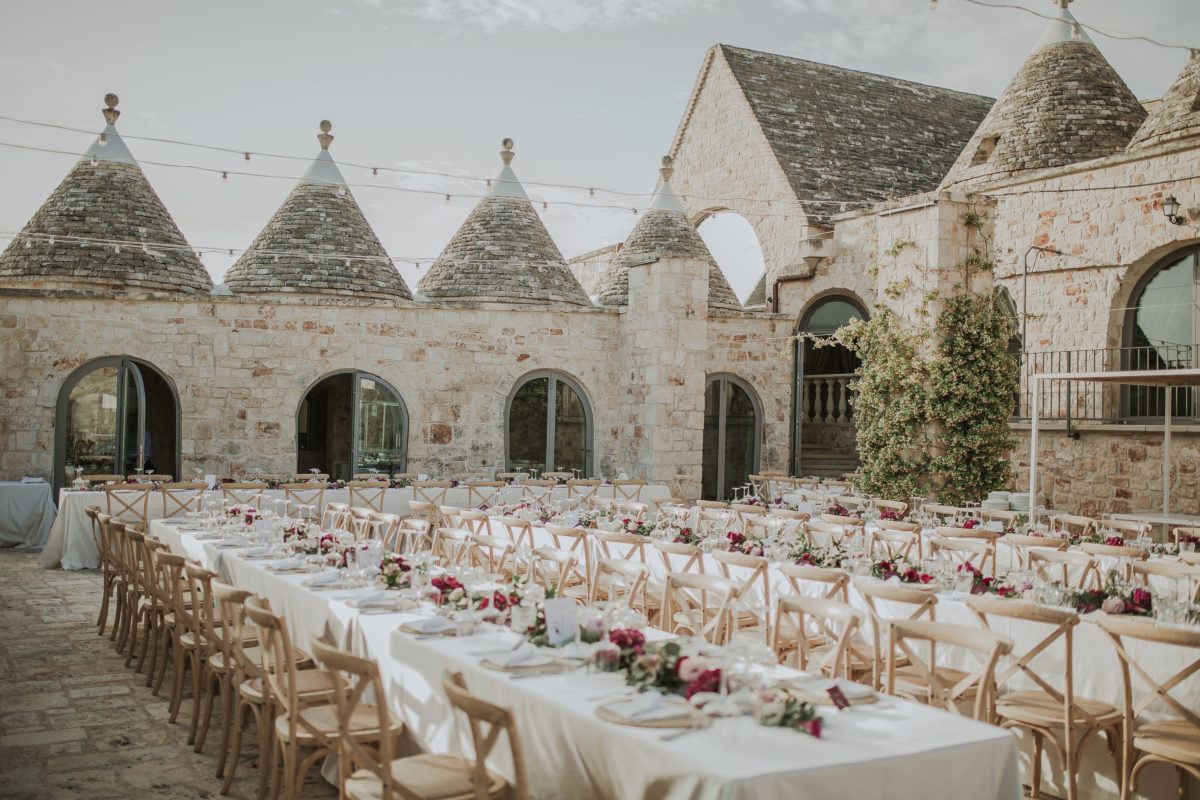 ---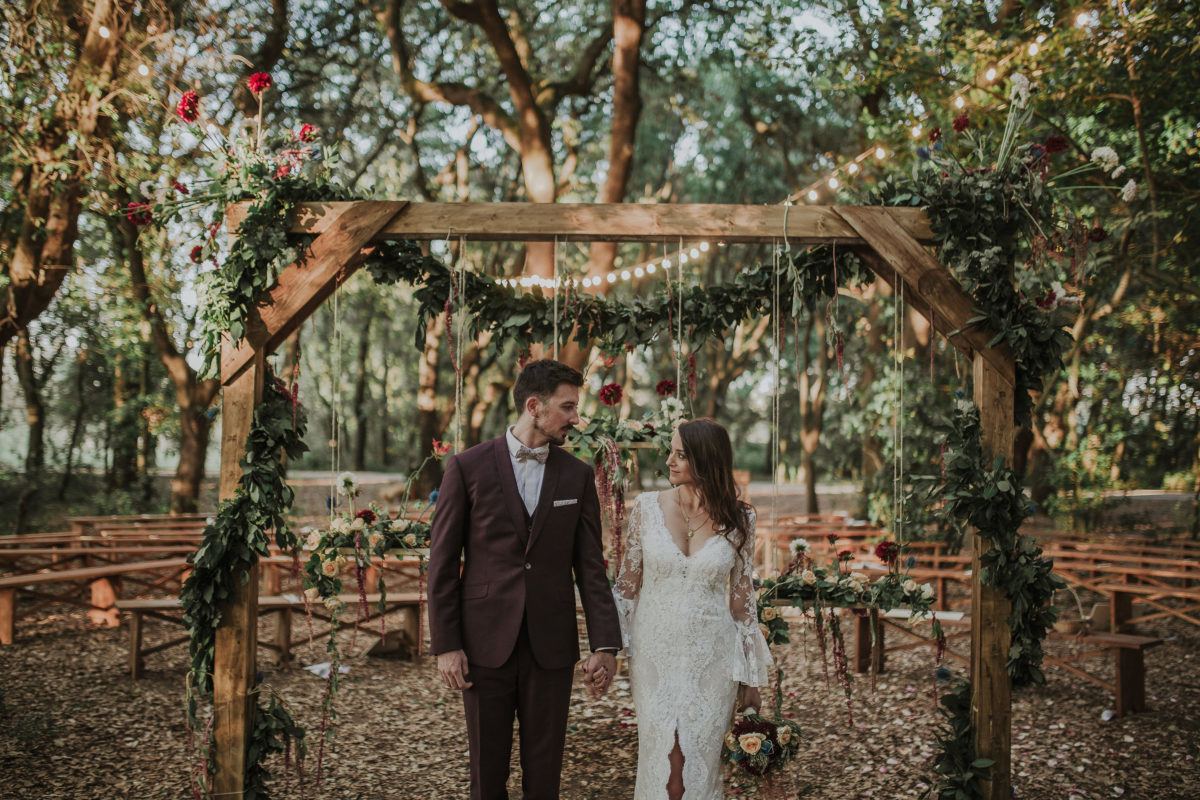 CELEBRATING YOUR WEDDING OUTDOORS
---
Make the most of your exotic destination to organize a ceremony and a wedding party outdoors that stand out from the other weddings, in natural and astonishing places. Civil, religious, or secular ceremonies blend perfectly into our selection of heavenly locations for a celebration full of emotions. The Southern regions of France and Italy offer a warm and sunny climate. Getting married in the South is also the occasion for the spouses and their guests to rediscover their favorite region, a place that they are particularly keen on, or that reminds them of their origins. The natural and preserved environment of Southern regions is a major asset for the theme and decoration of your wedding. Noces Italiennes puts at your disposal its network of local service providers to guarantee a stressless wedding in the South.
---
GETTING MARRIED ON AN ISLAND
---
Have you always dreamt of getting married in an idyllic environment, surrounded by sugar sand and turquoise water in the middle of nature? With Noces Italiennes, celebrating the best day of your life on an island is at your reach! You can decide to rent a private beach in Corsica to say, "I do". The blue coves hidden in a wild and captivating environment will enchant you! If you want to fly to a destination in the Southern cape of Europe only a few hours away from home, the beaches of the South of Italy are the perfect option. Apulia, located between the Ionian and Adriatic seas offers you a large range of places that can host your reception and are perfect to enjoy a heavenly atmosphere! Your guests will undoubtedly be thrilled to play a part in the best day of your life in such a beautiful environment! Keep in mind that the rental price of these locations can fluctuate depending on the season that you choose to celebrate your wedding. Our team remains available to accompany you in your research.