Future brides and grooms, you dream of an unforgettable wedding abroad, but you are still hesitating on the choice of your wedding destination? Discover in this article, 5 good reasons to get married in Italy with Noces Italiennes, whether it is for a wedding in a monastery, a castle, etc! Sea, sun and dolce vita are waiting for you for a unique wedding just a few hours away from your home, without having to speak Italian!
After reading this, you will have no doubts and you will understand why Italy is THE ideal wedding destination for a wedding abroad!
1. Discover exceptional places
"One of the greatest satisfactions of traveling through Italy is the eye opening moment that it is indeed a dream destination," Debra Levinson . And for good reason! The heavenly beaches, the crystal clear sea, the breathtaking panoramas, the typical architecture and the Italian vegetation make this country the perfect destination for a wedding abroad.
The diversity of its singular landscapes will satisfy all your expectations, whatever the desired atmosphere:
Elegant in an Italian cloister or monastery
Typical for a wedding in an Apulian masseria
Romantic for a wedding in an Italian castle
Unusual for a wedding in the Trulli of southern Italy
Our team of wedding planners who will accompany you for the organization of your wedding in Italy, has selected the most beautiful establishments in Italy to make this unique day a perfect and magical moment. We organize your wedding from start to finish to make it as easy as possible to organize your wedding abroad.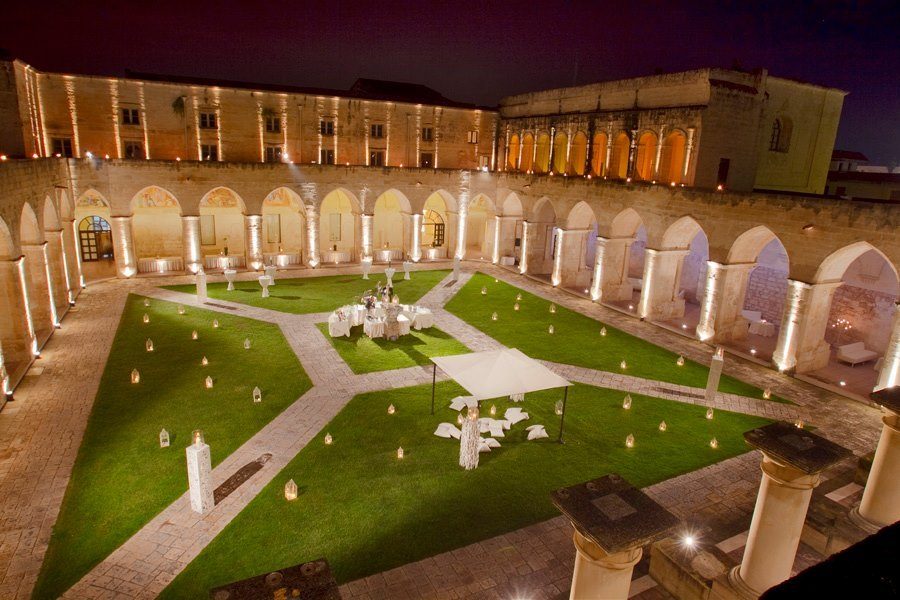 2. Offer yourself an original wedding
You want to be different from traditional weddings and surprise your guests with an authentic wedding?
Organizing your wedding abroad is THE moment to break the codes and offer a new experience to your guests; but where to get married?
Italy is the trendy wedding destination. Its soft and unique atmosphere and the beauty of its landscapes seduce more and more brides and grooms in search of authenticity and change of scenery. The celebration of your wedding in Italy is the opportunity to mark the spirits of your guests with an unforgettable evening in the heart of Italian culture.
Italy is also an ideal wedding destination to organize a wedding by the sea. You can also take the opportunity to exchange your original wedding vows in a sublime Roman villa for your wedding in Rome or for your Jewish wedding in Italy in the most beautiful estates of Tuscany. Discover now our wedding pictures in Italy.
On the other hand, a wedding abroad is often synonymous with complexity. The good news is that organizing a wedding in Italy is simple and our wedding planners are by your side to help you obtain your marriage certificate: the "Nulla Osta", if you are considering your civil marriage in Italy.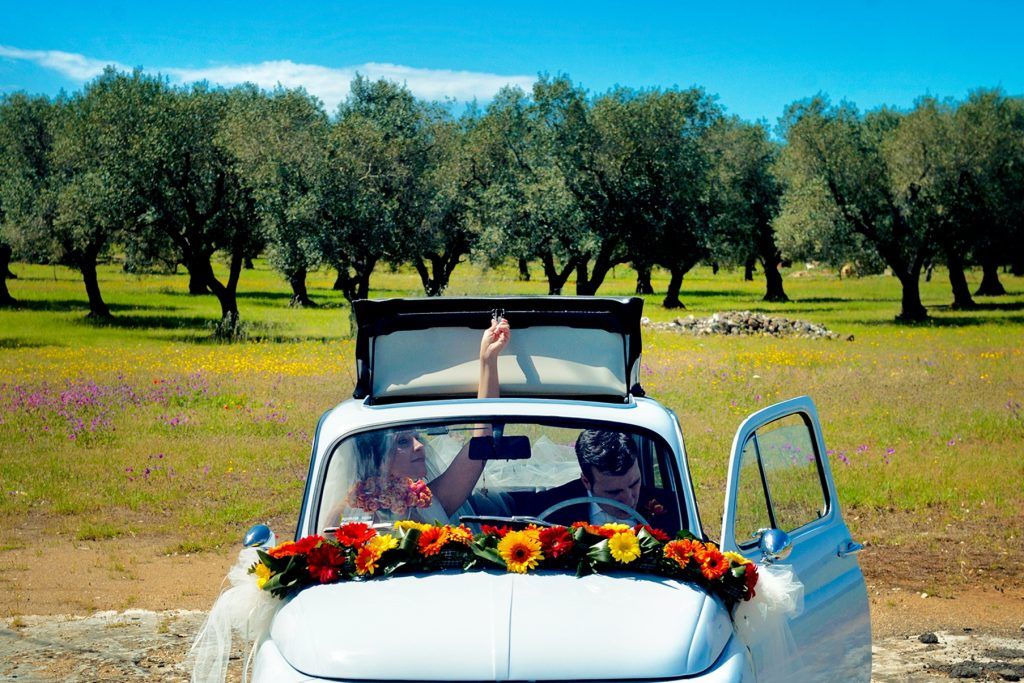 3. Succumb to the Italian gastronomy
In Italy, the wedding meal is the most important part of the evening. So, take advantage of your wedding in Italy to make your guests discover the best of Italian gastronomy with a typical Italian wedding menu. You will have the opportunity to make them taste the typical specialties with a buffet of antipasti where master cheesemakers and butchers will present all the know-how of Italian cuisine with a cutting of cured meats or a live production of mozzarella. How chic does this sound?
Our wedding planners have selected the best restaurants in the region to offer you the excellence of Italian cuisine. Whether it's with a risotto al tartufo or a pasta del mare dish, let yourself be seduced by a tasty and authentic menu.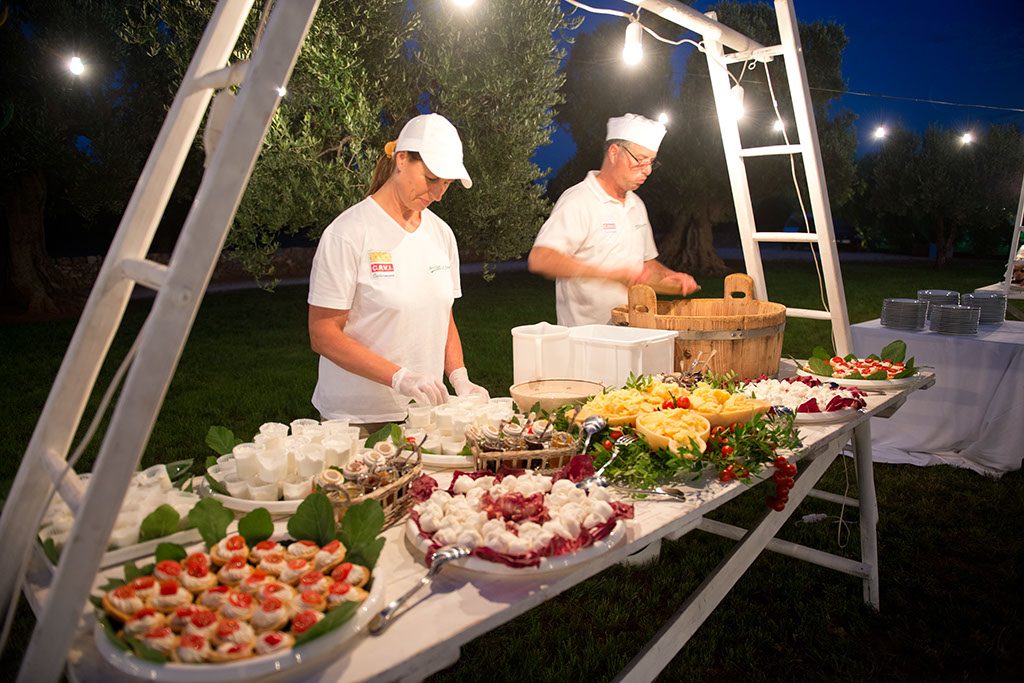 4. Enjoy a change of scenery close to home
Only a few hours' flight from France, the boot offers you a total change of scenery. Its Mediterranean climate and the dolce vita atmosphere of its picturesque streets will make you travel across time. You can easily reach Italy thanks to the numerous airlines that serve this destination and benefit from the attractive rates of the low cost airlines. This proximity is a considerable advantage for a wedding abroad, both for the organization of your wedding and for the logistics of your guests. Our team of wedding planners in Italy will provide you with all the information you need to organize your visits, facilitate the transportation of your guests, and book their accommodation. Our wedding planner services will save you time and security thanks to the professionalism and experience of our wedding planners, experts in organizing weddings in Italy. Fly now to this Eldorado of unique charm.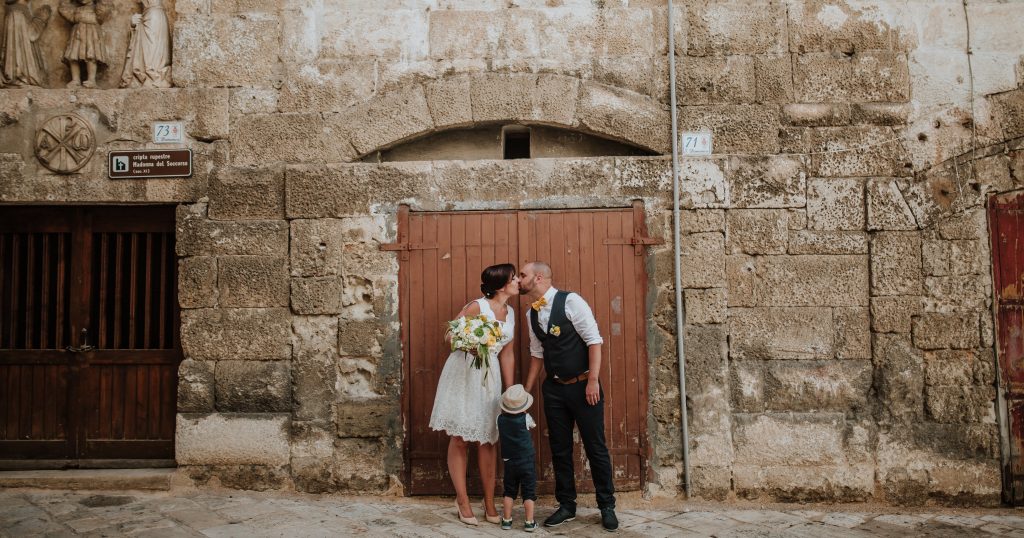 5. Extend your wedding in Italy
Getting married abroad is an opportunity to combine a wedding ceremony with a honeymoon. Take advantage of your wedding in Italy to discover the wonders of this enchanting country and its hidden treasures during a road trip. The richness of Italian culture and its historical heritage gave you an unforgettable stay to discover historical jewels and the most beautiful beaches of the Mediterranean.
Its geographical location is a considerable asset to explore the most beautiful beaches of this paradise bordered by the Mediterranean and the Adriatic Sea. Its unique coastline will offer you an exceptional setting to enjoy sunsets on the azure sea.
Its valleys and lush countryside, characterized by its centuries-old olive groves and lemon trees, offer lovely romantic walks to experience the dolce vita.
Finally, the beauty of the churches, the architecture of the castles and the numerous sites listed as Unesco World Heritage Sites will be an opportunity to discover unique and singular places.
Contact us now to discuss your wedding project.