Getting married in Italy also means having the opportunity to enjoy the Italian culture heritage and architecture. A Catholic wedding in Apulia thus sounds like a great idea!
But what are the benefits of a Catholic wedding in Italy?
The churches in Apulia
We have to say it: a wedding in Italy will be amazing no matter what! Religious or not!
First of all, a Catholic wedding is a great moment to celebrate a wedding in the beautiful Italian churches. Let's talk about Apulia (our main region)! Its churches have the ability to take one's breath away. And it basically allows to choose the church you will get married in. The fiancés achieve their Catholic preparation in their own parish although the ceremony will take place in Italy. Thus, the couple will live their Catholic wedding in the enchanting environment, historical and traditional, of an amazing Italian church.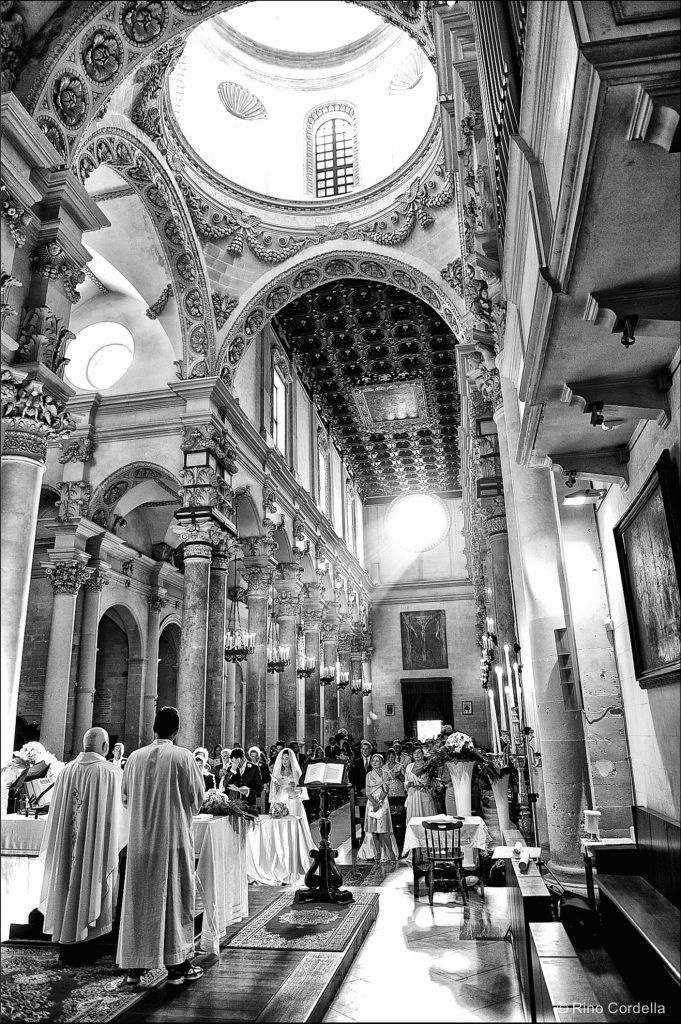 The catholic wedding can be celebrate in both languages
Because the soon-to-be-weds have their wedding in Italy does not mean that they and their guests need to speak Italian. Noces Italiennes, Wedding planner in Italy advises the couples in finding the church and the Italian priest that will allow a serene wedding. In case the Italian priest could not speak English, the Book of Mass can be written in both languages to make the ceremony easy to understand. If you eventually have enough luck to know an English priest who is ready to follow you in Italy, Noces Italiennes will take care of finding the church adapted to your needs.
In conclusion, Noces Italiennes has a lot of experience in Catholic weddings in Italy. Our team of wedding planners will help you manage your in wedding with calm and confidence. Our privileged relationships with numerous priests in Apulia make us the ideal mediator for an English couple that wishes to takes the plunge. It is also important to advise the fiancés about the mores and usages of a Catholic wedding in Italy and convey their greetings to the priest so that the celebration is perfect!
And you can also learn more about the administrative procedures for the civil wedding here!